A spectacular wellness experience at The Laguna, A Luxury Collection Resort & Spa…
Arriving at The Laguna, A Luxury Collection Resort & Spa is like being transported to another world. As our driver stopped at the entrance we were immediately warmly greeted by the staff and a large gong was rung to announce our arrival.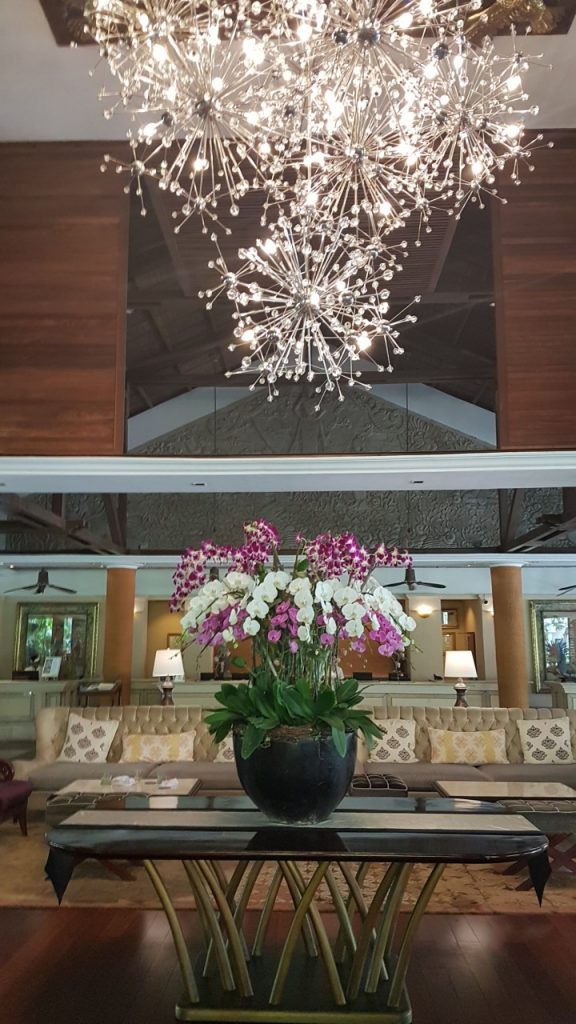 The lobby and reception area is truly beautiful with an open air layout, beautiful chandelier and contemporary décor. We were warmly greeted by Ninta who helped us with our check in. She also gave us a refreshing drink which helps with your metabolism and overall wellbeing.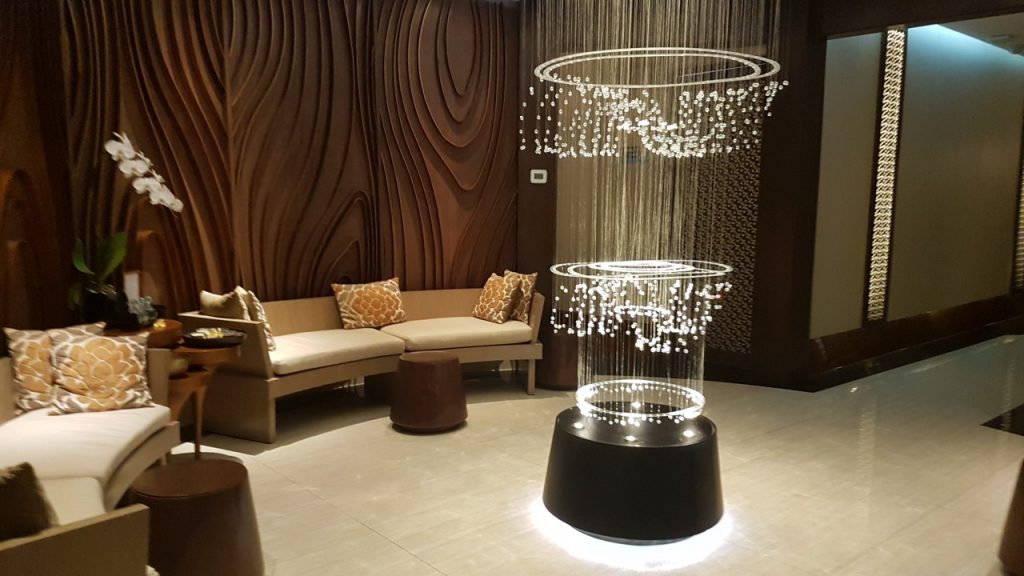 Since we arrived early for check in we were escorted by our butler Merdita to Sapphire Bar and offered a complimentary cocktail and some snacks, what a surprise and absolute treat especially after a long car journey.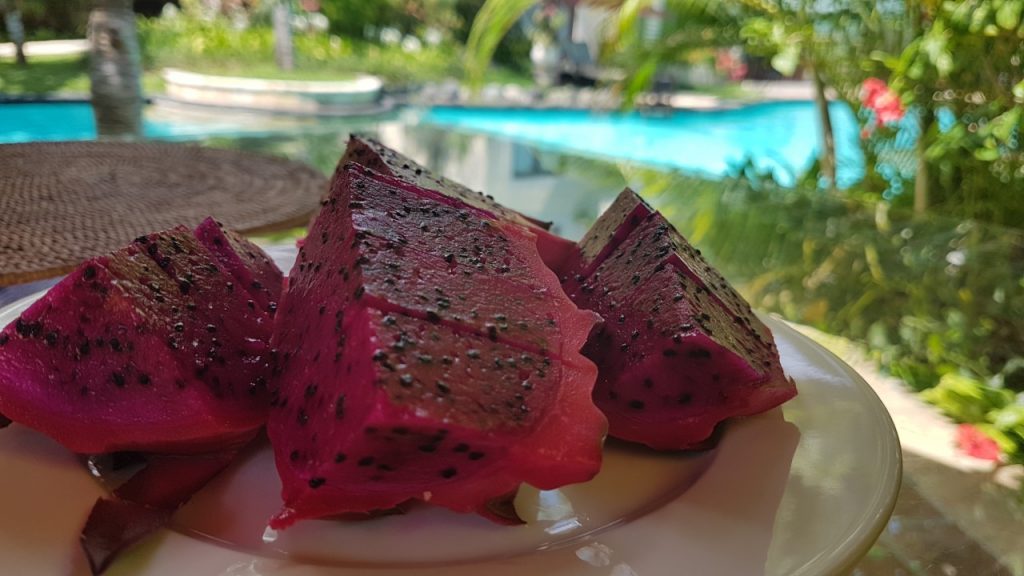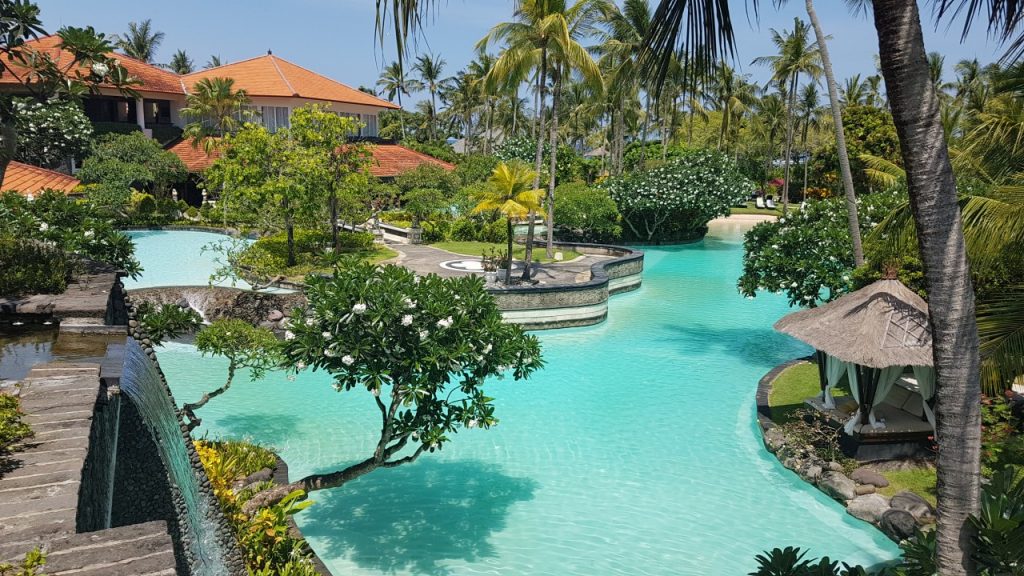 After enjoying our cocktails and relaxing Merdita escorted us to our rooms while also showing us around the Resort and giving us any information we needed. Walking through the resort we were struck by how beautiful the entire property is. The crystal blue lagoon pools, the ocean, lush gardens and swaying palm trees all add to the beauty and magic of the resort.. We stayed in a Deluxe Lagoon View Room with a private balcony and even a view of the ocean in the background. The room was modern and contemporary with beautiful designs and an overall relaxed feeling. The bathroom was stunning and elegant with a huge bath and shower.  We were also welcomed with a personal note, a beautiful Luxury Collection teddy and some delectable snacks. As soon as we had settled in the room we headed to one of the lagoon pools to relax with a signature cocktail and snacks. What a way to start a stay!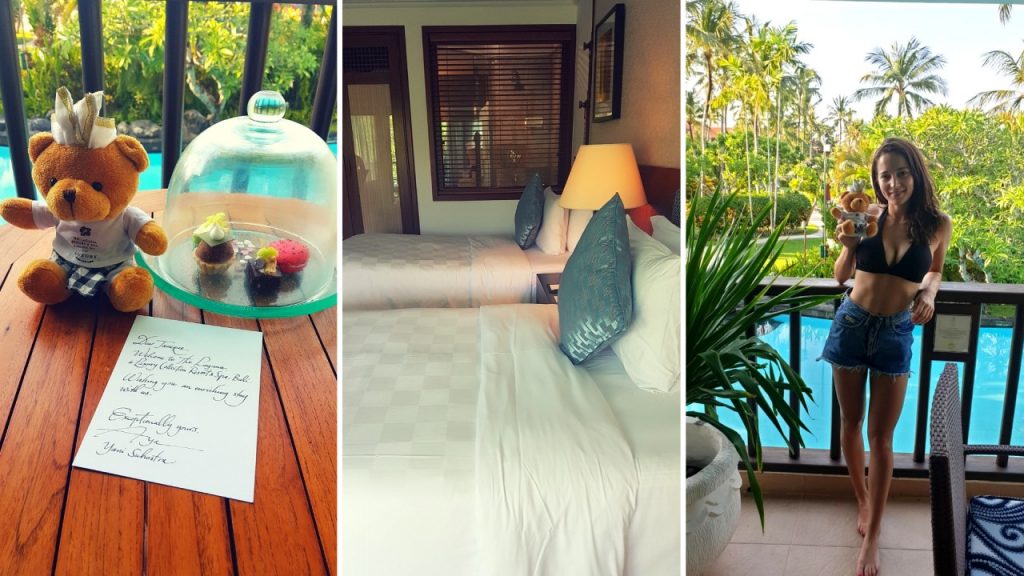 Dinner at the Arwana Restaurant was a real treat with the option to sit inside or on the beach watching the waves and sunset. The food was sublime with the freshest seafood and salads available. I must say the Chicken Ceaser Salad here is the best I have ever experienced while travelling.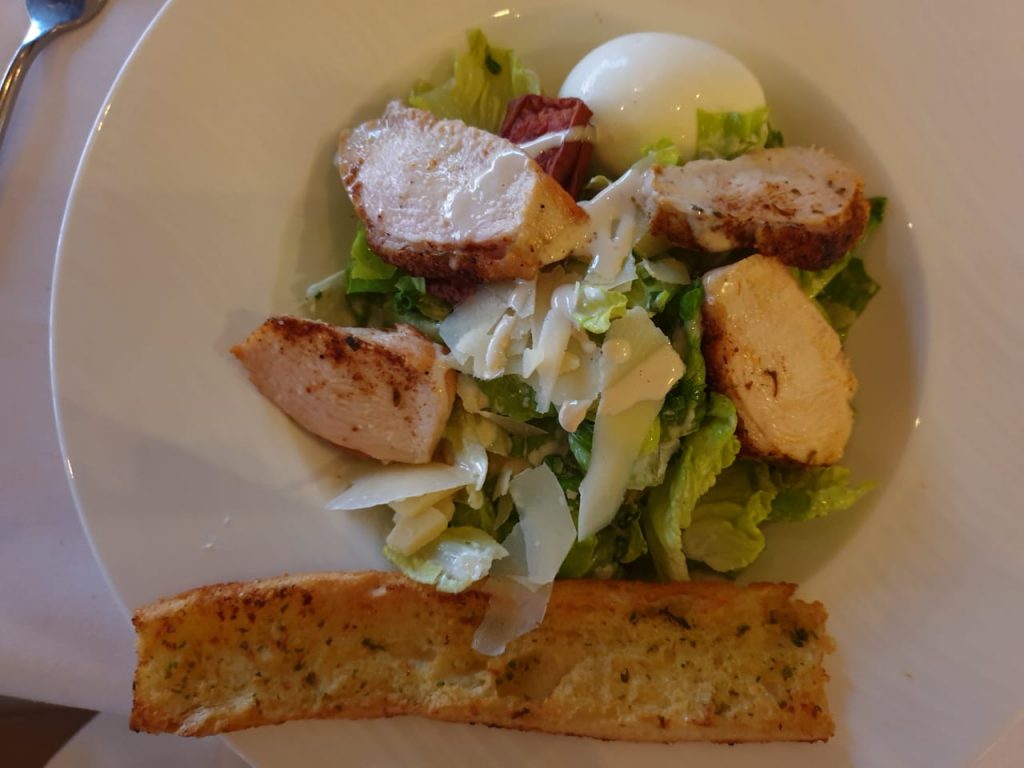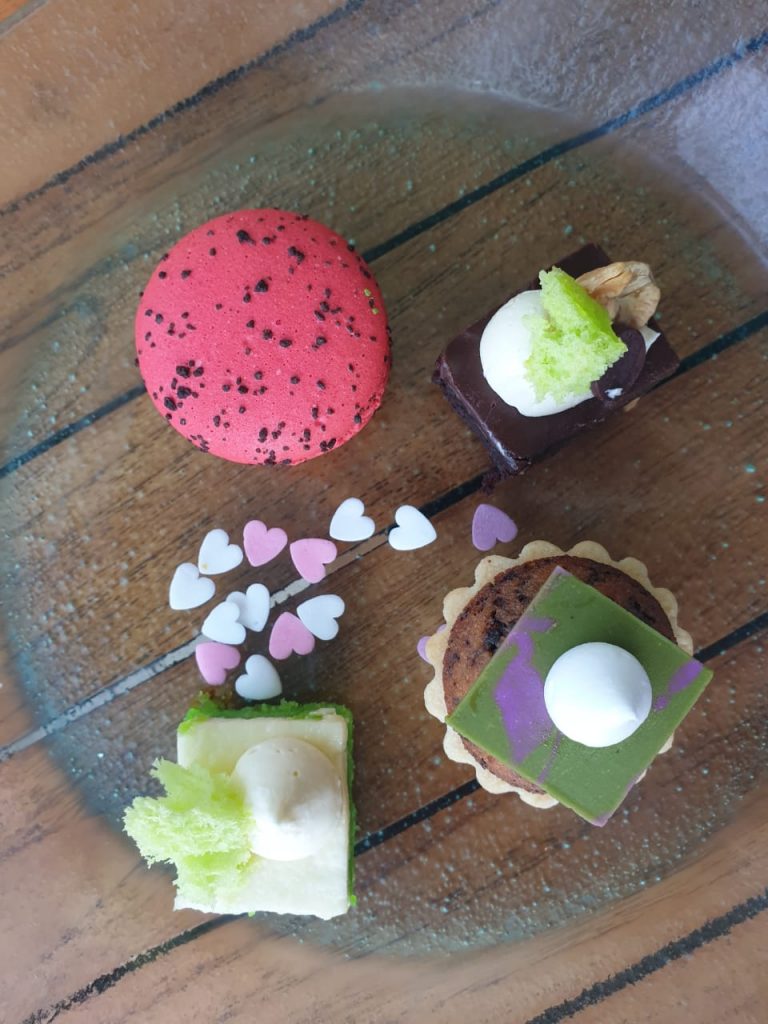 Being a fitness fanatic the Lagoon Fitness Centre was absolute heaven for me. The layout of the gym, the equipment and the staff were all world class. While running on a treadmill you face one of the Lagoon pools with a fountain. What more does one need to start off a day in paradise! There are also showers, a sauna and steam room available. The Spa is right next to the gym and offers a range of treatments. This is one of the best Fitness Centres I have experienced at a hotel.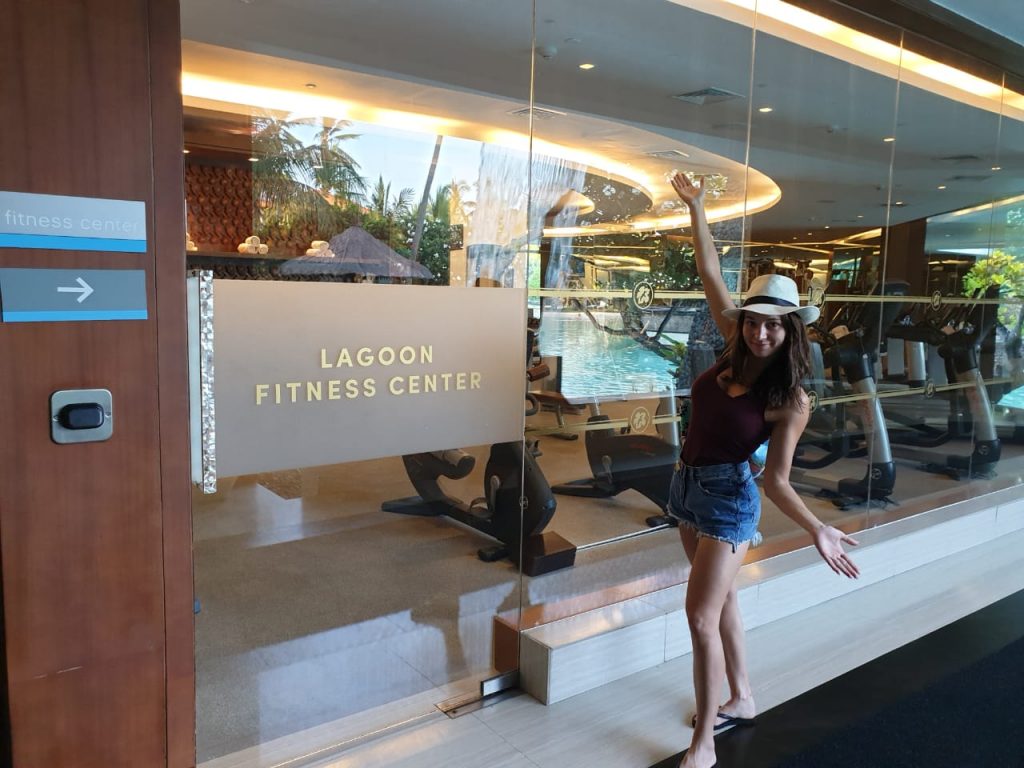 We also had the opportunity to take part in the Yoga Class which is held twice a week. This was a new experience for me and very enjoyable. It is so relaxing to start your day off this way.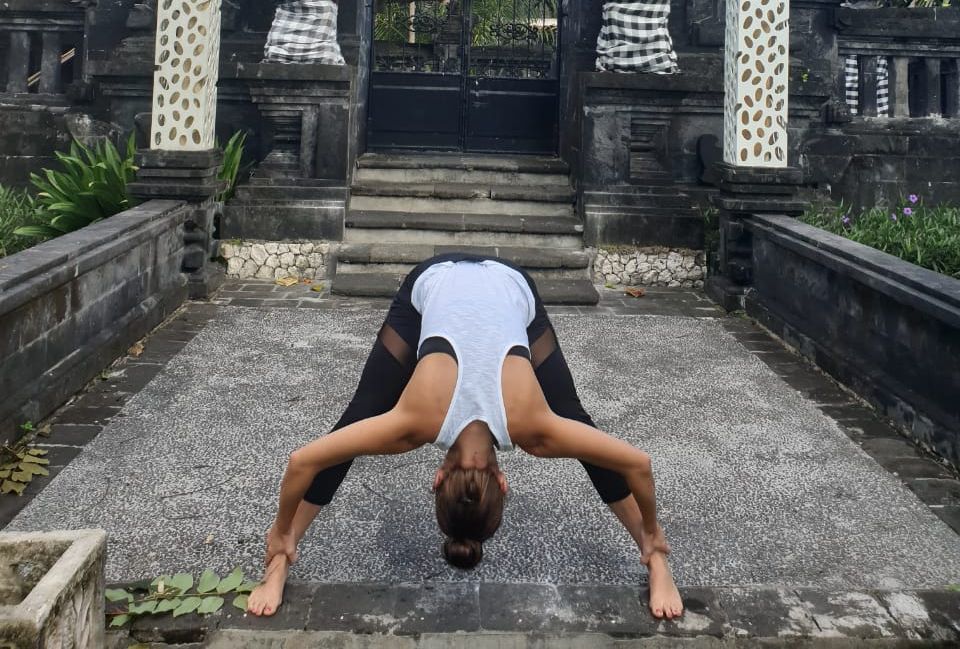 Breakfast at Banyubiru was an experience in itself. I have never experienced such variety at a buffet with a stunning setup and flow to it. The food was out of this world and every morning we had an absolute feast!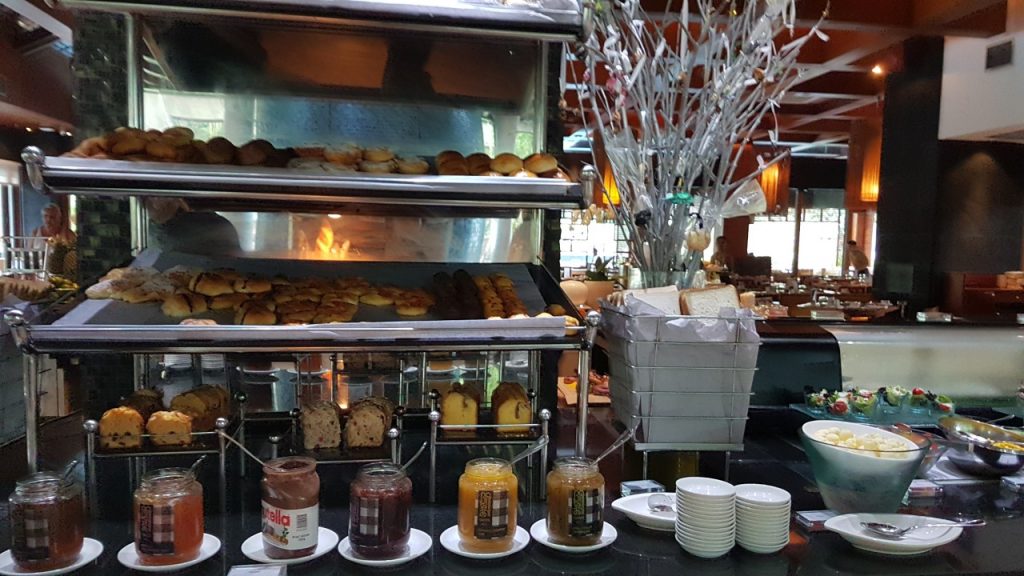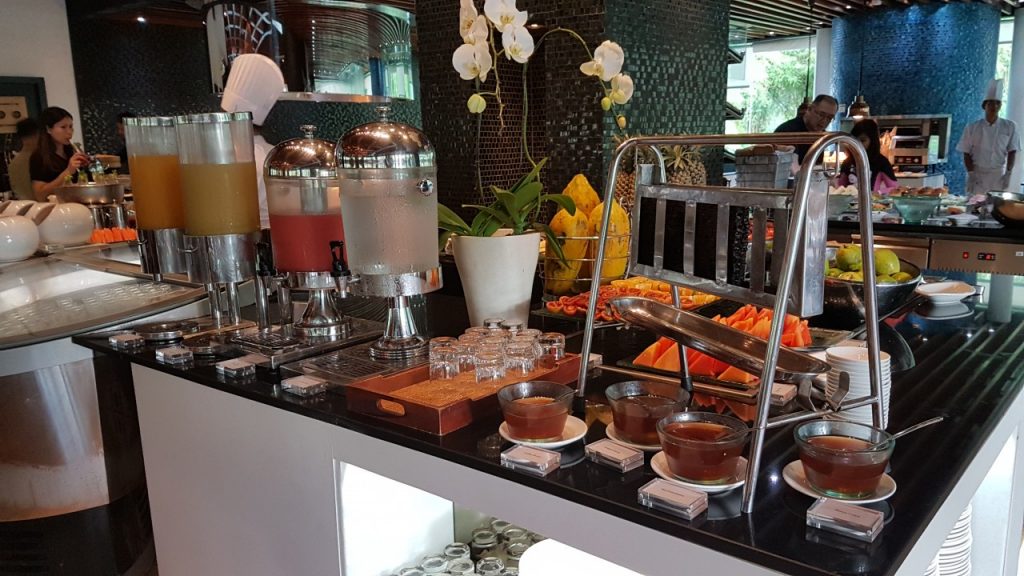 The hotel also offers a complimentary shuttle to Bali Collection, which is an open air mall for guests to go and shop. This was a fantastic experience and the best shopping of my entire trip was done here. After a day of shopping you can return to the hotel and relax at the beach, one of the lagoon pools or pop into the shop for a delicious ice cream to cool off.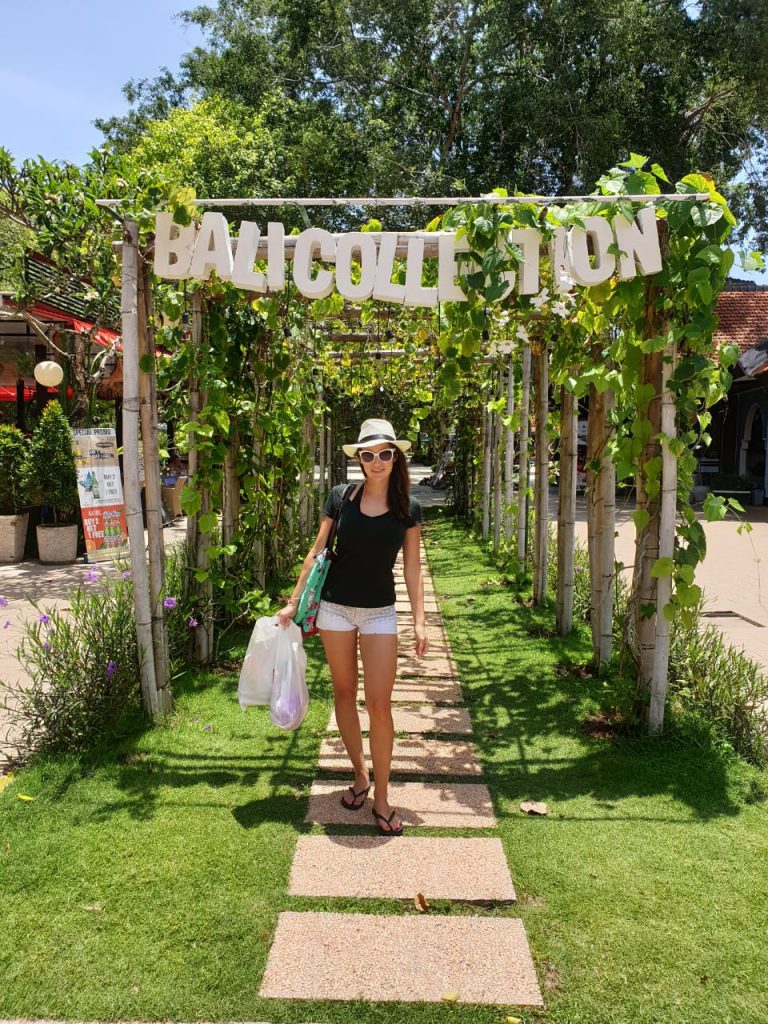 With its perfect location, impeccable service, range of activities and everything you need at your fingertips, The Laguna, A Luxury Collection Resort & Spa is truly a magical paradise and world on its own.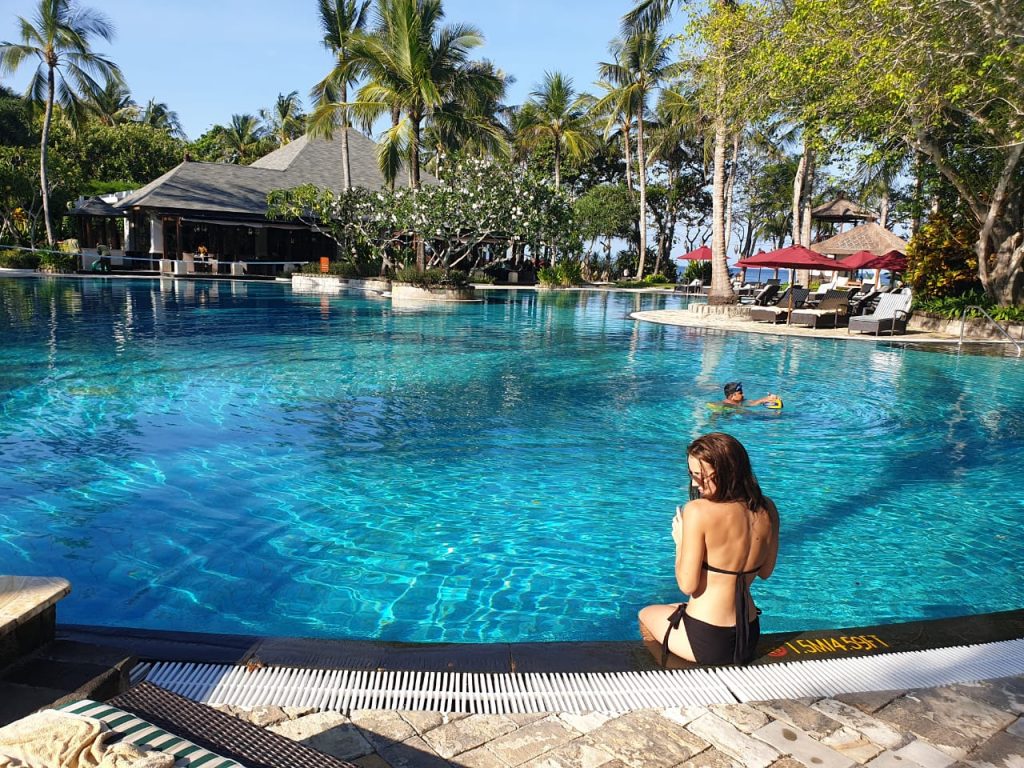 Three days here and you leave relaxed, invigorated and enriched! Thank you to everyone at The Laguna, A Luxury Collection Resort & Spa for an unforgettable stay.
Reviewed By Tanique Echardt- World Luxury Hotel Awards Executive Manager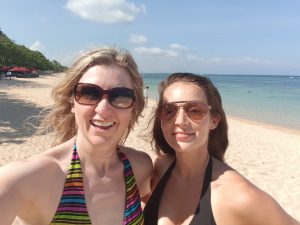 To book this amazing property or look for more information click the website link below