Ayara Kamala Resort & Spa – A honeymoon in paradise…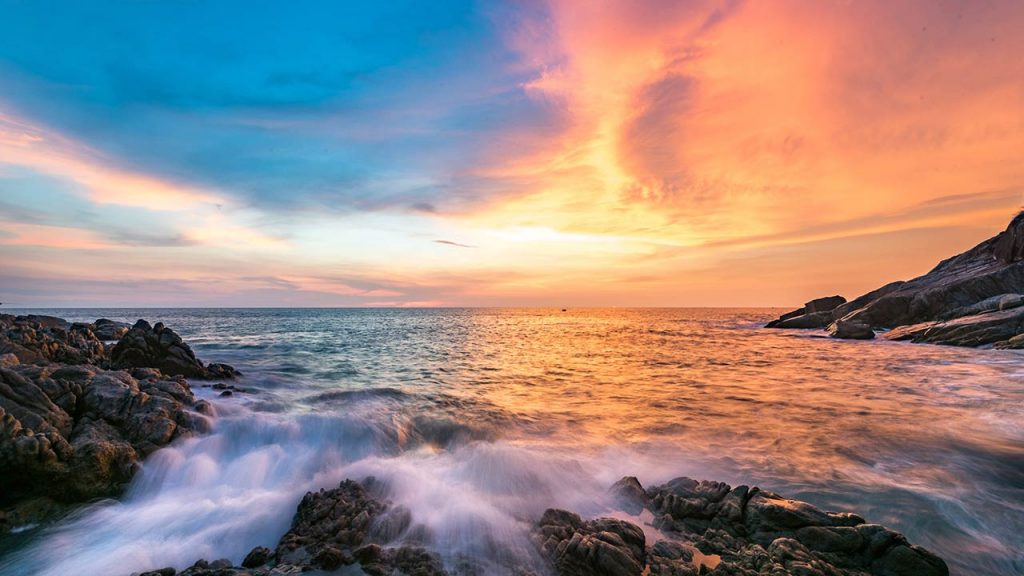 It was a wet and rainy day when we arrived at Ayara Kamala Resort & Spa, Located just a short drive from Patong Beach over the beautiful mountains of Kamala Bay.
We received a welcome drink and refreshing towel while being checked in and had a chance to relax in the beautiful lobby. We had a choice of our own scent selection which consisted of four different oils for our room aroma, we decided on the fresh Lemon Grass scent.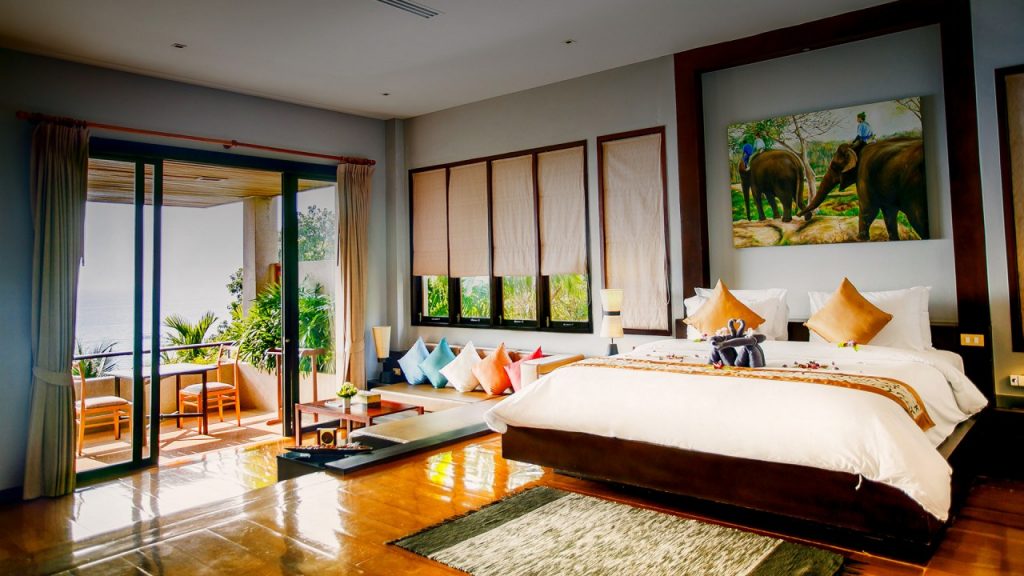 The staff drove us to our room, the Grand Thai Natural Ocean View with Spa Bath room, which was set on the high terrains of the resort. It was the most spacious room that I have ever stayed in. The room had traditional Thai Décor, a spacious bedroom and living area with Natural and Ocean views. The room also included complimentary Wi-Fi, a 32-inch LCD Television, DVD player, telephone, safety deposit box and mini-bar and then for the bathroom which included a jacuzzi bathtub, rainfall shower, dressing area and hair dryer. They even had a Sound Bar where we could connect our phones and listen to music.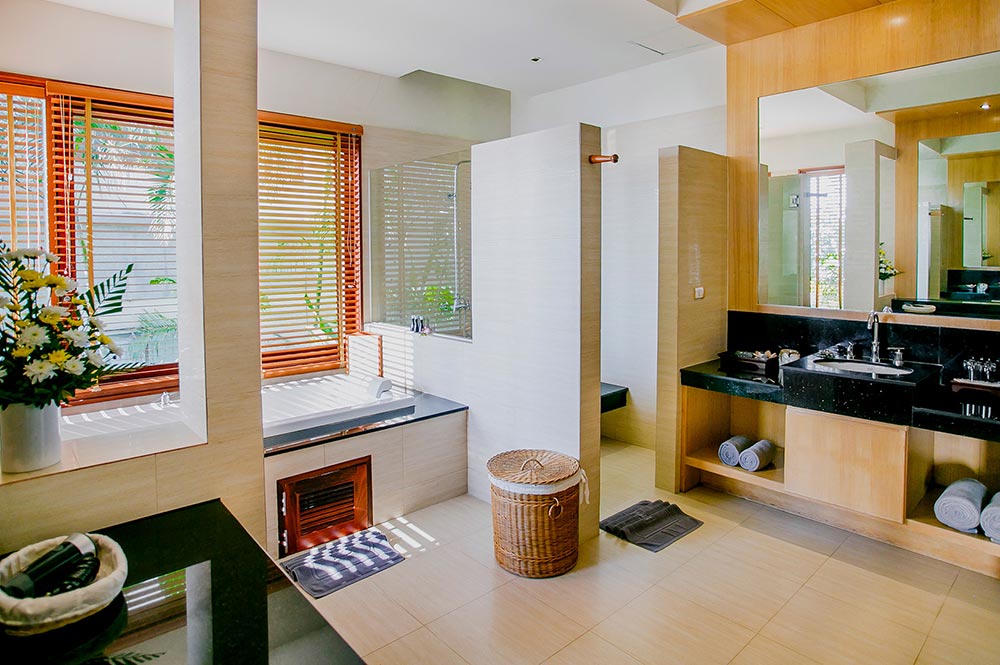 We had dinner at The Cradle Restaurant, where we enjoyed the local dishes that were amazing and full of vibrant flavours such as lemon grass, ginger and chili which we enjoyed with a glass of wine. As it was the beginning of the FIFA World Cup 2018 the staff were assembling a projector for the restaurant guests to enjoy one of the games that were on.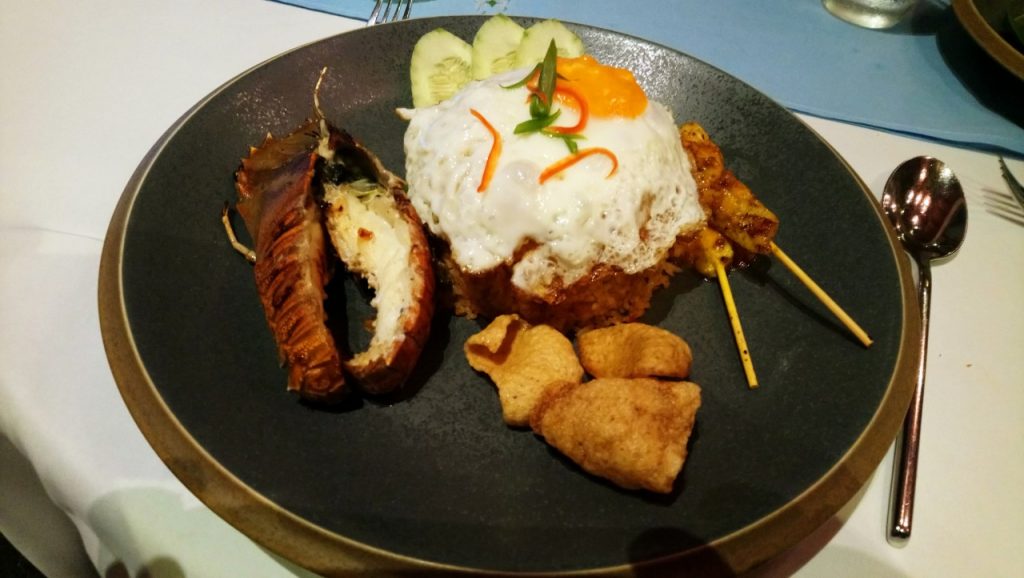 After a comfortable night's sleep in our King Size bed we woke up quite early and excited for breakfast which I can say was out of this world. The breakfast was buffet, or we could have ordered from the a la carte menu. The buffet selection had anything you could think – my favourite, "The Phuket Corner" had local breakfast dishes and colourful fruits from all around.
In the afternoon we made use of the resort shuttle bus that departs every two hours from the lobby to the Village where they drop you off at a certain point and pick you up every two hours, for which they were always on time.
The resort offers cocktail classes where they taught us to make a Thai cocktail and gave us each a chance to try and make it ourselves. They set up a whole area just for us and the barmen made us a Tom Yum Soup inspired cocktail, nice and spicy with ginger, lime and chili. We enjoyed it so much that they demonstrated two more cocktails that we learned to make and enjoy afterwards.

Our last day at the resort we witnessed how they were setting up for a beautiful rainy-day wedding for a small party in The Cradle Restaurant. The restaurant was decorated with white and green flowers with fairly lights hanging from the restaurant, it looked gorgeous and elegant. The General Manager Chai even took us through the wedding to show us their set-up.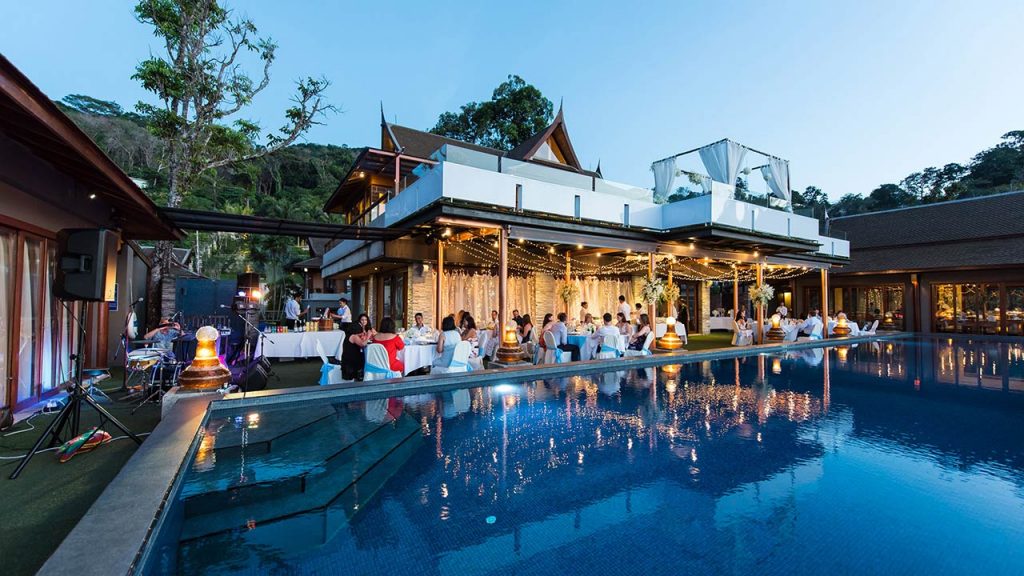 The resort also features tennis courts, Ratana Spa and  Thai Cooking Classes at the restaurant. Overall, we had a wonderful experience at the spectacular Ayara Kamala Resort with excellent service from the friendly staff and amazing views. I was quite sad to say goodbye.
Reveiewed by Anke Van Zyl and Niel Van Zyl- World Luxury Hotel Awards Representatives
to view more of this stunning property click here www.ayarakamalaresort.com/