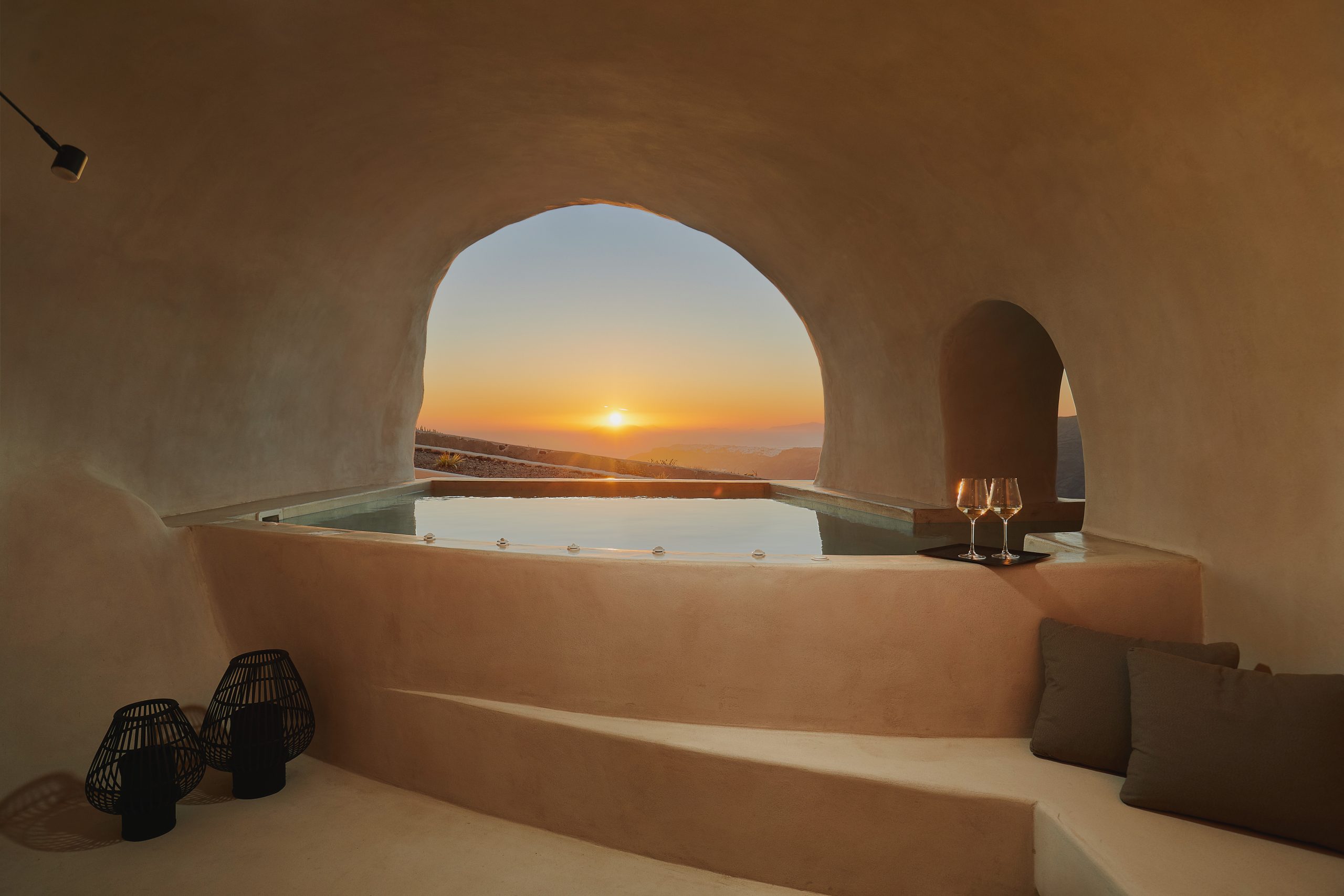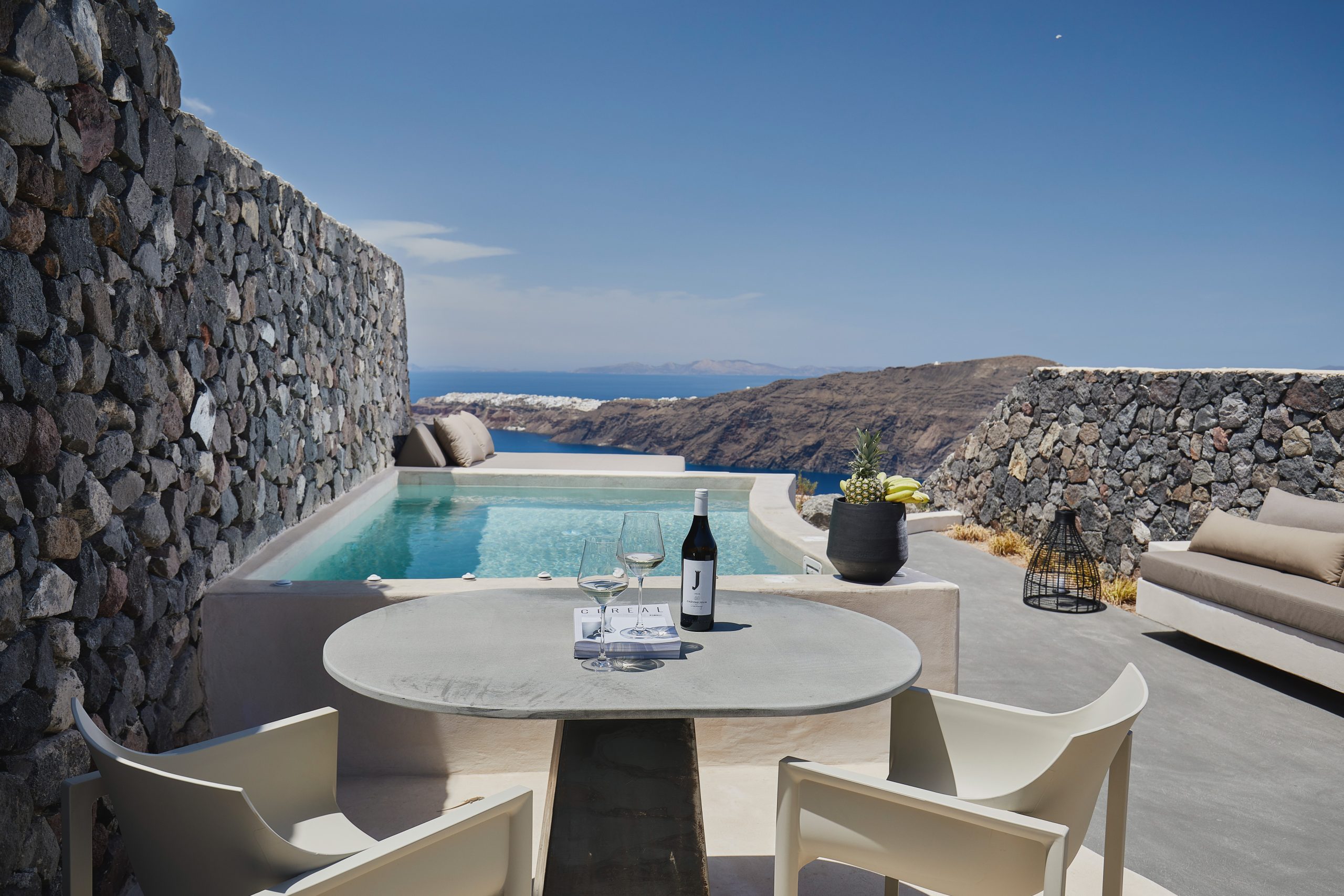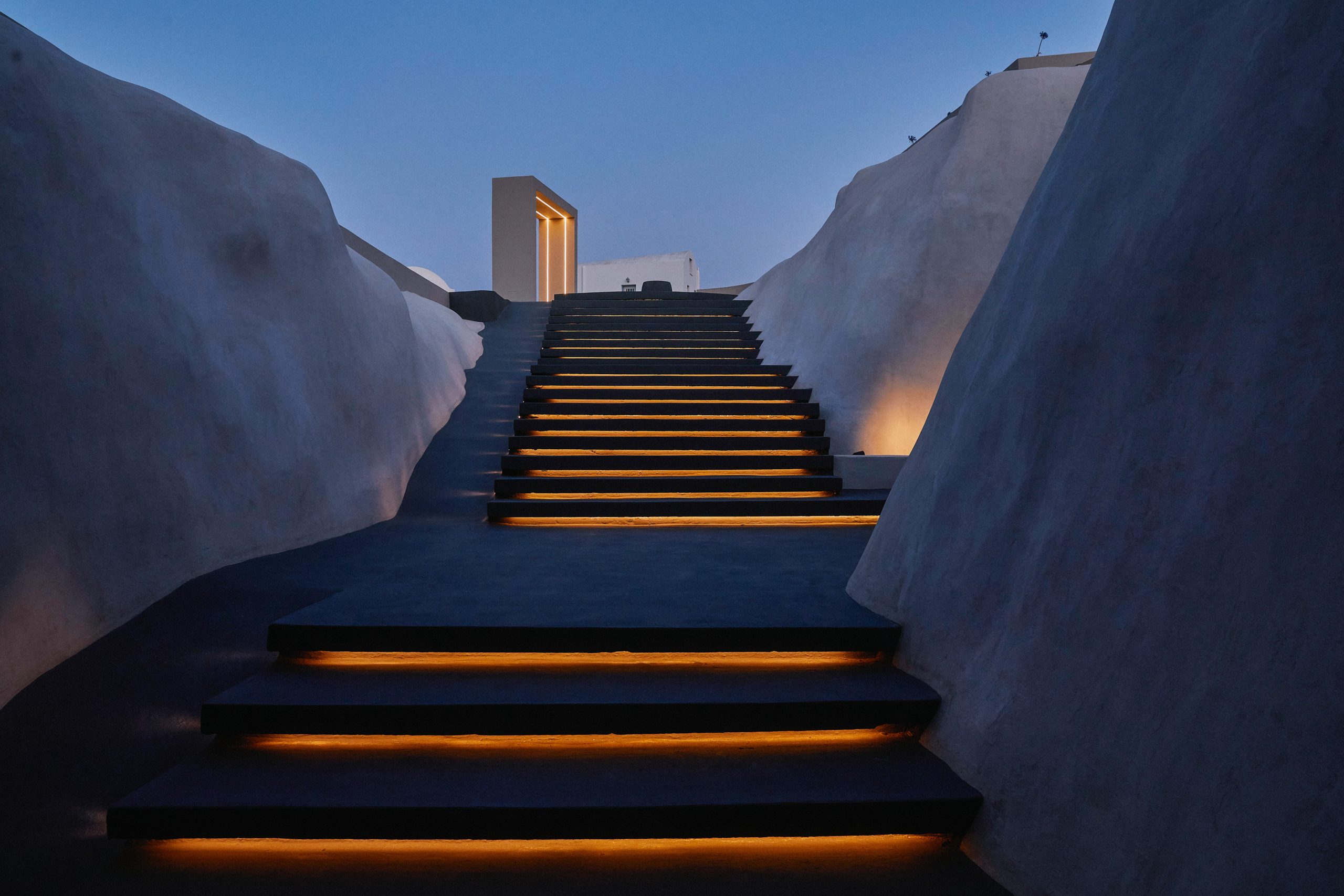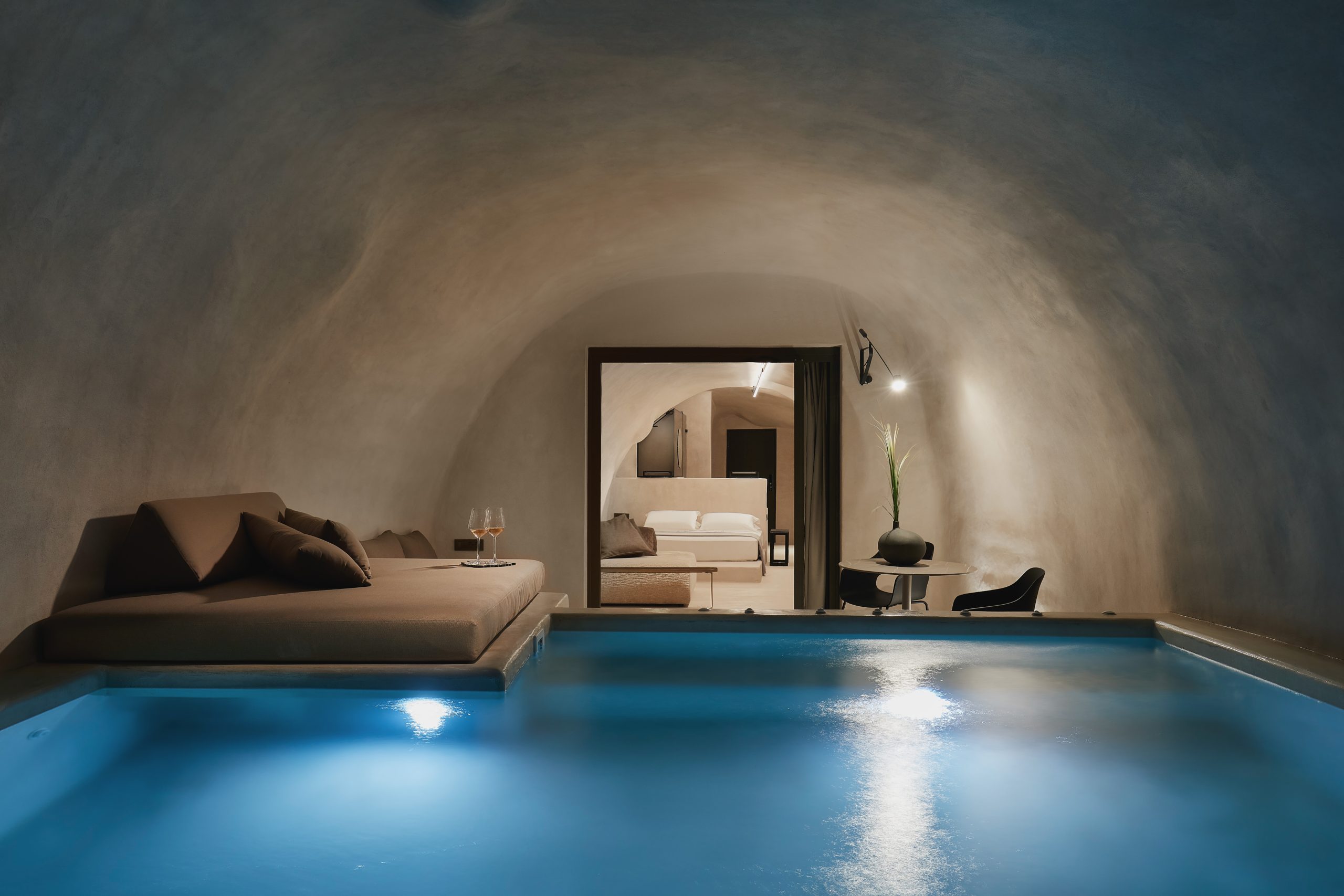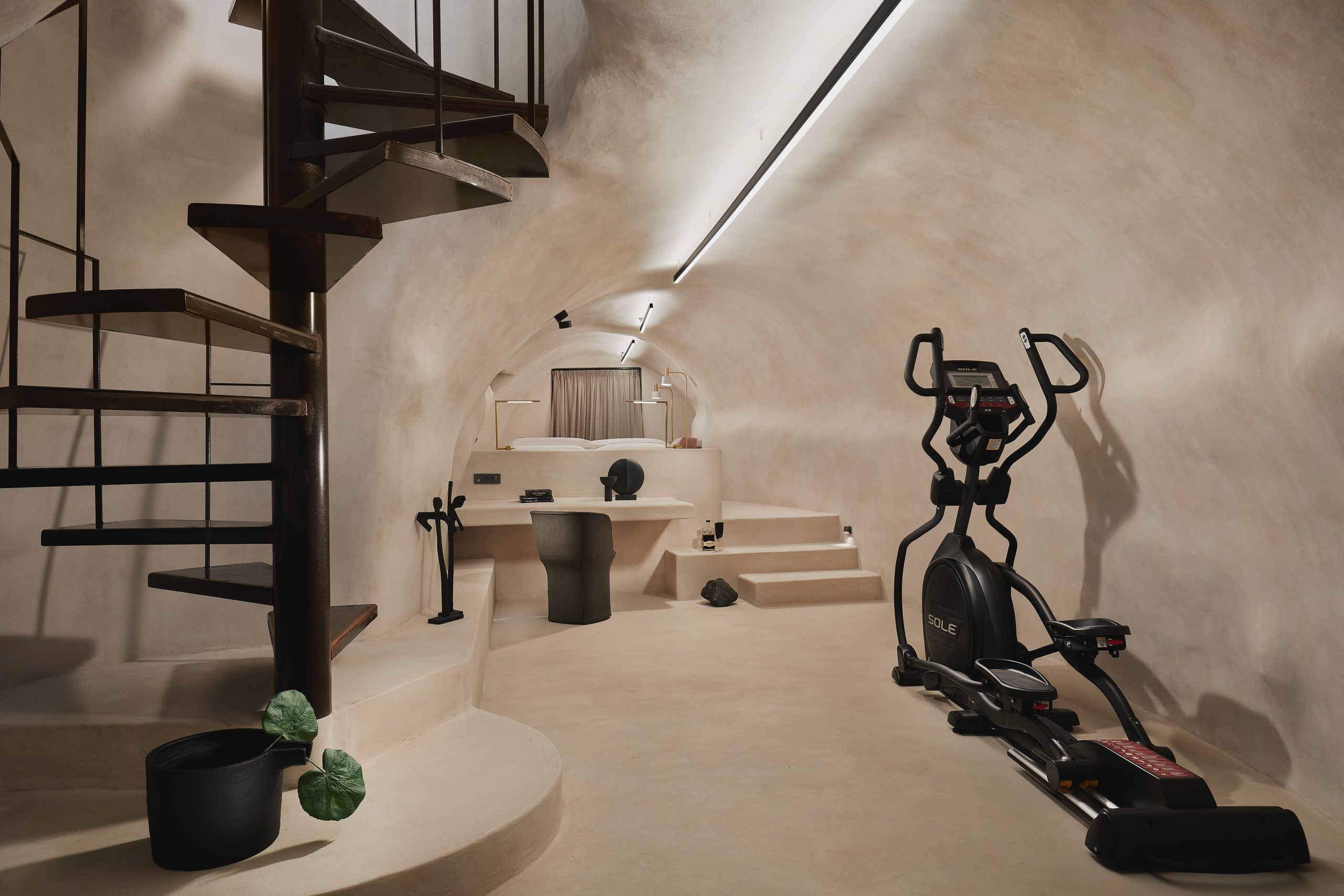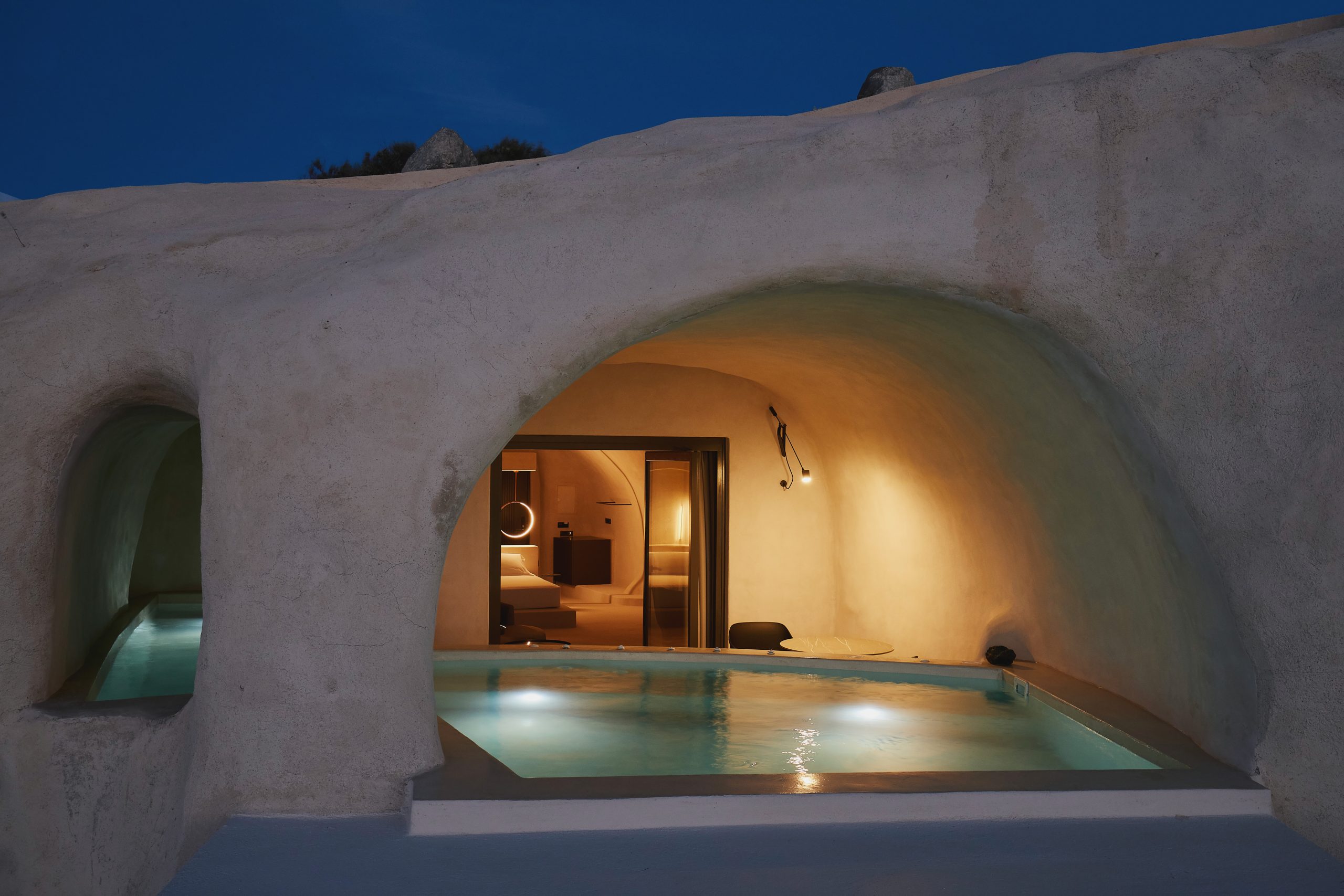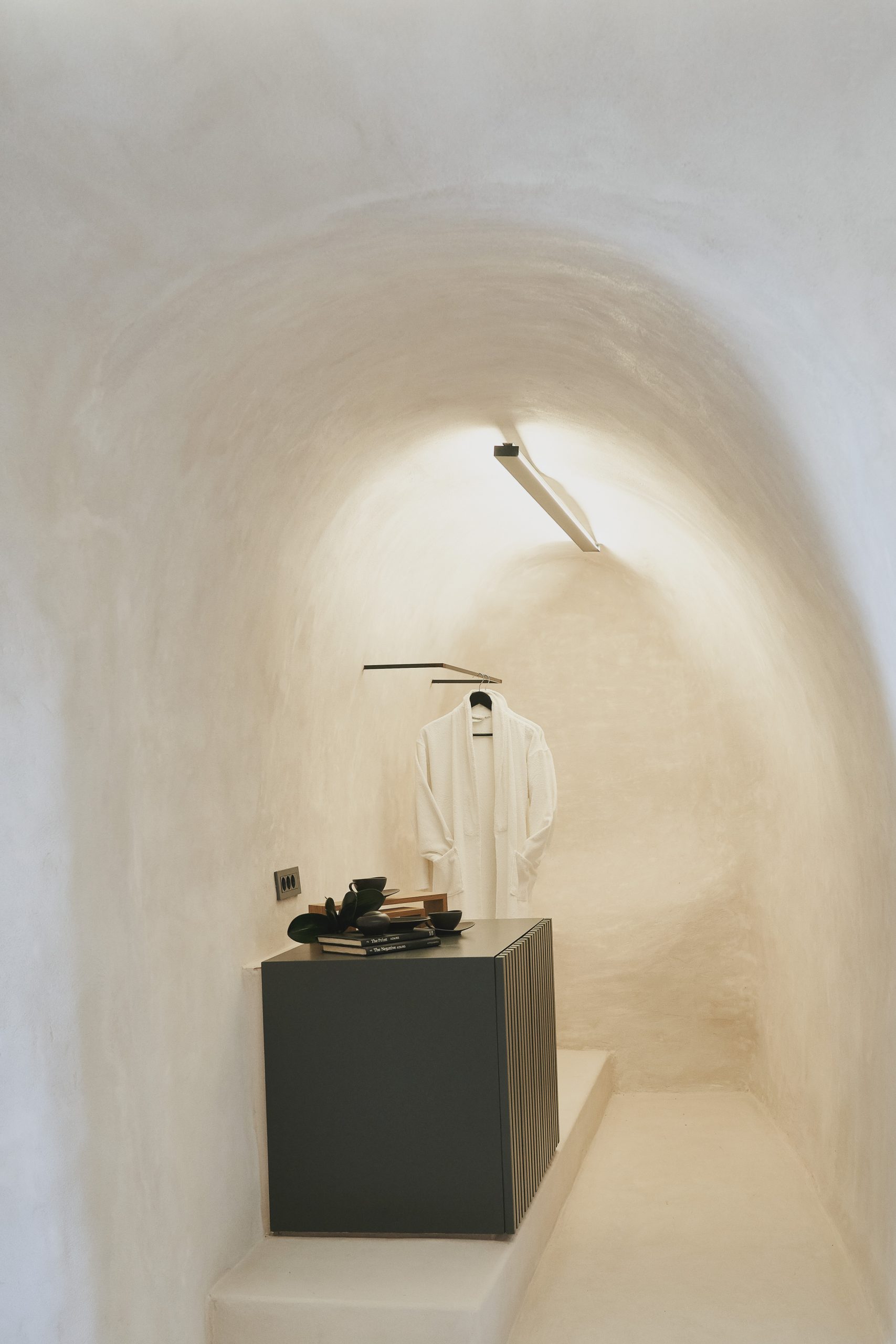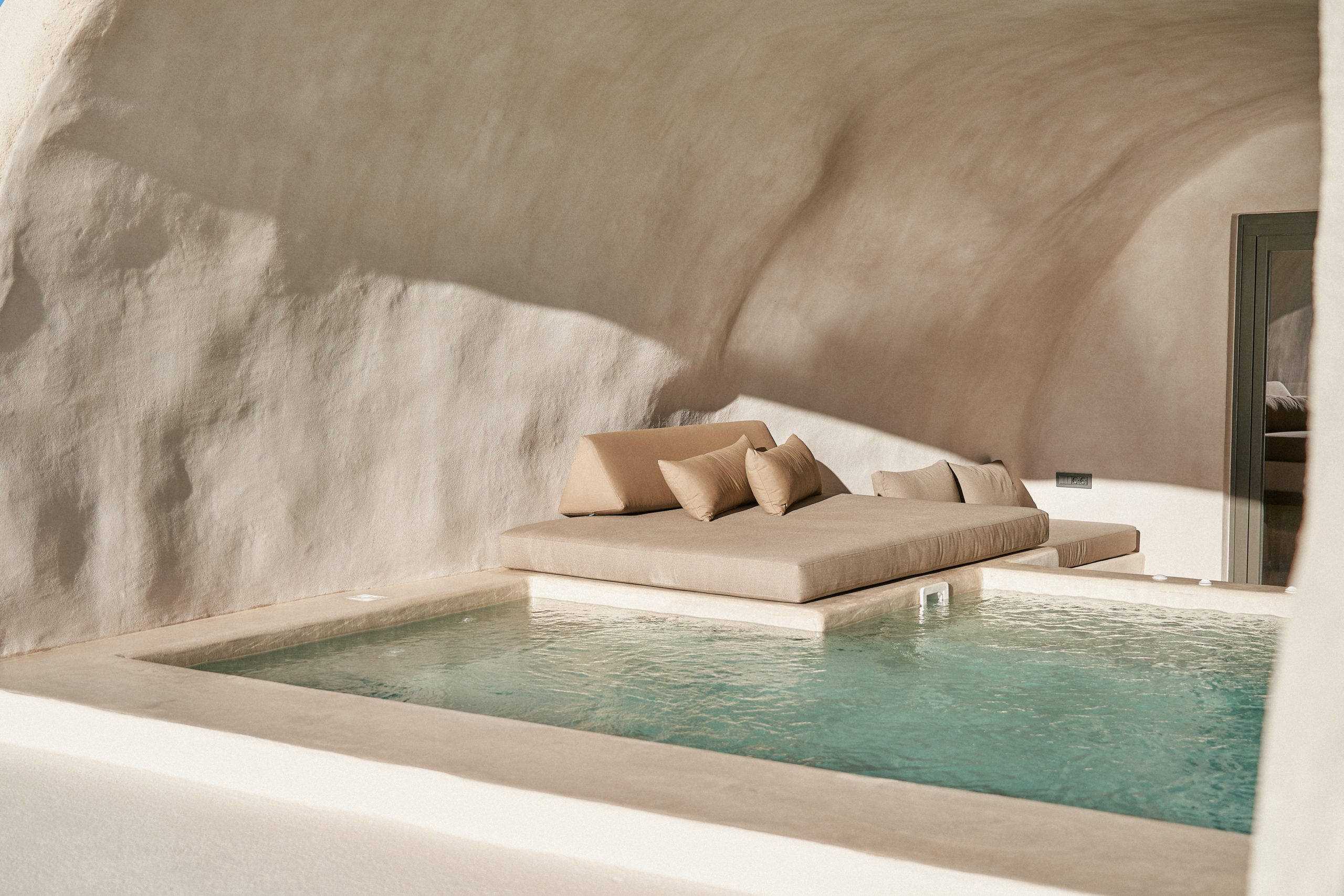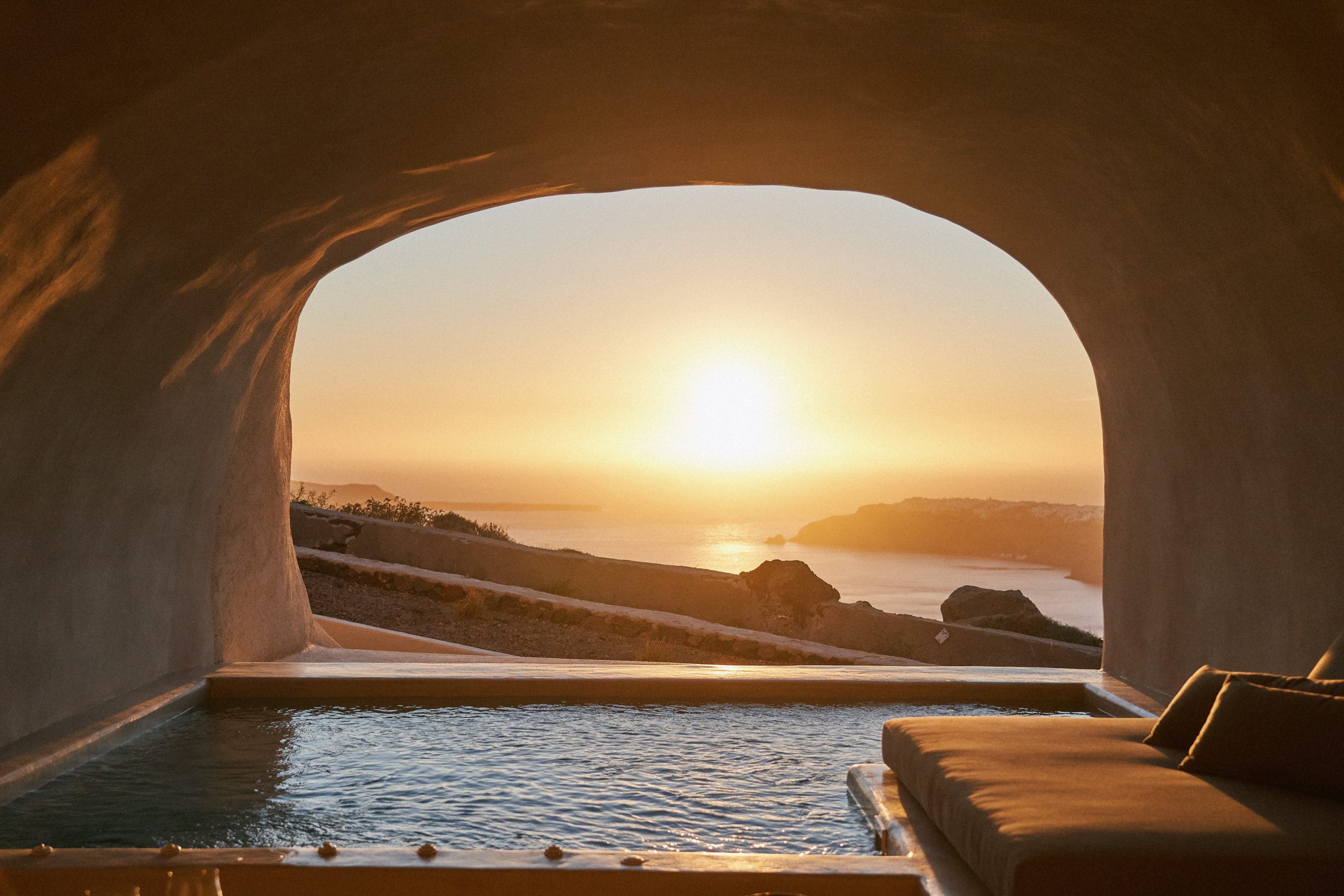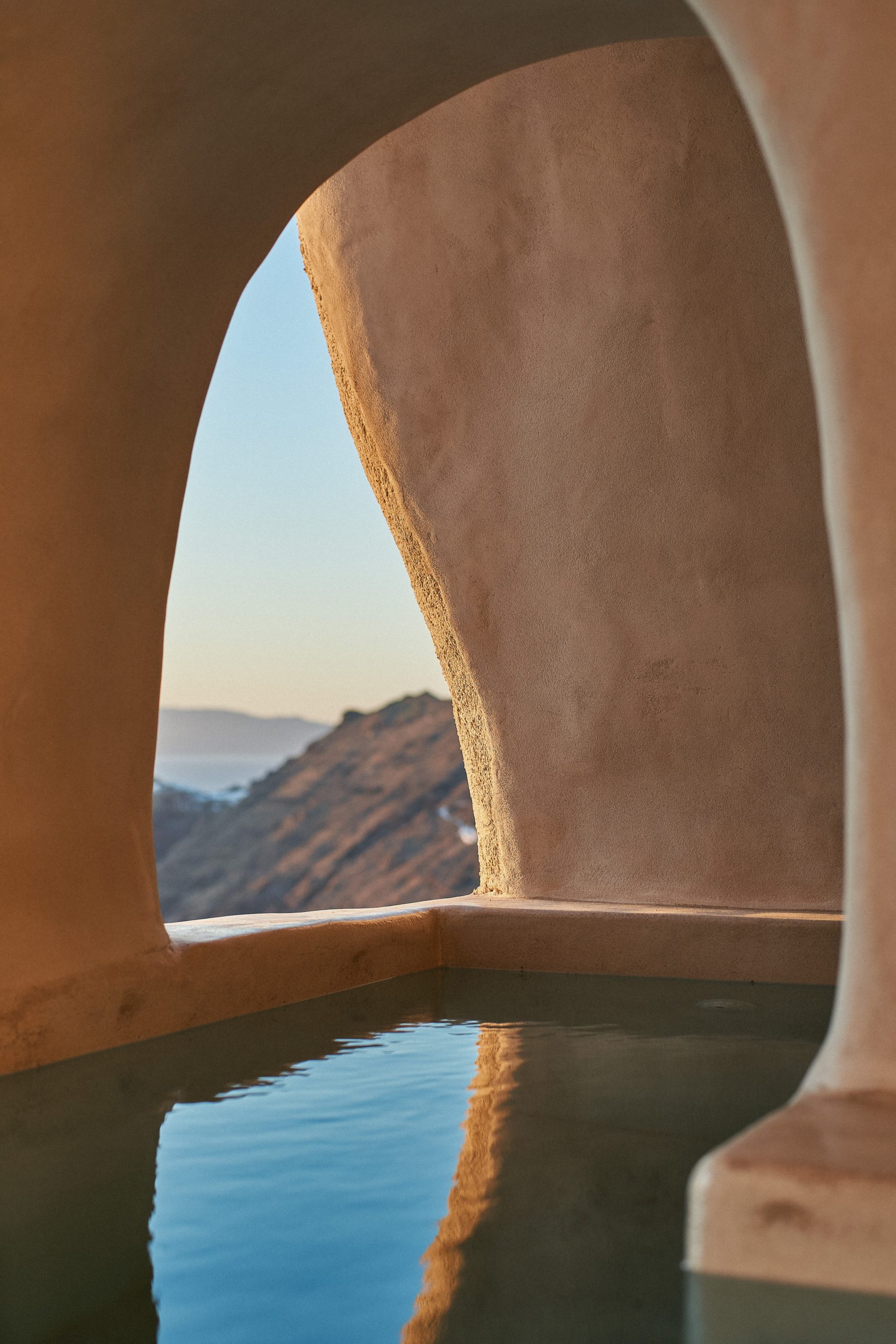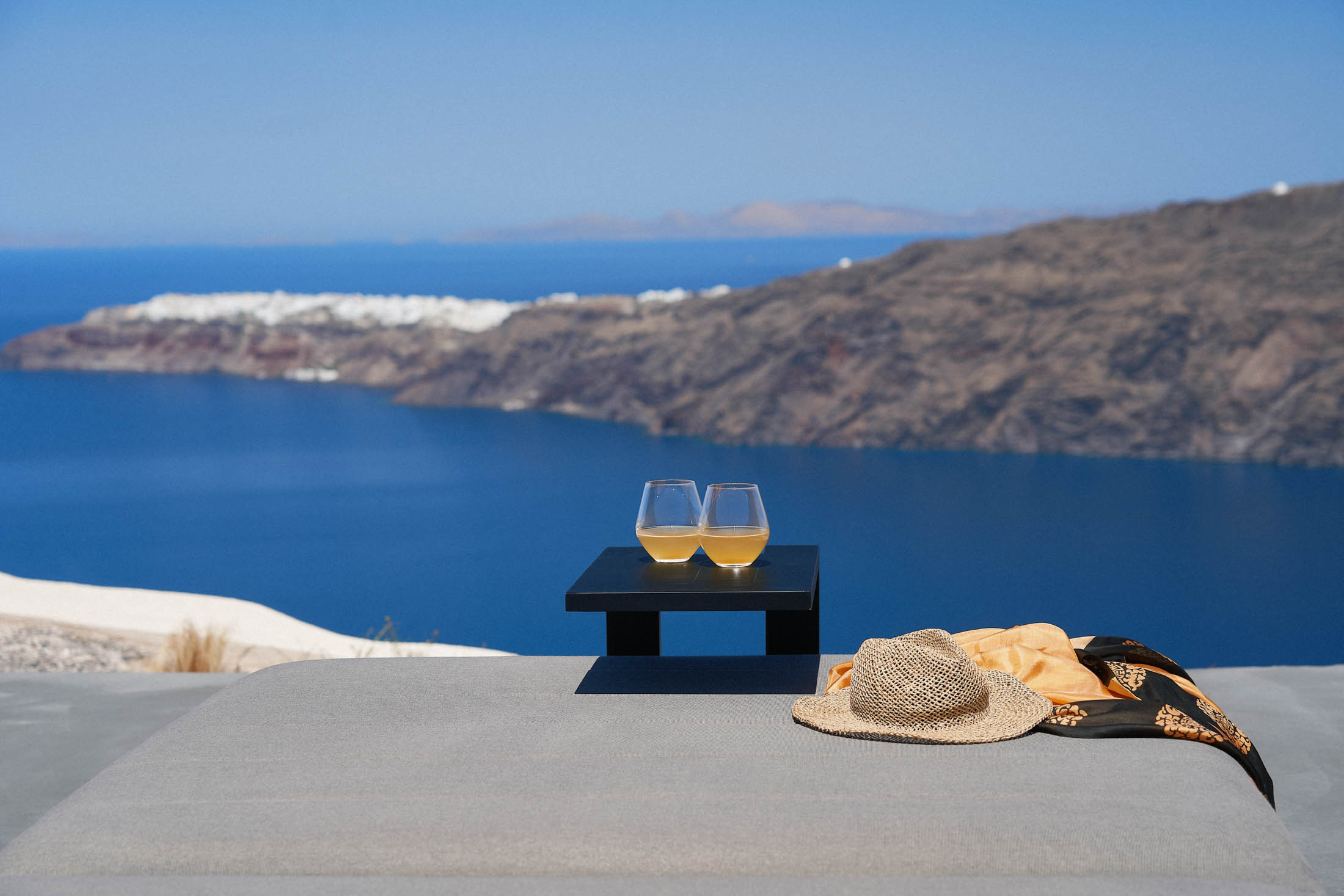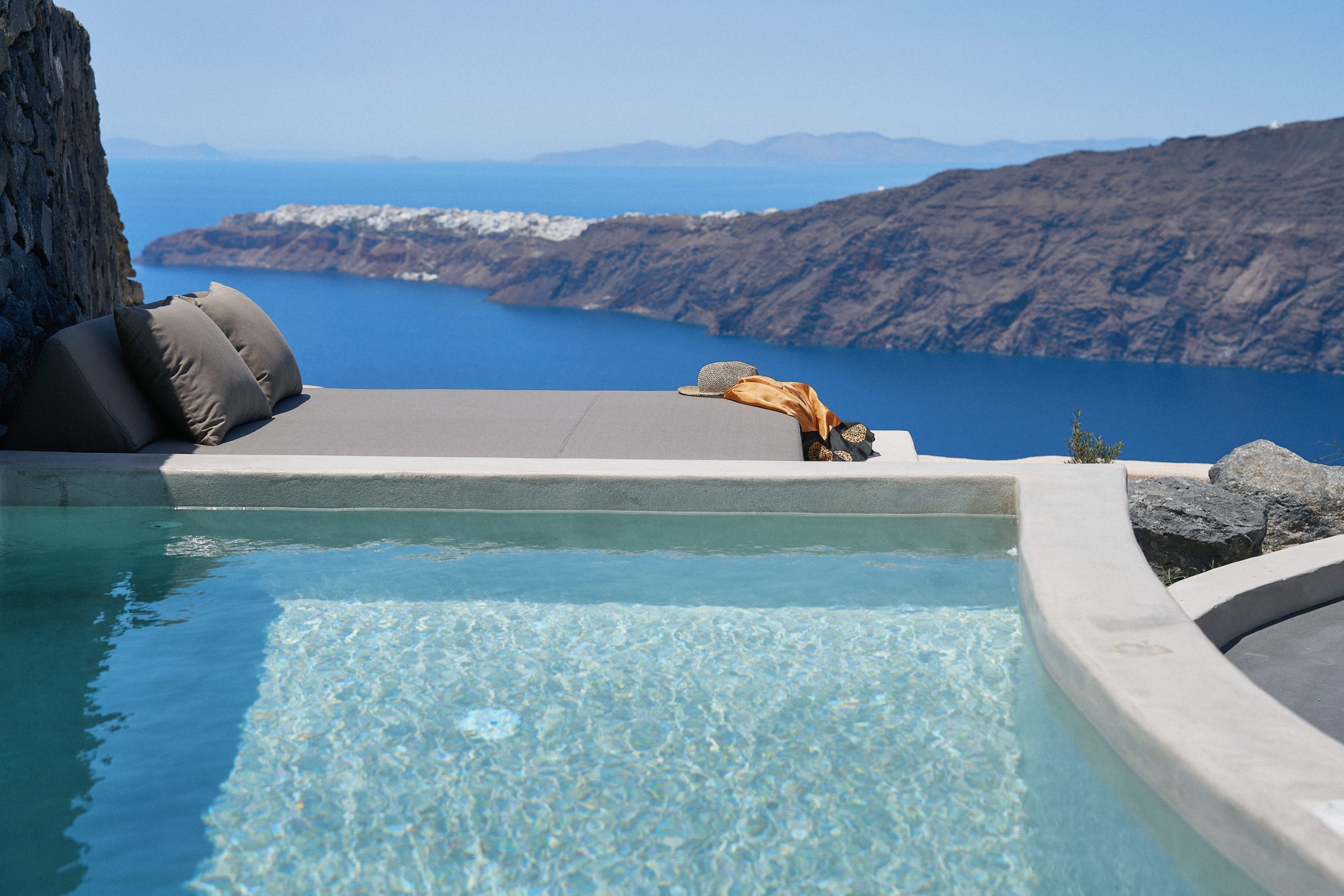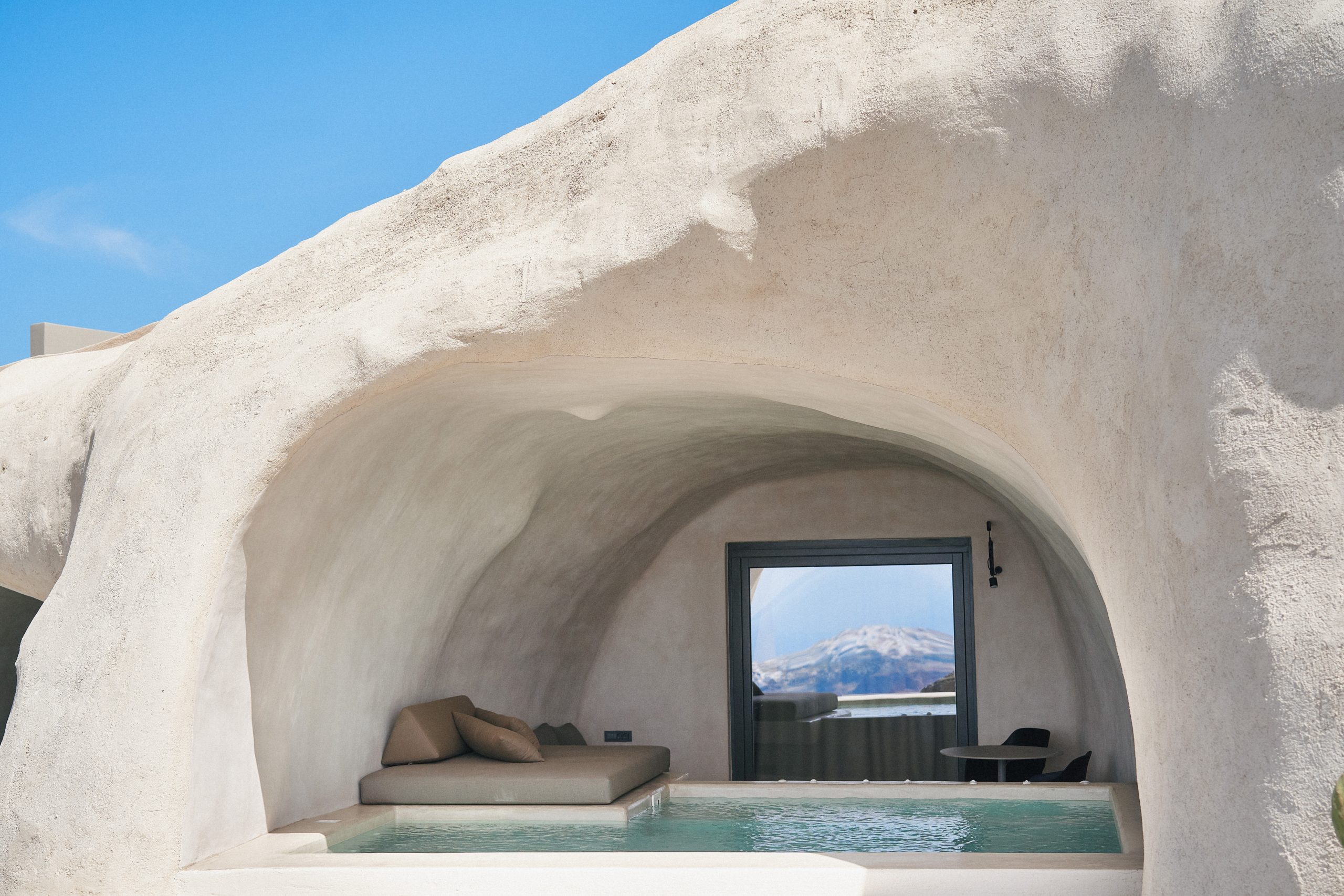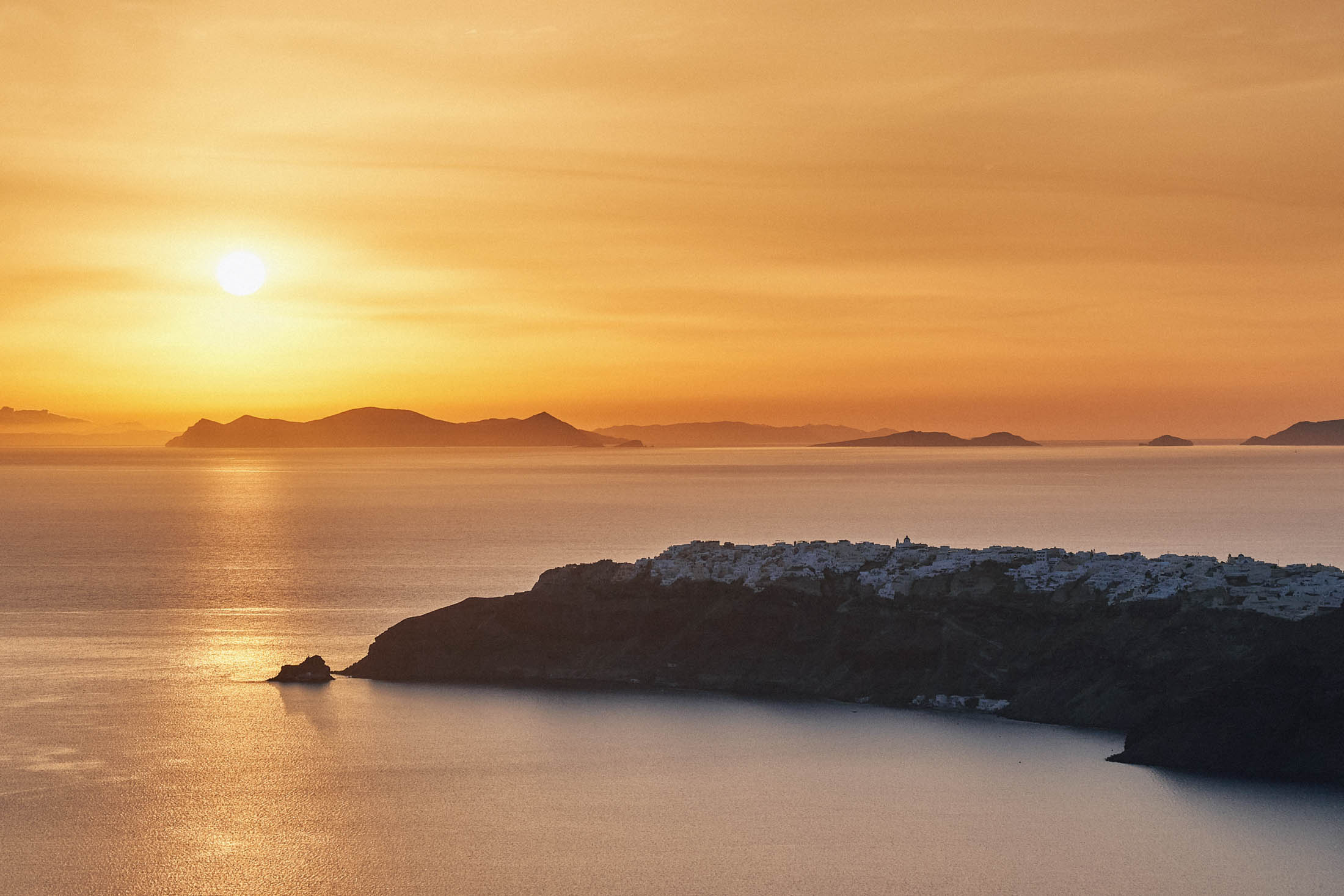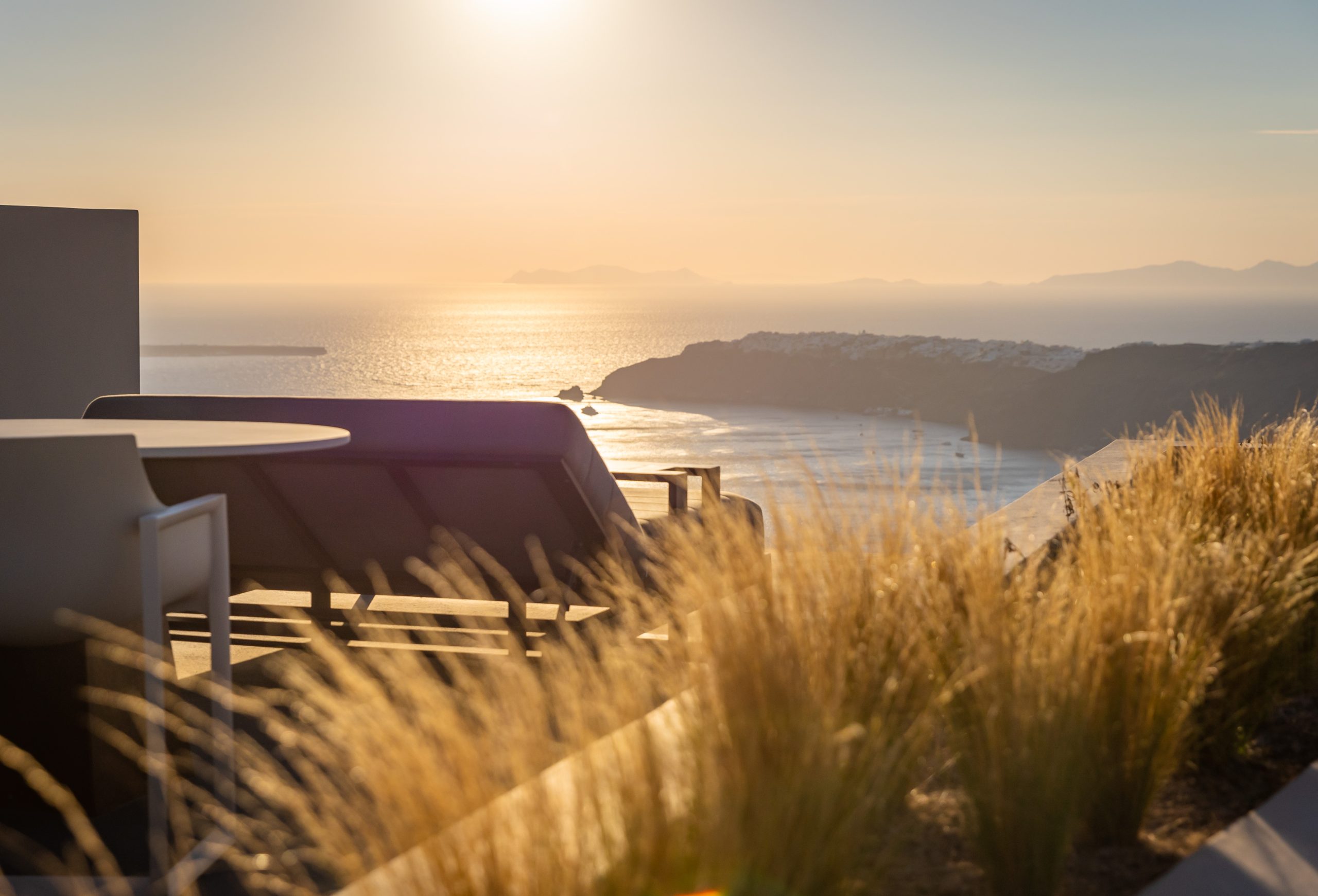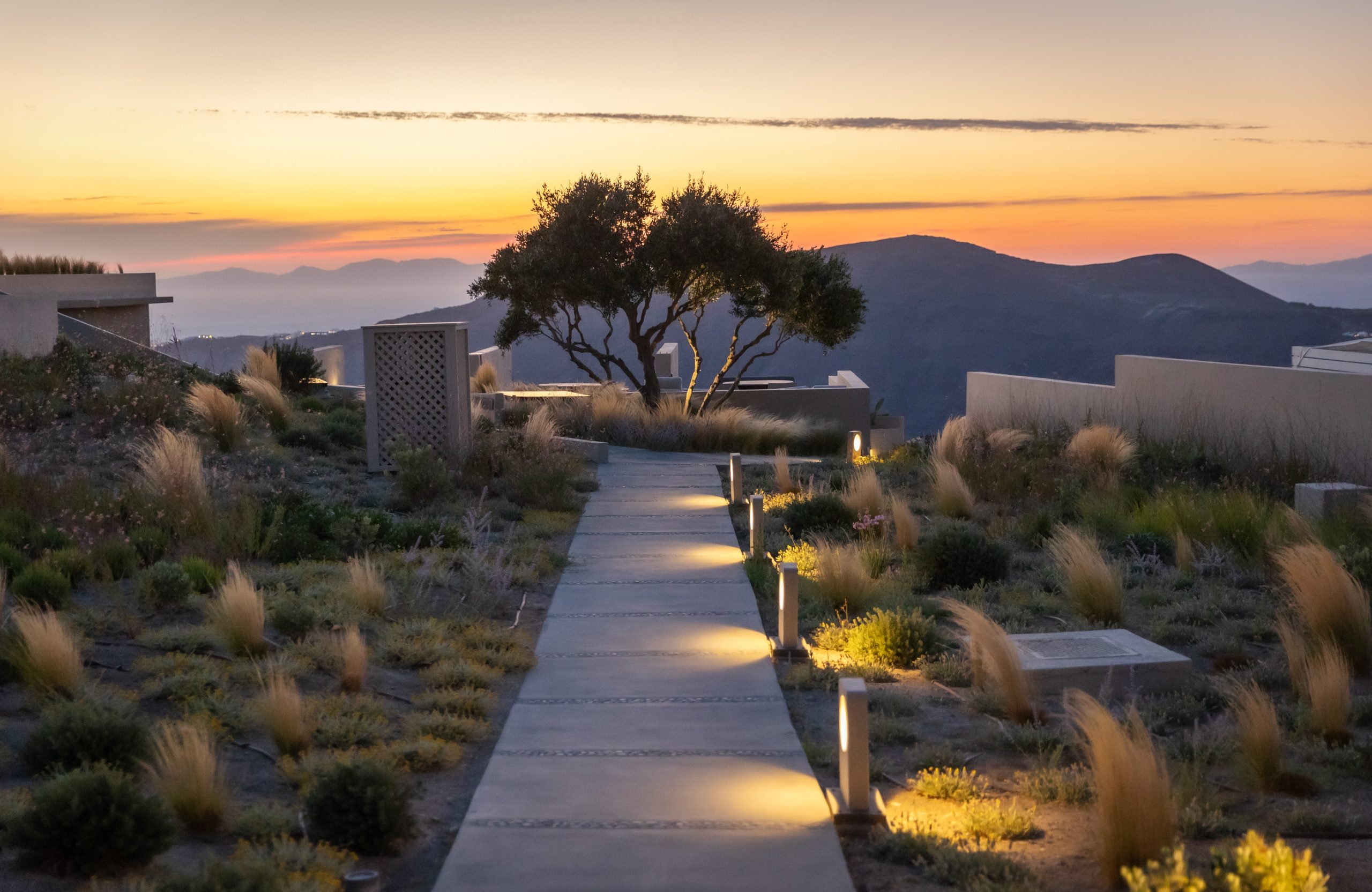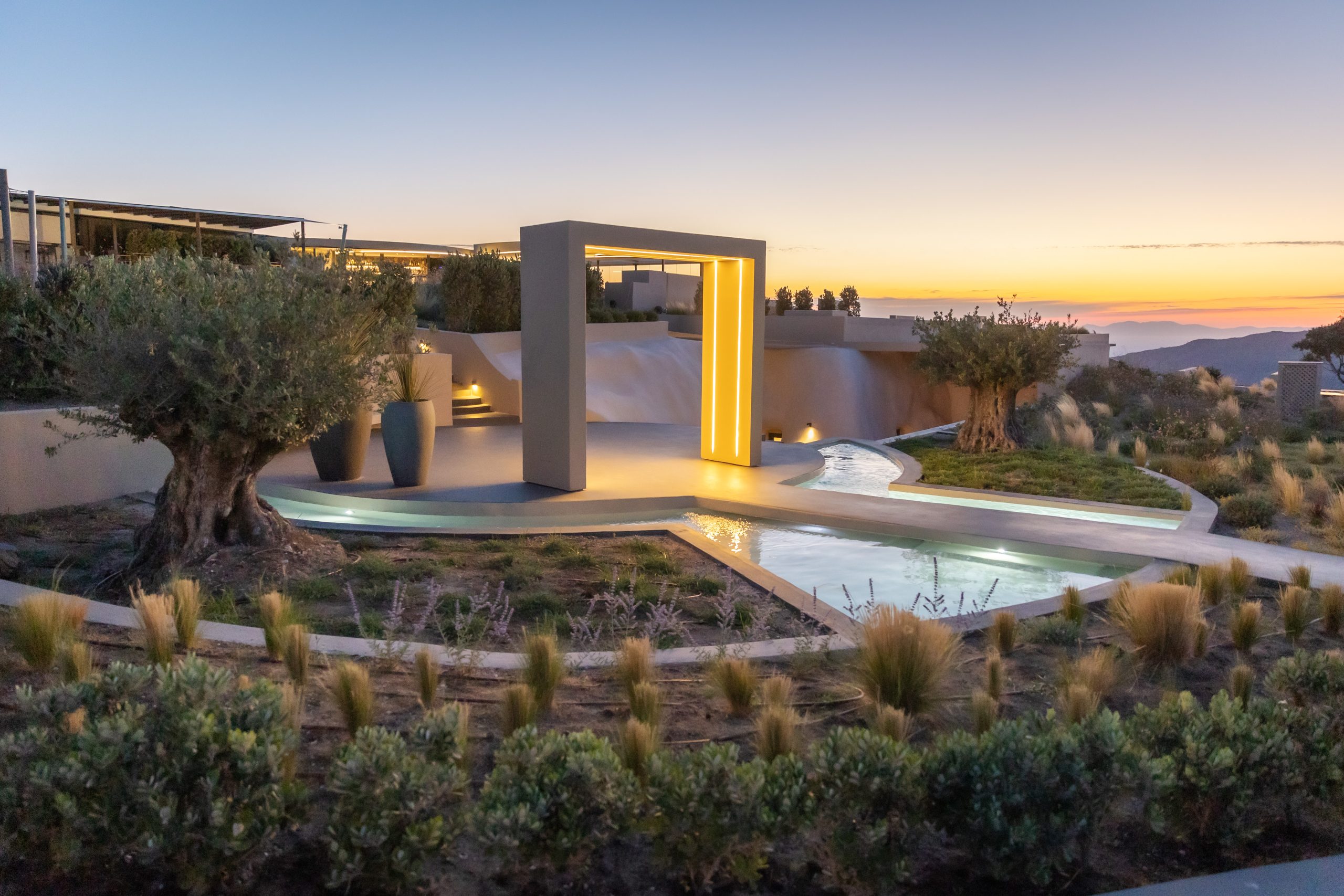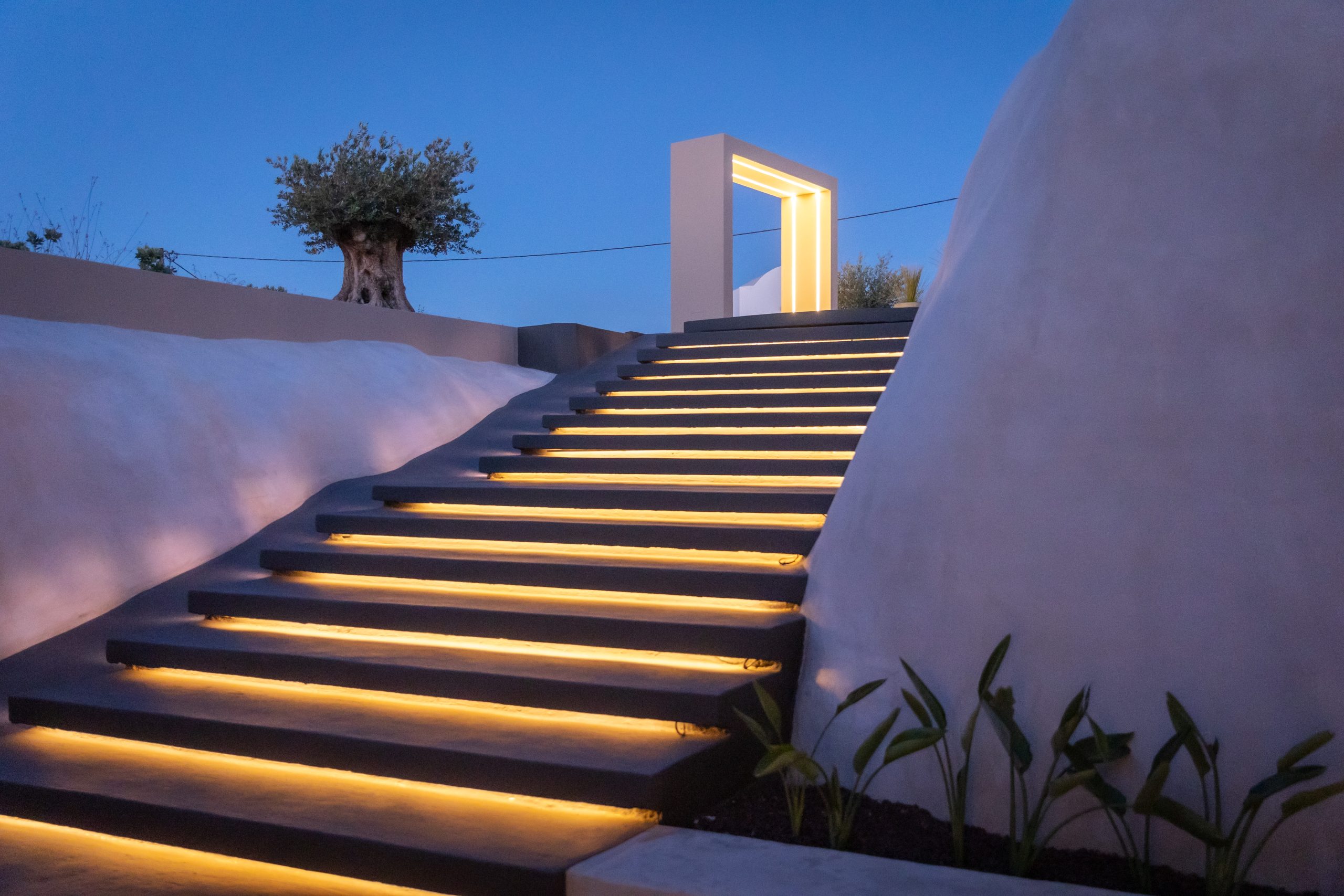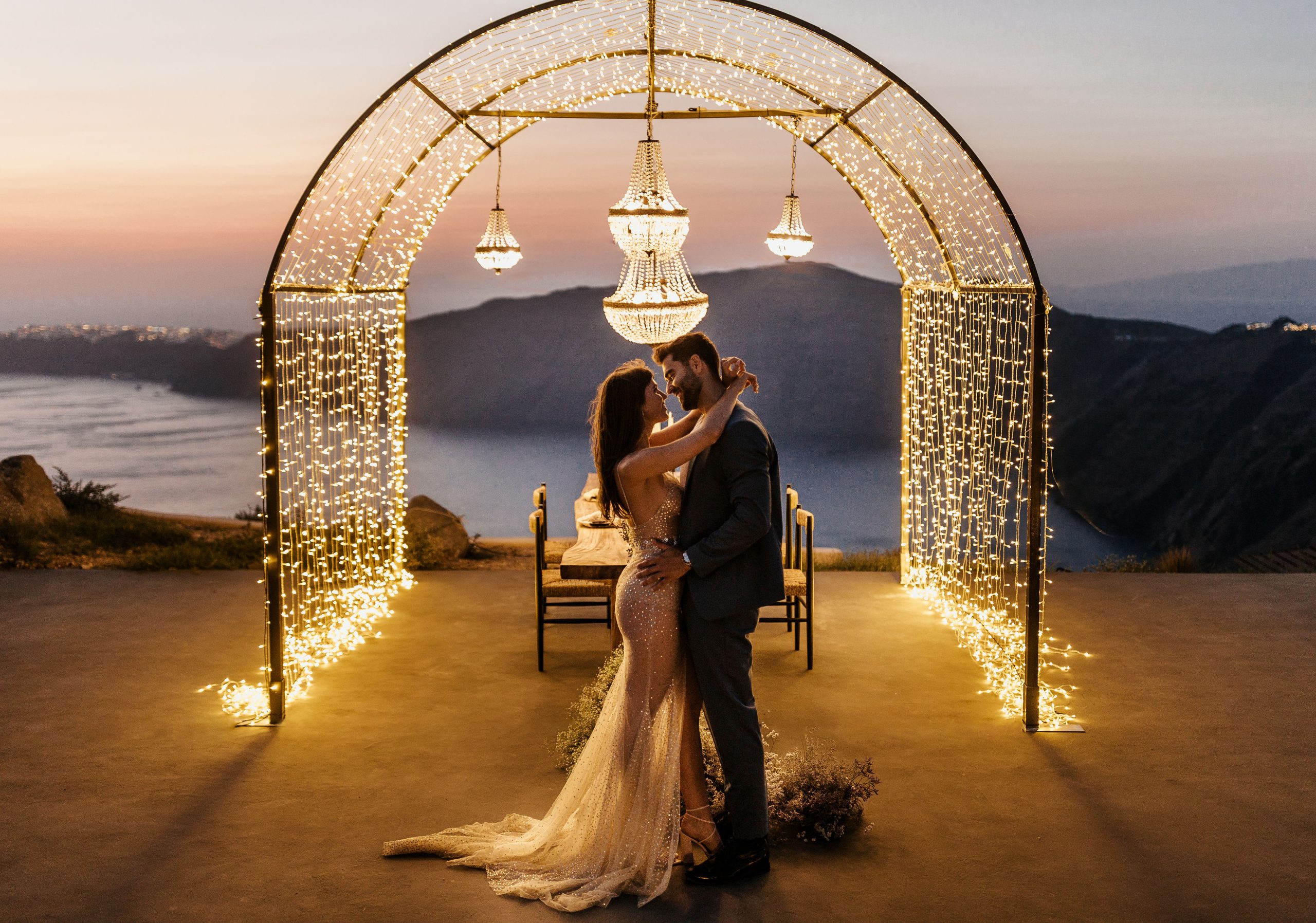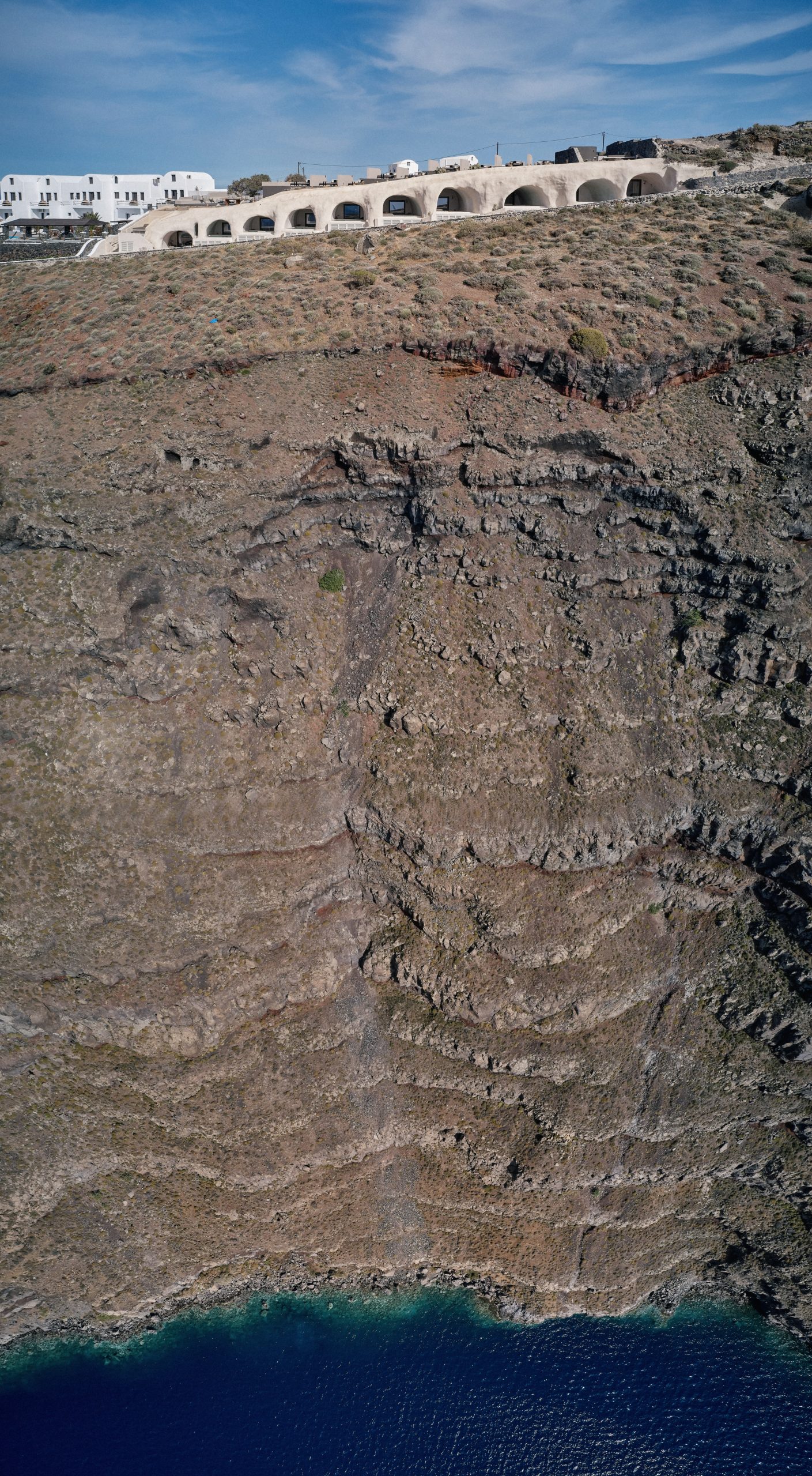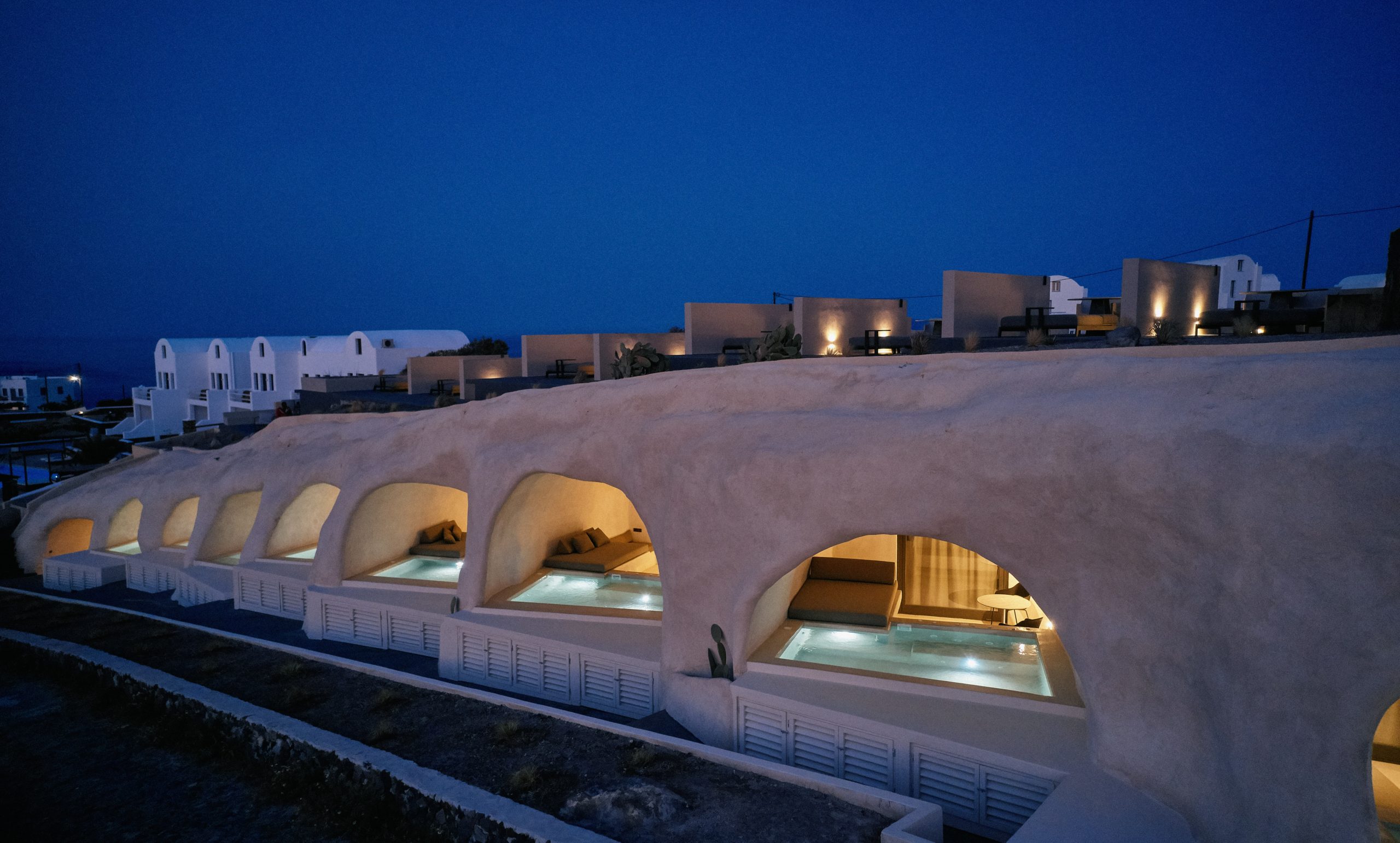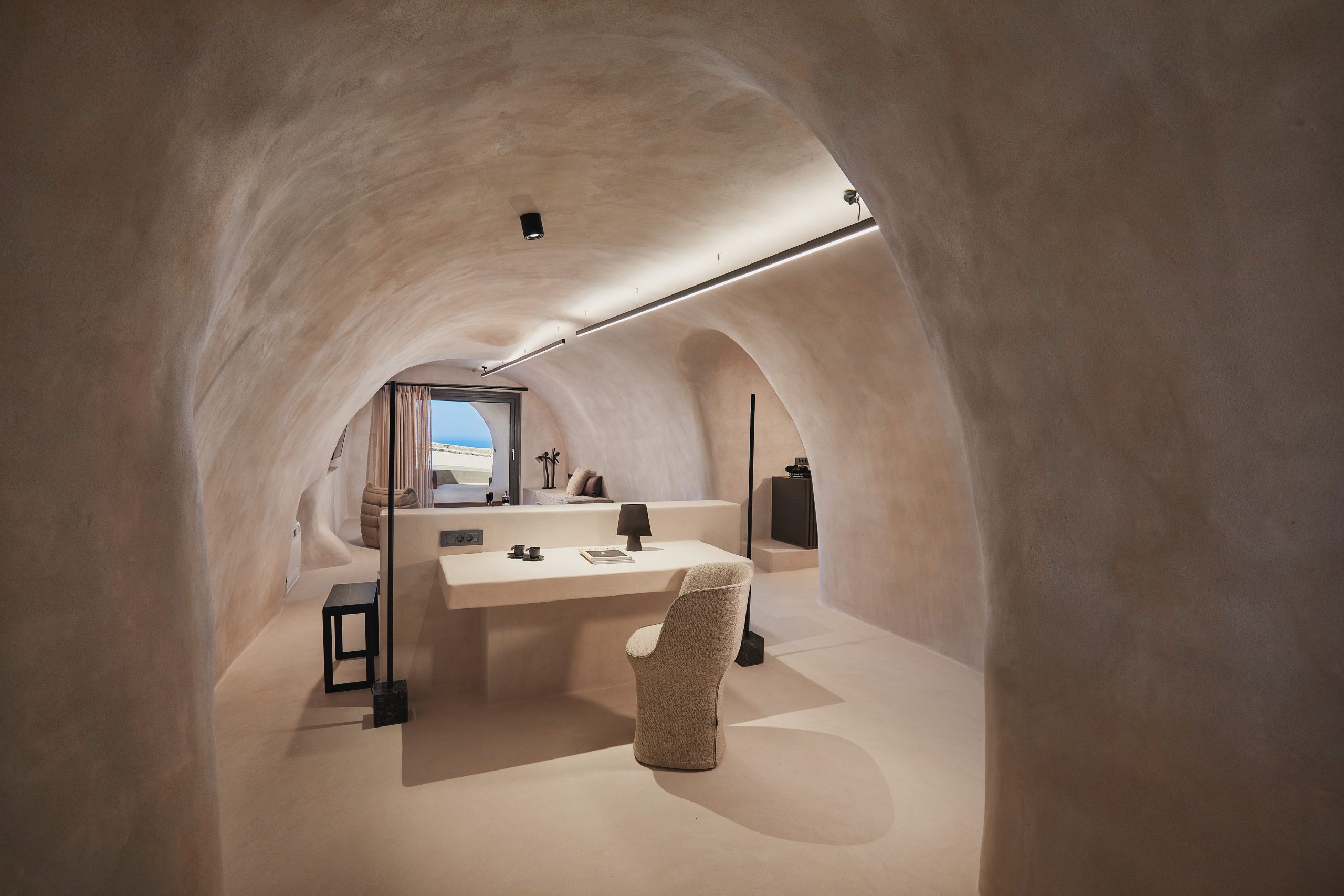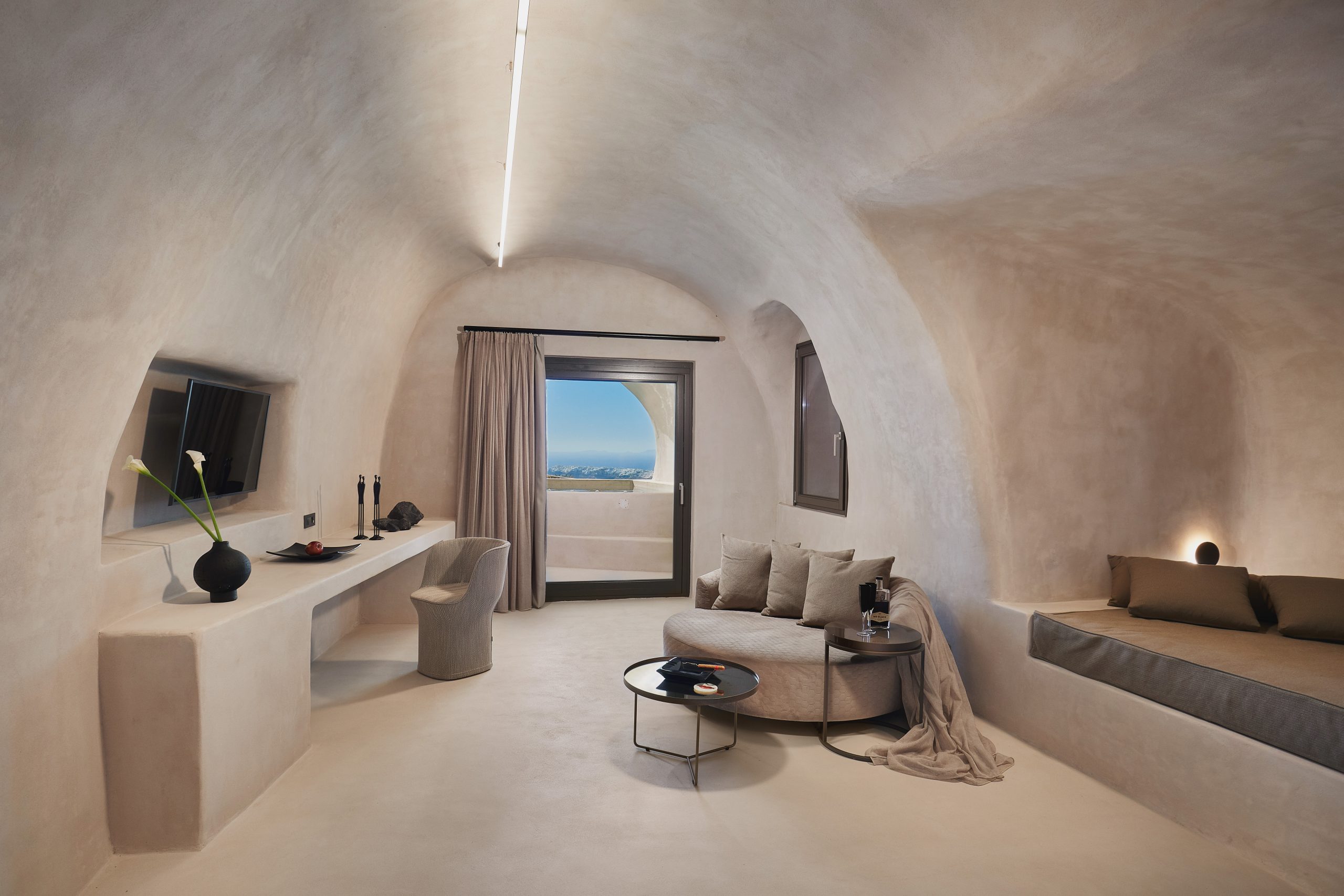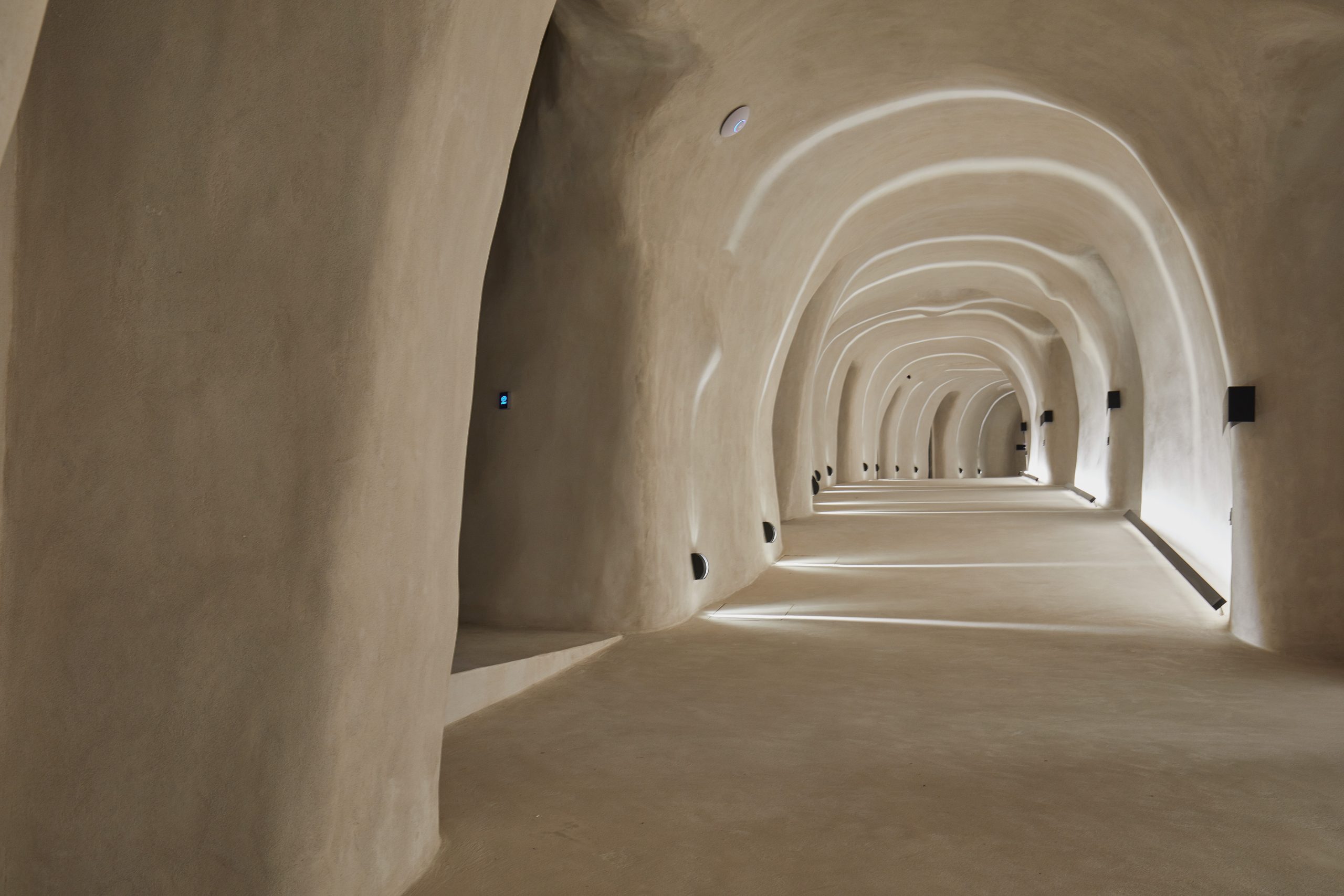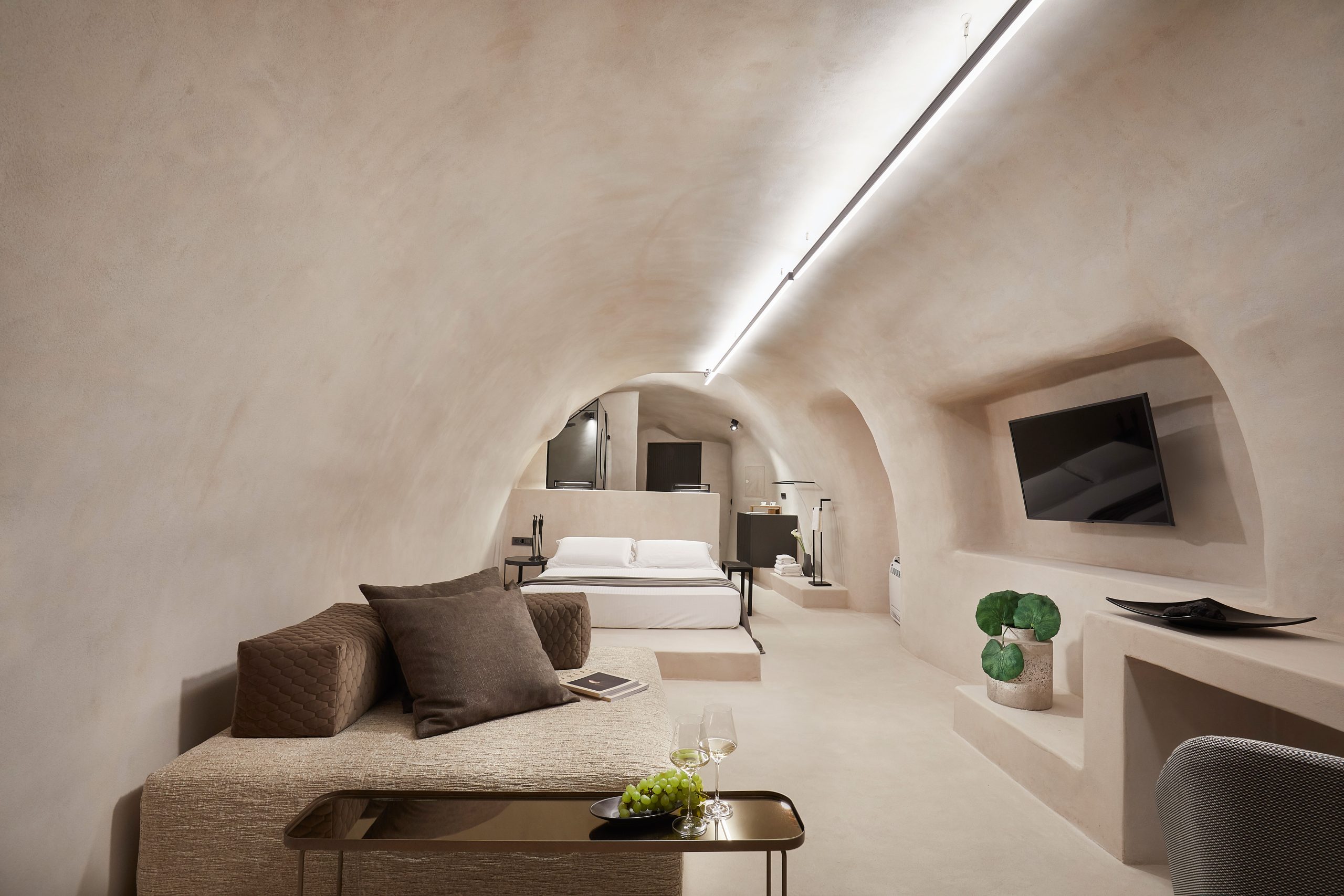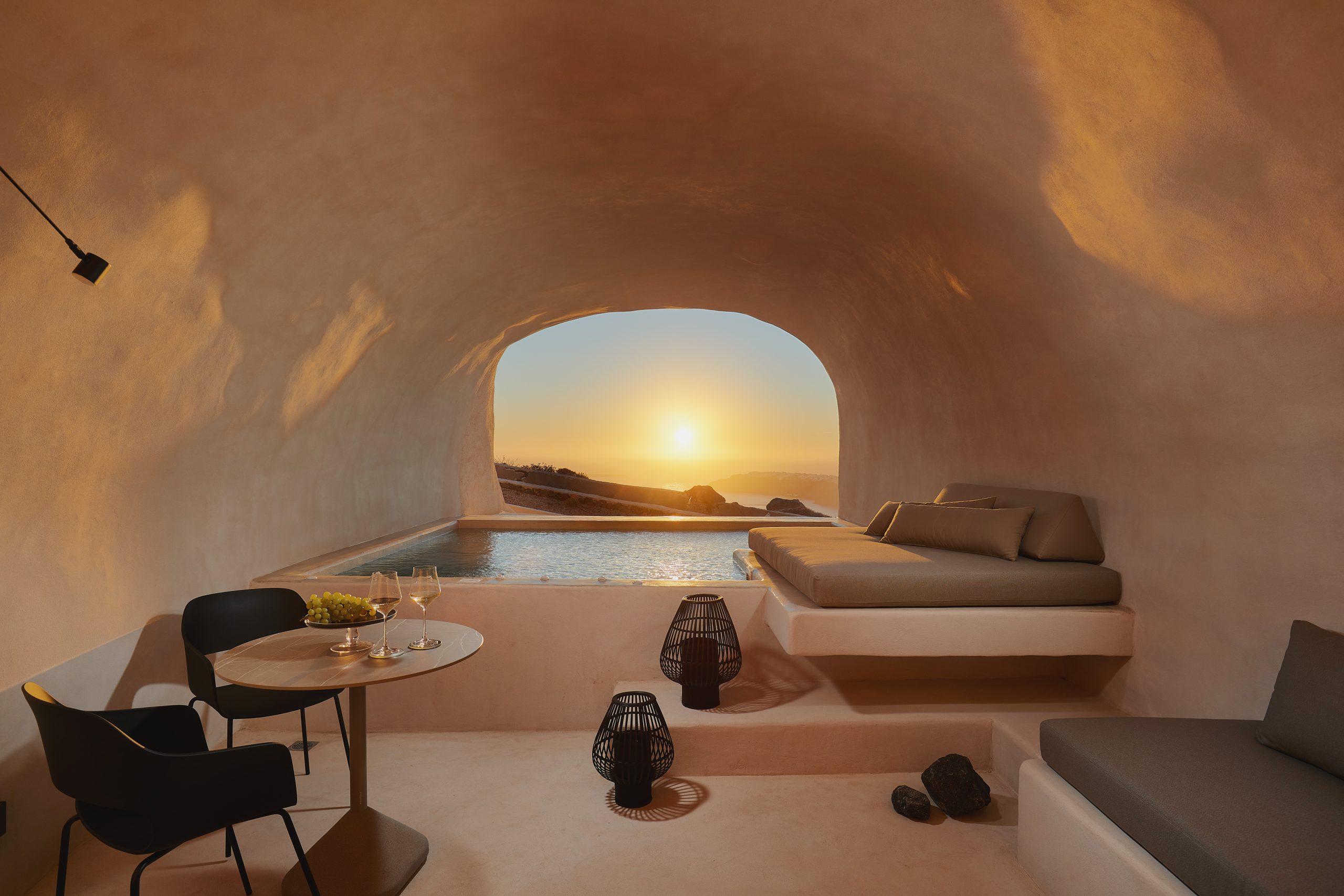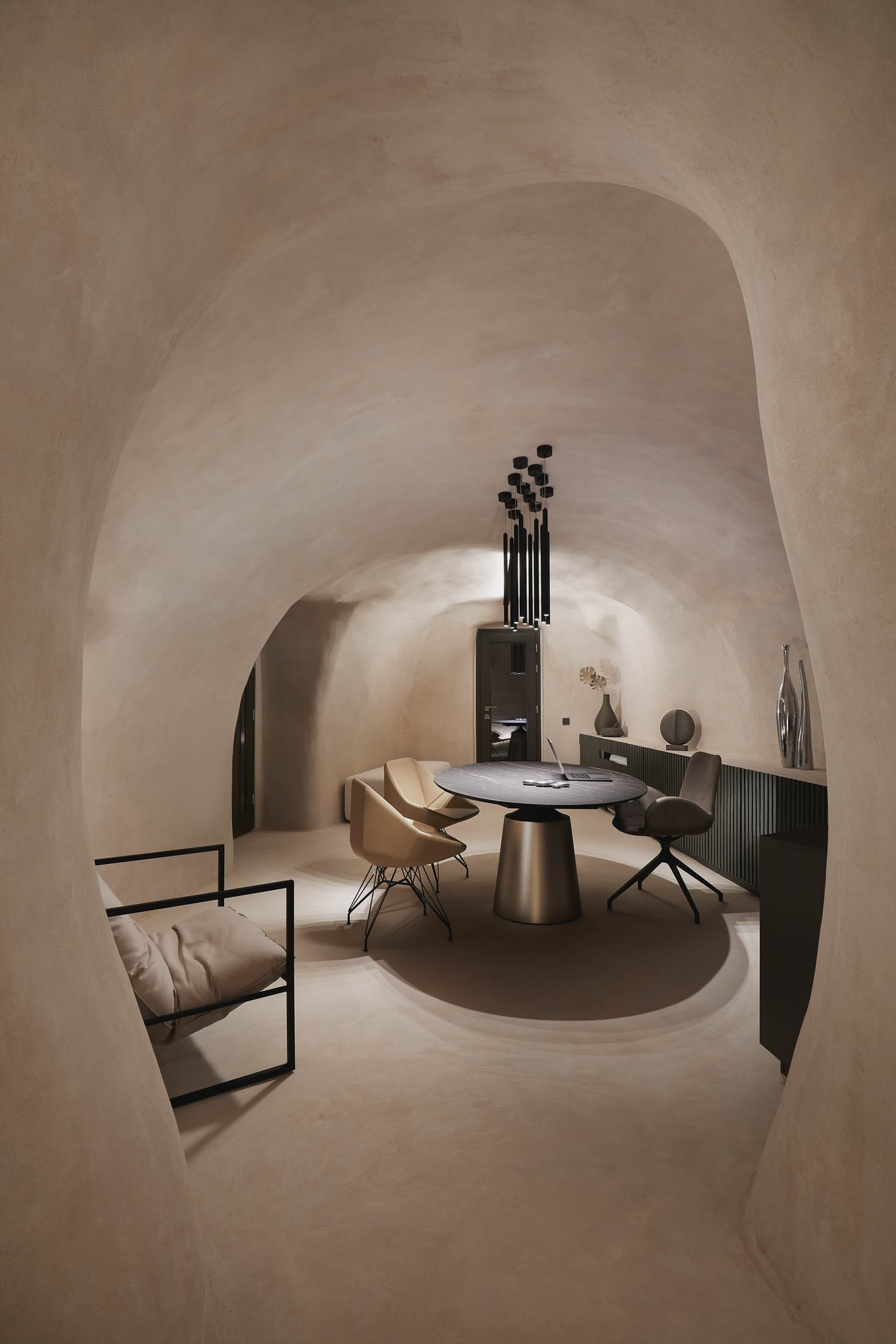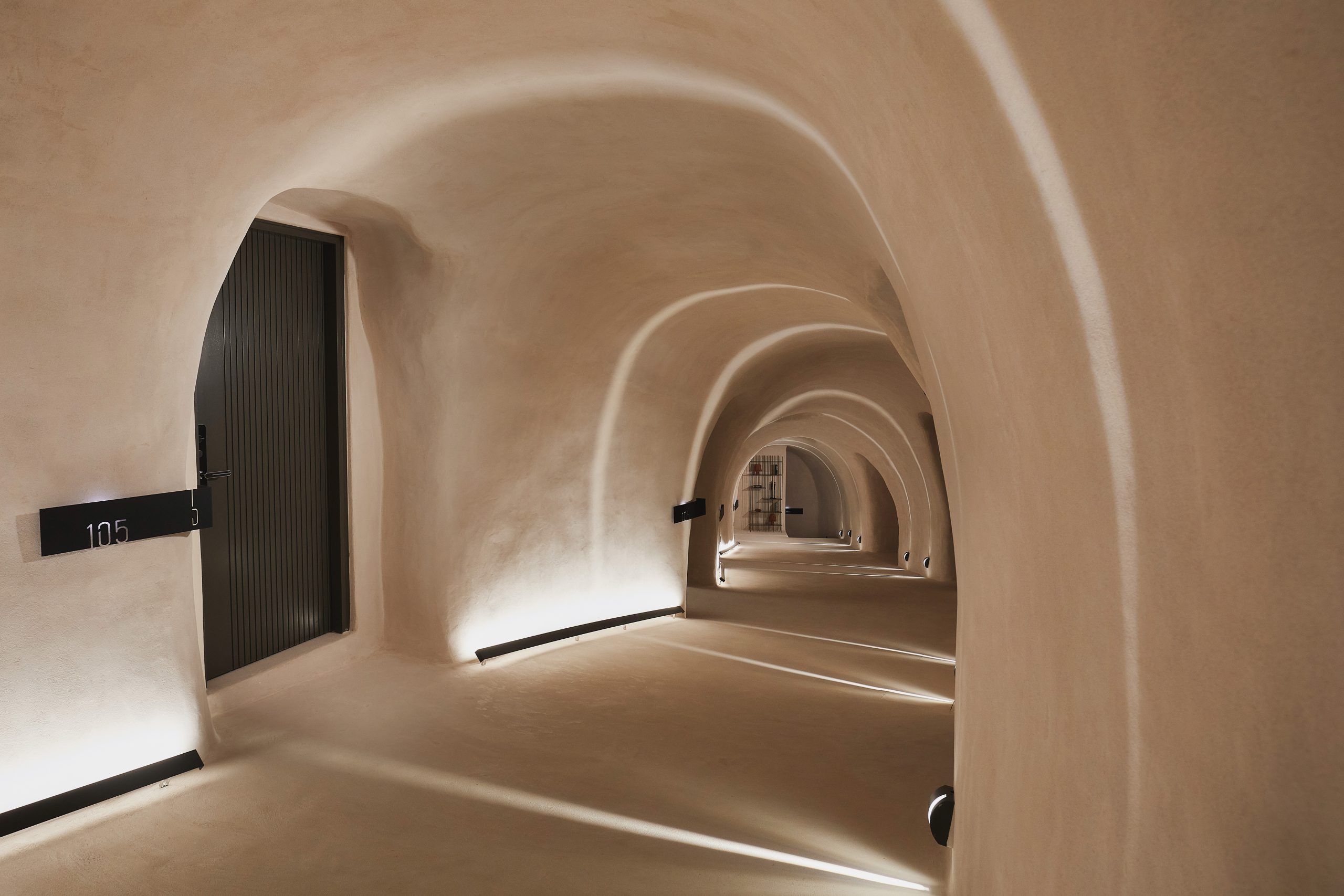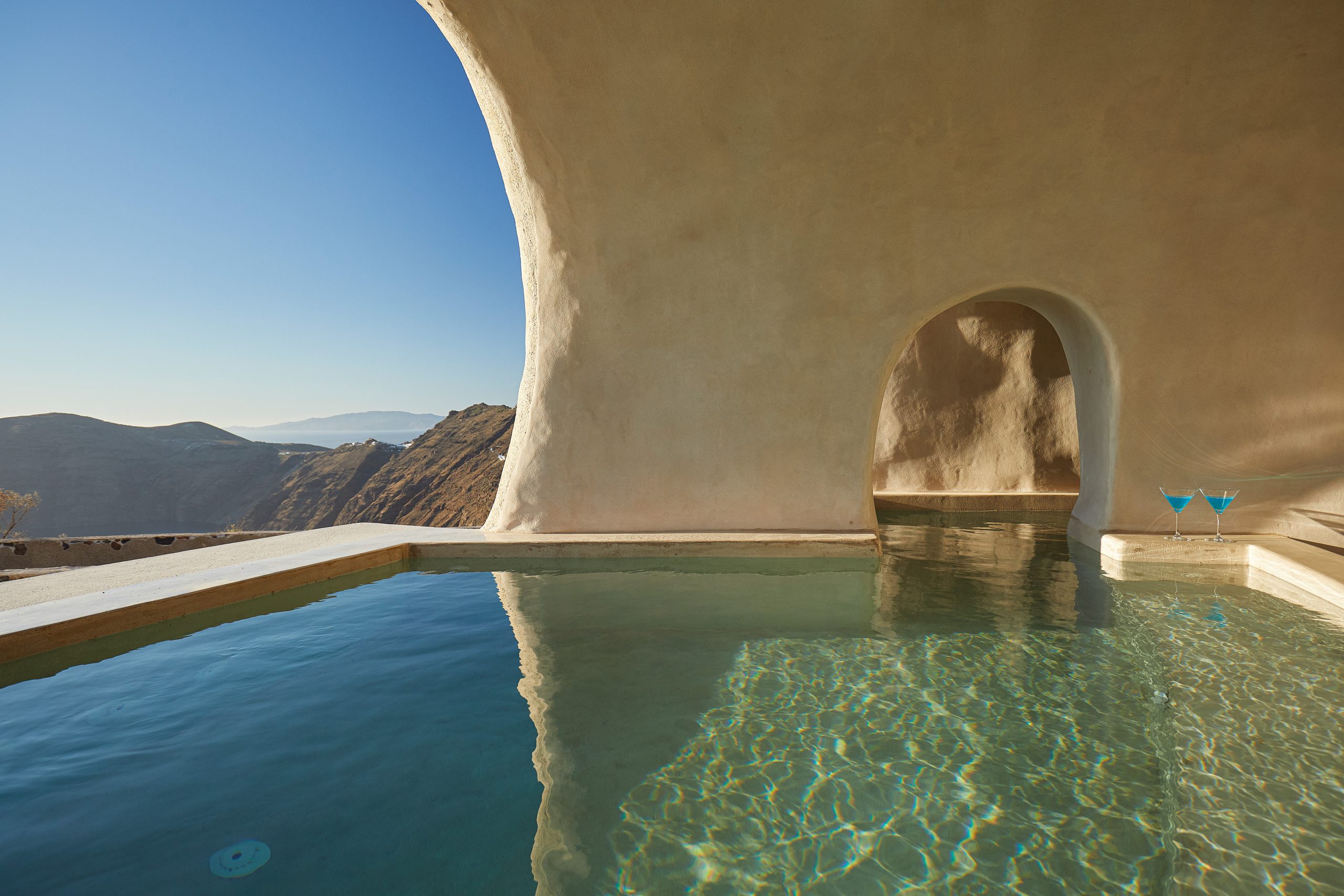 Santorini, Greece
Divine Cave Experience
Email ENQUIRY
Santorini, Greece
Divine Cave Experience
Santorini, Greece
Divine Cave Experience
A whimsical Adults Only Cave resort in the picturesque town of Imerovigli, sculpted into the rocks of Santorini's magical caldera.
A cocooning sanctuary made up of underground caves that were specially structured and designed to create a haven of serenity and calm with awe-inspiring views to caldera and the gorgeous village of Oia.
The amazing views are complimented by the unique sense of cave style accomodation, the unparalleled luxury and sophistication and bespoke service and treatment, coming together to orchestrate the most Divine Cave Experience. An experience clouded by a veil of mystery when facing the hotel gate. Ready to step through the gate? As you follow downwards the stone-built staircase a secret world of luxury begins to unveil. The imposing corridor illuminated with natural light makes you feel as if entering the cave through a burrow that was carved into the rocks to capture the very essence of luxury.
Aiming to offer you an experience of a lifetime, Divine Cave Experience has thought of its offerings down to the last detail. From the private Wellness Cave Area, to the designated Rooftop Sunset Cabanas for every guest to the exquisite flavours and Mediterranean aromas at Ylia Restaurant.
Welcome to the Divine Cave Experience where indulgence is absolute!
Divine Cave Experience
Features & Facilities
SPA
Restaurant
Concierge
Pool Bar
Ocean Views