NG Phaselis Bay – already attracting attention due to its unique nature and unparalleled location in Göynük / Kemer – promises guests even more unforgettable memories in line with its "See, Feel, Love" philosophy.
NG Phaselis Bay takes its place among Turkey's leading privately owned tourism facilities with its special location, private coves, fine sand and green nature.

Aspiring to present guests with a privileged holiday, NG Phaselis Bay provides guest satisfaction standards that are uncompromisingly high, with superior service and quality at the forefront...

Attracting attention with a design that seamlessly blends with the surrounding nature, NG Phaselis Bay hosts guests in a special location as well as a facility with a range of comfort areas. The facility has already ranked among Turkey's most prestigious hotels with upscale à la carte restaurants, the chic Aliva SPA, and a bright kids club with experienced instructors, as well as an Aquapark offering unlimited entertainment.
Features & Facilities
All Inclusive
Beach Side
Spa
Restaurant
Kids Club
Ocean Views
Beach Front Villas
Suites
Breakfast
Private Beach
Pools
Meetings & Events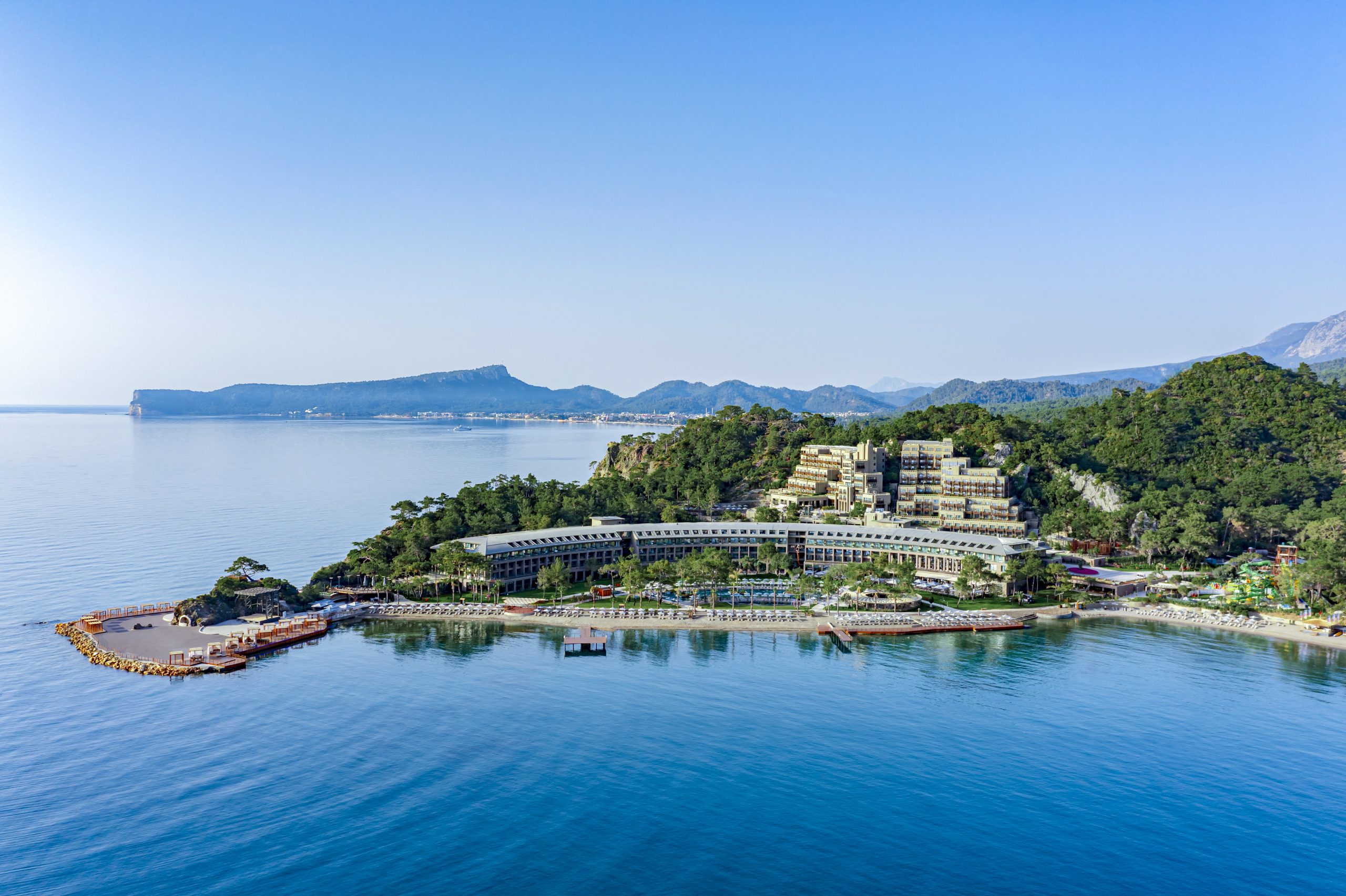 NG Phaselis Bay is the new destination for a privileged holiday in Kemer, Antalya where you are always special.
NG Phaselis Bay is in perfect harmony with the fascinating atmosphere of nature with its open spaces dominated by pine trees, hidden pools located among the trees and doors opening to landscapes where green meets blue. Embracing nature with its design, NG Phaselis Bay invites its guests to be a part of nature with the slogan "See, Feel, Love".

You can start every new day with the smell of the sea and the fresh forest air in NG Phaselis Bay, which is the perfect combination of magnificent air, fascinating bays, fine sand and lush forest. You will feel much more special with the privileges that will increase your quality of life without compromising your daily habits such as sports and healthy nutrition that indicate your living standards