JUMEIRAH CELEBRATES SUCCESS AT THE WORLD LUXURY HOTEL AWARDS
Jumeirah Hotels in the Maldives and Kuwait scoop several awards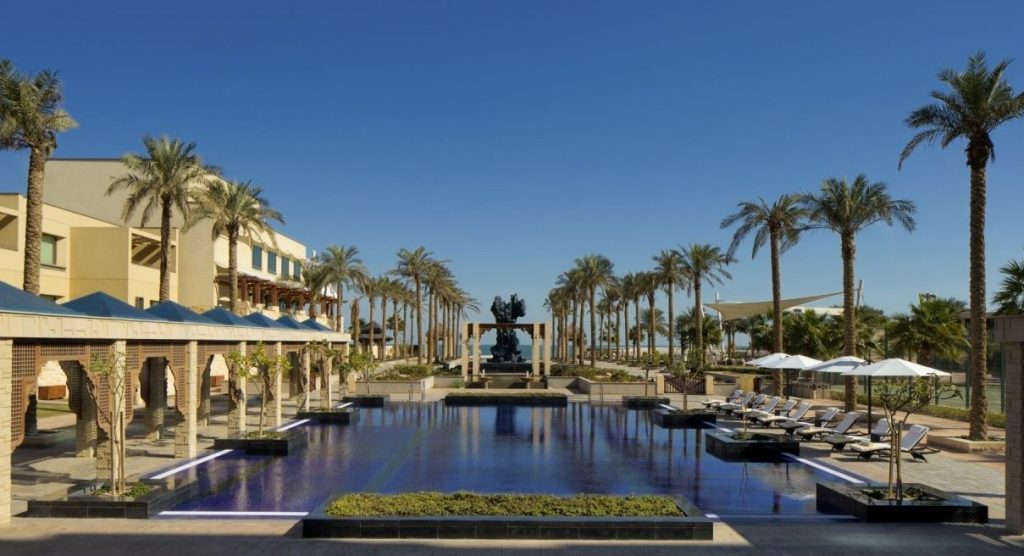 Dubai, 10, December 2017: Jumeirah Vittaveli in the Maldives has been named Global Hotel of the Year and Jumeirah Messilah Beach Hotel and Spa in Kuwait was named Luxury Business Hotel of the Year at the World Luxury Hotel Awards 2017 held in Switzerland.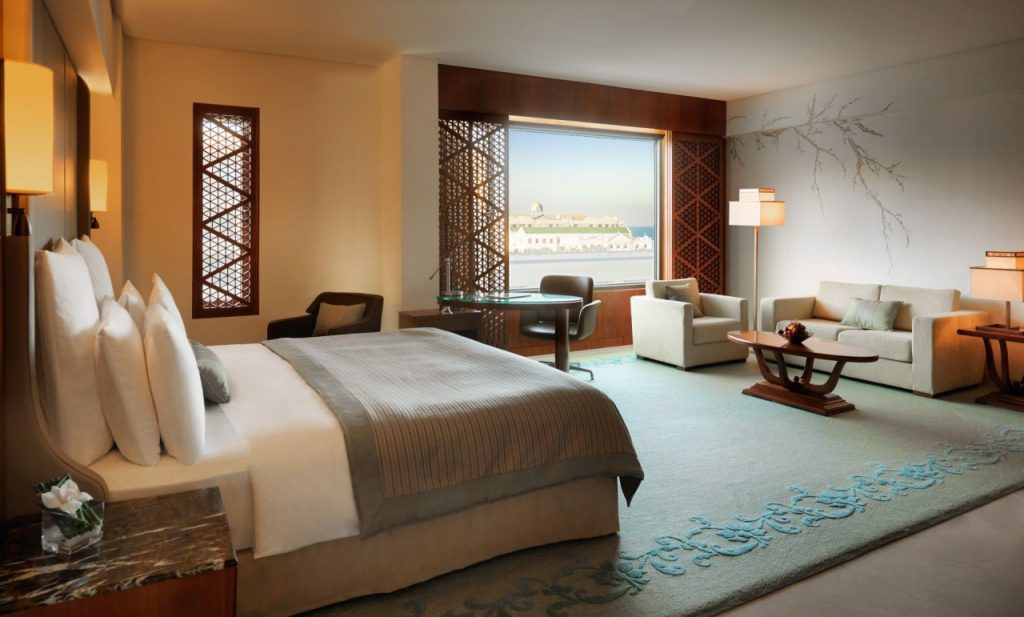 Jumeirah Vittaveli was also named global winner for Best Luxury Island Resort and continent winner for Best Luxury Family Beach Resort. The Royal Residence at Jumeirah Vittaveli was named continent winner for Best Luxury Beachfront Villa, Best Luxury Hideaway Villa and Best Luxury Private Villa – an incredible overall result for Jumeirah Vittaveli.
Jumeirah Messilah Beach Hotel and Spa also took home awards for LuxuryEco/Green Hotel and Luxury Beach Resort. The hotel was named  Luxury Destination Spa and Luxury Wellness Spaat the World Luxury Spa Awards 2017.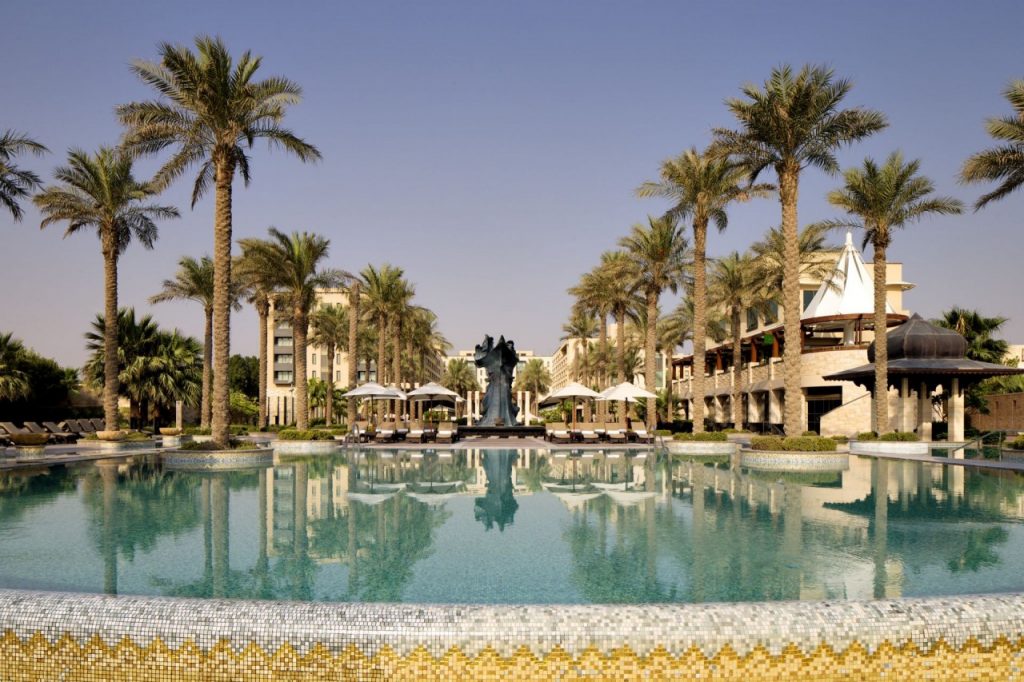 Jumeirah Vittaveli's General Manager, Mr Amit Majumder, received the awards at a grand event held in St Moritz, Switzerland. "I'm overwhelmed by the awards we received tonight. I can only say a very big Thank You to my team who has worked so hard to get us where we are today. And to our guests who continue to show their love for our little piece of paradise by returning regularly. We will continue to surprise you and strive to be worthy of this immense recognition. Being named Global Hotel of the Year 2017 in a fierce competitive field truly is the epitome of our recognitions this year."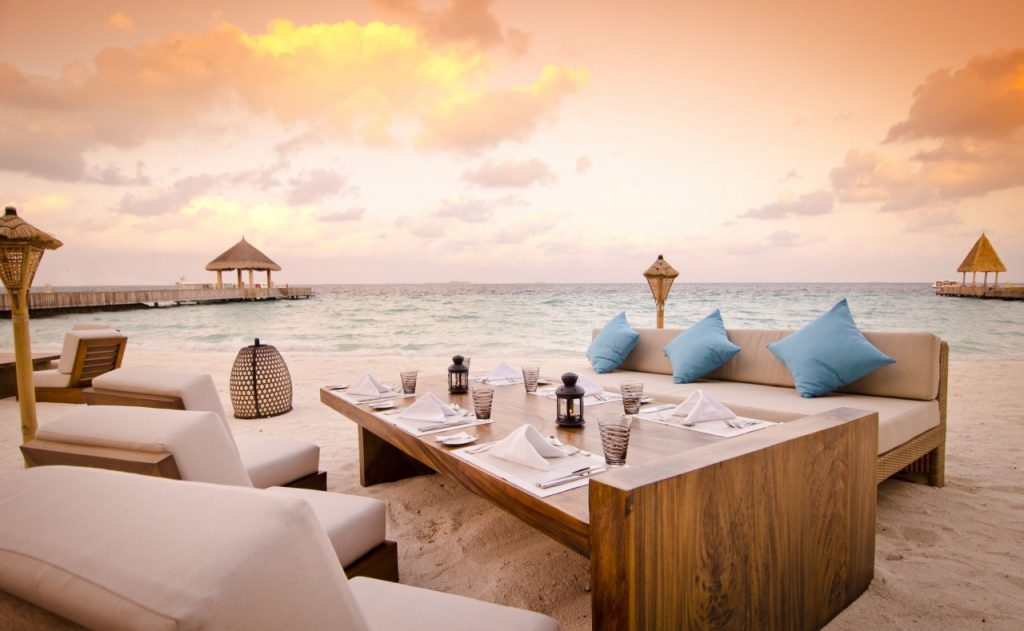 General Manager, Jumeirah Messilah Beach Hotel and Spa, Savino Leone, said: "We are deeply touched and proud to receive worldwide recognition for our continuous efforts in luxury hospitality in Kuwait. This coveted award is another testament to our brand promise of delivering exceptional guest experiences. It has been a great and successful year and we only hope to elevate our benchmarks of excellence in services in the years to come."
Setting the basis for service industry standards around the globe, the World Luxury Hotel Awards provides true recognition to luxury hotels and resorts in their relevant categories during its annual voting phase. Over 300,000 votes were tallied this year from travellers and guests of these luxury establishments during the voting phase. Properties from over 120 countries competed in the 2017 awards and it is truly an honour to be one of the selected nominees and winners.
About Jumeirah Group:
Jumeirah Group, the global luxury hotel company and a member of Dubai Holding, operates a world-class portfolio of hotels and resorts including the flagship Burj Al Arab Jumeirah. Jumeirah Hotels & Resorts manages properties in Dubai and Abu Dhabi, UAE, and Kuwait in the Middle East; Frankfurt, Istanbul, London and Mallorca (Spain) in Europe; the Maldives and Shanghai in Asia. Jumeirah Group also runs the luxury serviced residences brand Jumeirah LivingTM with properties in London and Dubai; the wellness brand TaliseTM; Jumeirah Restaurant Group DubaiTM; Wild Wadi WaterparkTM; The Emirates Academy of Hospitality ManagementTM; Jumeirah SiriusTM, its global loyalty programme; and isme by Jumeirah™ an app based rewards programme in the UAE. Future openings include luxury hotels in the UAE, Bahrain, Indonesia, China, Oman, Jordan, Malaysia and the Kingdom of Saudi Arabia. www.jumeirah.com