Power Relax at Powerscourt Hotel…
Warm smiles, a friendly welcome, seamless check-in and a jaw dropping lobby; these are the first impressions you will have of Powerscourt Hotel when you arrive.
Located a mere 30 minutes outside of Dublin in the beautiful countryside village of Enniskerry, this hotel not only boasts and incredibly impressive exterior – quite like something out of a fairytale wedding – but the interior itself is stunning. You can't help but be drawn to the large front-facing windows past The Sugar Loaf Lounge that look over the extensive garden and fountain just ahead of you as you enter the reception area. Beautiful lighting compliments the elegant design of this open and magnificent space.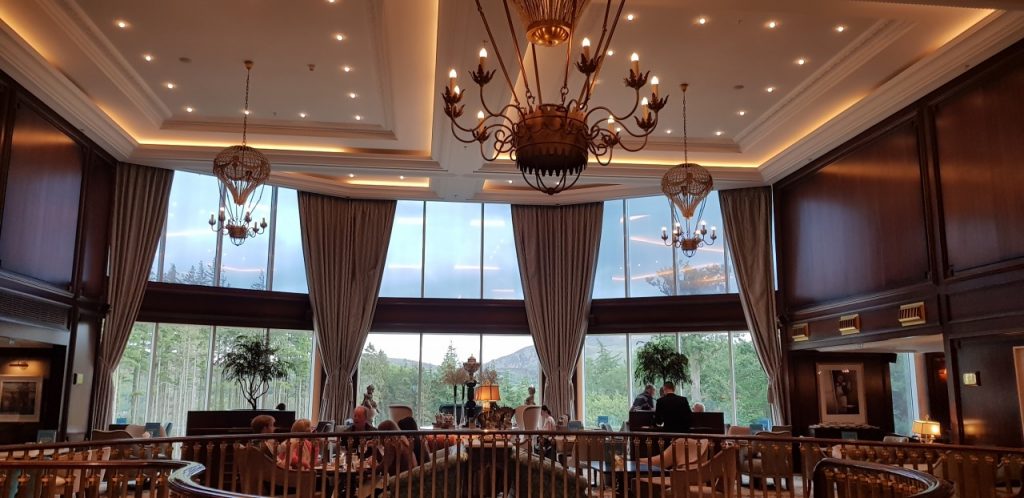 We were treated to a suite on the 5th floor, overlooking the wide spread forest and gardens with Sugar Loaf Mountain peaking in the distance. The rooms are spacious, well laid out and provide more than enough space for two people to comfortably move around and get on with their own business. I especially loved the bathroom, the TV in the mirror was a surprising find and lazing around in the large tub for an hour watching a movie was just what the doctor ordered after a 4 hour drive and a morning of hard work.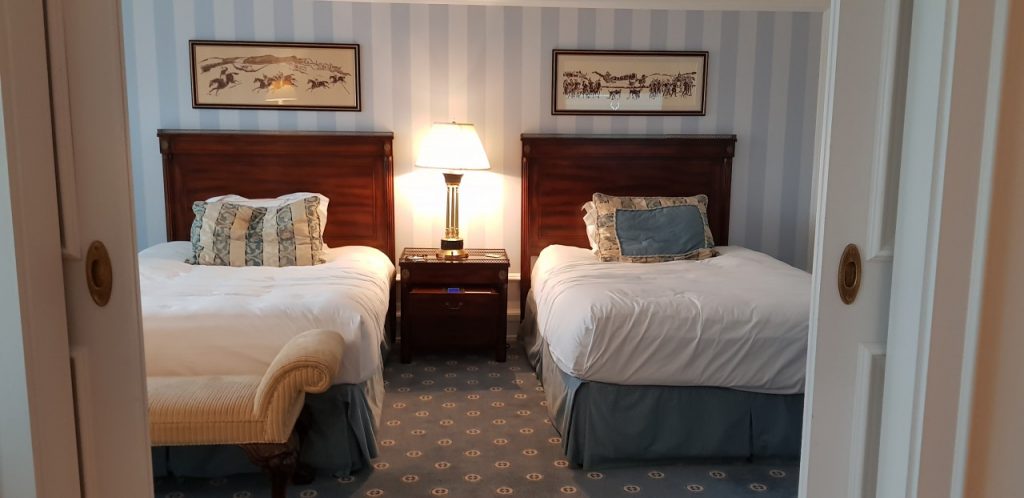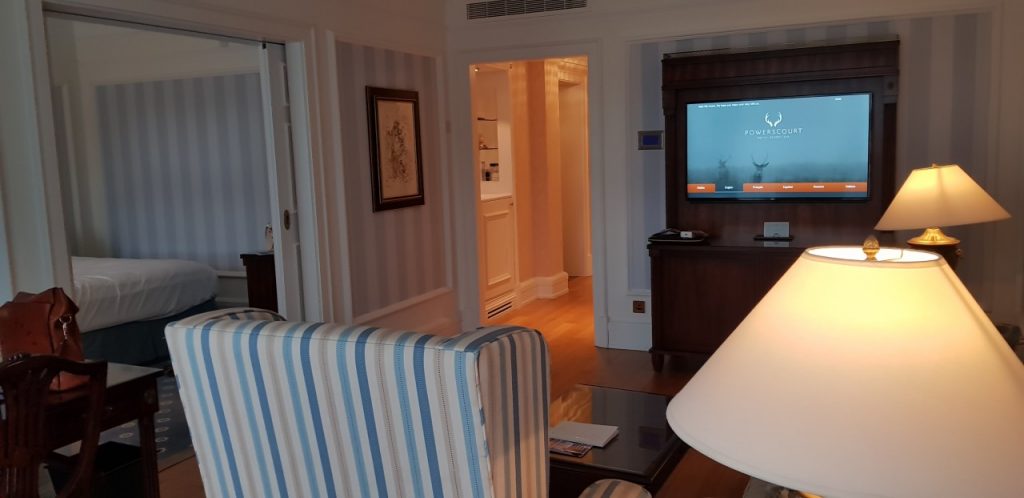 There are three dining options in the hotel, apart from in-room service, a favourite for us which was McGill's, a charming Irish pub located below the reception level of the hotel. Guinness on tap, professional and service driven staff, delicious pub-style food and a friendly and cheery environment all add to the charm and warmly lit ambiance of the restaurant. Breakfast is served in Sika Restaurant, and we would strongly suggest, weather permitting, that you make use of the outside terrace area to dine. It is a peaceful experience to say the least.
Apart from the above, there is always my favourite part of any hotel to experience…. the spa… oh and what a spa it is. ESPA and Powerscourt have outdone themselves with this space. A highlight of my entire trip was being treated to the 2 hour Powerscourt Signature Ritual, starting with a purifying salt and oil scrub followed by an indulgent massage using a combination of essential oils that you select yourself to your preference. And lastly, a therapeutic scalp massage using Rose Quartz Crystals finishes the experience. After this bliss I was left in the serenity room overlooking the gardens and fountain and given a soothing mango sorbet. Time for a powernap!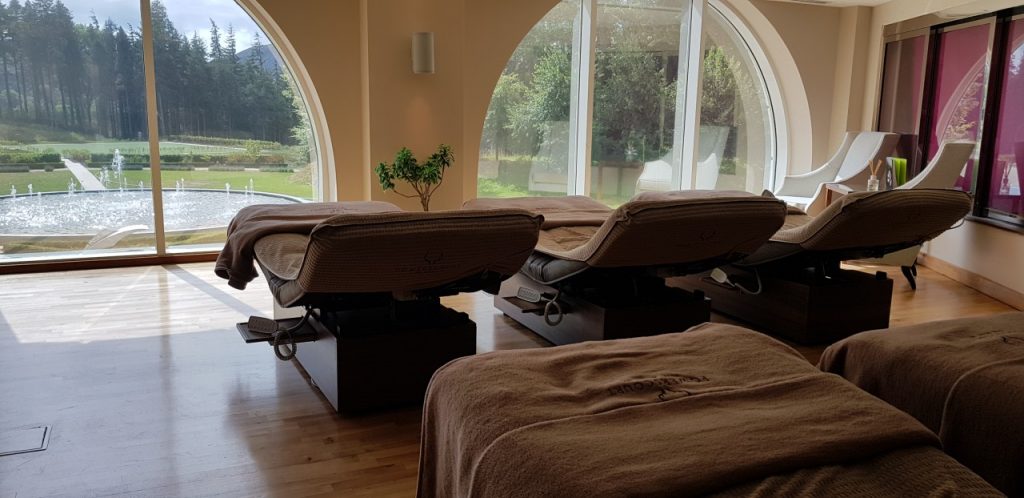 The wet area is sublime. A large indoor lap pool with an adjoining hot tub, a sauna, steam room, plunge pools and conveniently placed showers will keep you relaxing for hours if you are not there for a treatment.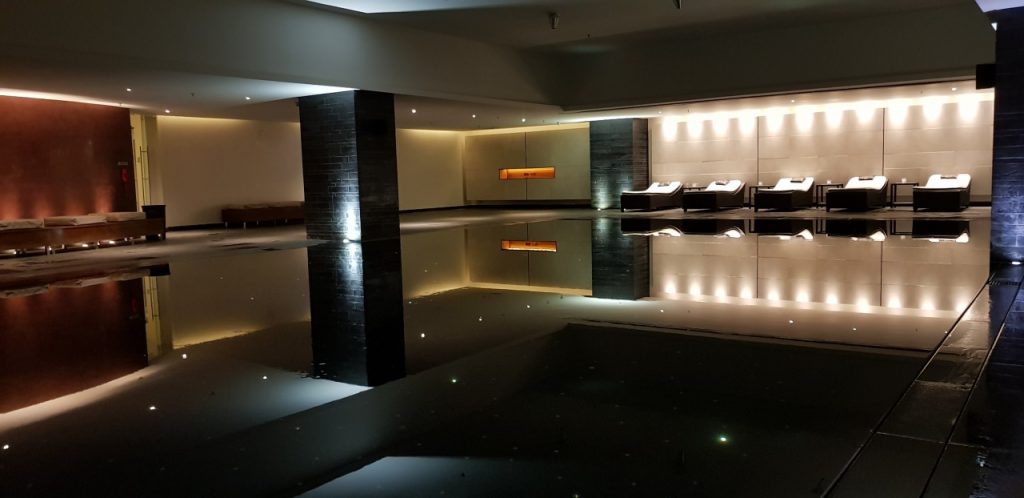 The lunch at the spa is also a delight. Different courses decadently styled in a Bento box in a chic and elegant café style dining area, and as always, served with a smile. It is the perfect way to end a treatment or even time in the wet area.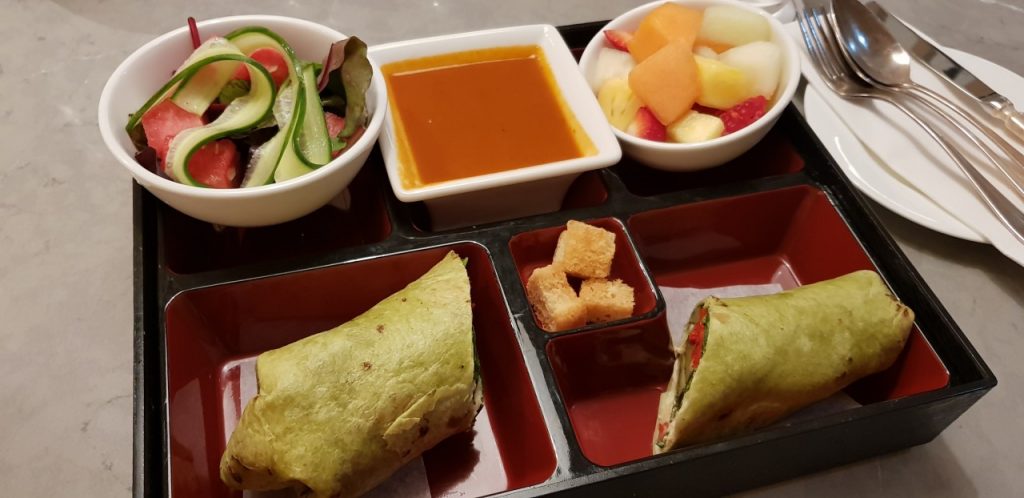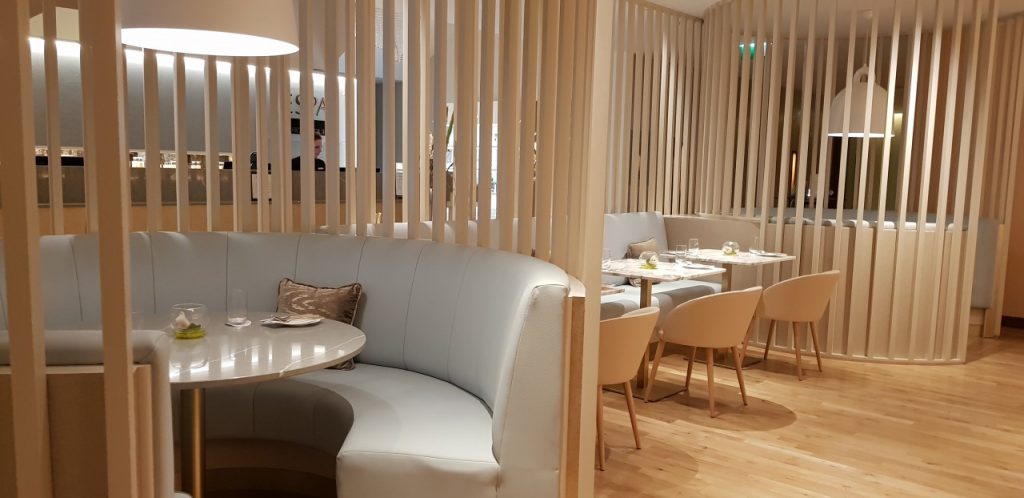 Overall, our stay at this hotel was a pleasure. From the door lady to the housekeeping, start to finish, we knew we were in an establishment that was proud to deliver service excellence from its every corner, and we can only hope to once again experience its beauty.
Reviewed By Joanna Evans -World Luxury Awards Representative
To view more of this beautiful hotel follow the link below