THE WORLD LUXURY HOTEL AWARDS 12TH ANNUAL GALA CEREMONY

10th November 2018, AYANA Resort & Spa, Bali, Indonesia was the venue of the prestigious black-tie event celebrating the 12th anniversary of the World Luxury Hotel Awards. Over 360 guests flew in from around the world to attend the event, which awarded the world's finest hotels for their luxury offerings and exceptional service delivery.
Set across 90-hectares along Jimbaran's golden mile, AYANA Resort and Spa, BALI, is a world-class destination resort. As the property approaches its 22nd birthday this November, the privately-owned resort holds more fame than ever. AYANA is recognized for prolific sunset and ocean views, as well as offering a choice of five-star accommodation and facilities, coupled with the genuinely warm Balinese hospitality that has put AYANA on the map. Over the years, AYANA has received many top-shelf accolades including Luxury Honeymoon Resort Global Winner for the World Luxury Hotel Awards 2017.
Participants from over 100 countries sipped on cocktails after being welcomed on the red carpet. During the cocktail's guests enjoyed Jegog instrumental background music followed by Okokan and Kecak dancing. Jegog is a form of gamelan music indigenous to Bali, played on instruments made from bamboo, and the Kecak Dance is a form of Balinese Hindu dance and music drama that was developed in the 1930s, but that was not all as the guests where welcomed to the gala dinner by the Panyembrama Dance, which is a traditional Balinese welcome dance followed by Gus Teja who is a maestro of the flute.
After Prof. Dr. I Gede Pitana Msc. delivered his keynote speech, the incredibly entertaining Masters of Ceremonies, twins Maria and Elizabeth Rahajeng, who are TV hosts for E! News Asia guided the audience through a dazzling awards ceremony where awards were presented to luxury hotels and resorts in over 100 categories on a Country, Regional, Continent and Global basis. Special congratulations go to the inspirational Gaia Retreat & Spa, who received the 2018 Global Hotel of the Year Award. Founded in 2005, Gregg Cave, Ruth Kalnin, Olivia Newton-John and Warwick Evans, affectionately known as G.R.O.W, set out as a close-knit team to realise a shared dream, offering the highest of standards and service excellence, true to the World Luxury Hotel Awards overall winner criteria. Gregg Cave, Co-Owner and General Manager of Gaia Retreat & Spa proudly collected the award on stage.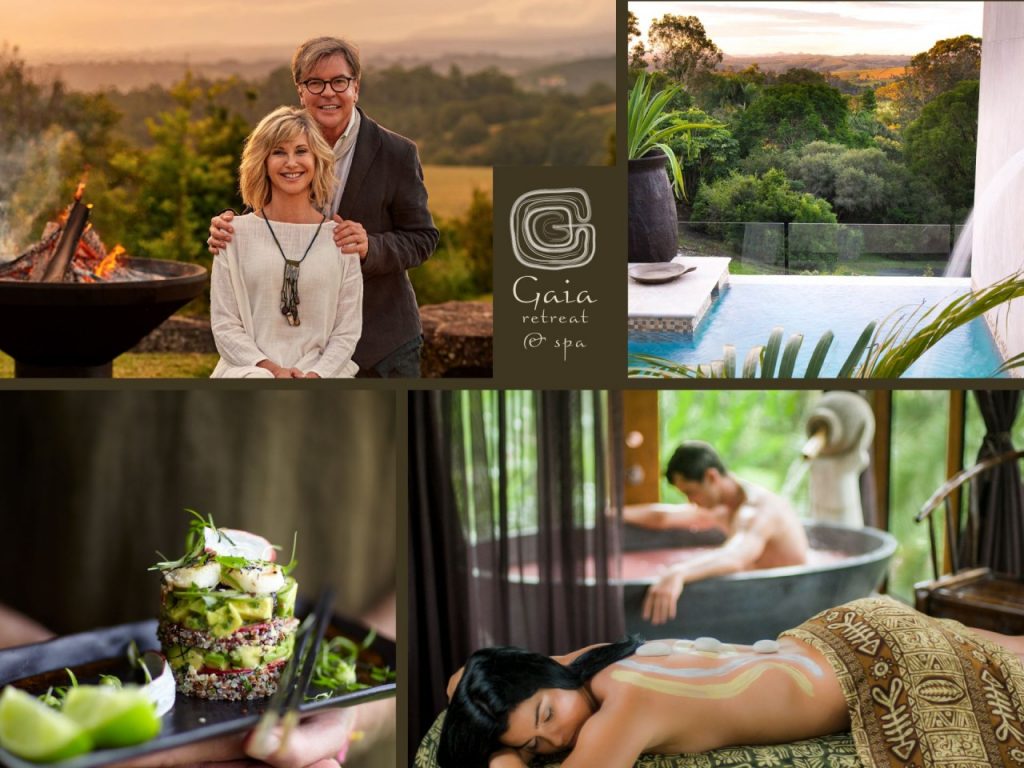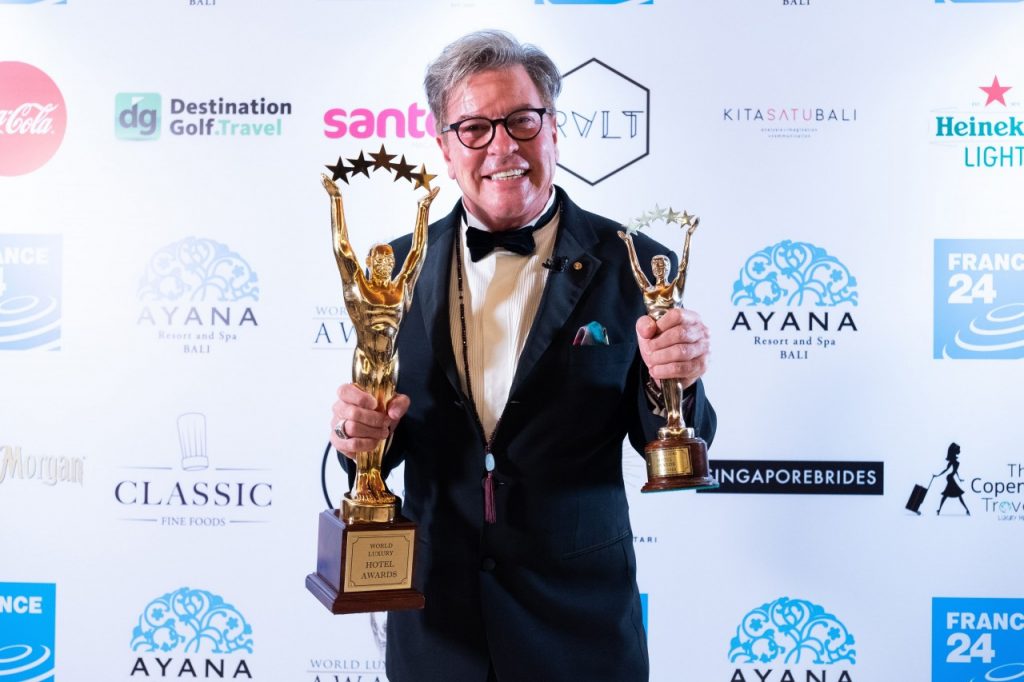 The prestigious Chairman's Award is the decision of the Owner and CEO of World Luxury Hotel Awards, Brandon Lourens. This year Imrhim Inad, Director of Sales, attended the ceremony and was privileged enough to collect the award on behalf of the Velaa Private Island Resort in Maldives. This boutique private hideaway can only be described as "beyond luxury".
Further Global awards went to Vacala Bay Resort in Fiji who received both Luxury Contemporary Villa and Eco/Green Villa Award; Lamaraz Arts Hotel in Algeria received the Luxury New Hotel Award; Valamar All you can Holiday in Croatia received Luxury Hotel Group Award; Tintswalo Atlantic in South Africa received Luxury Beach Lodge Award and Okinawa Spa Resort EXES in Japan received Luxury Honeymoon Hotel Award just to mention a few.
The much sort after World Luxury Hotel Awards trophy was presented to winners on stage. Thereafter, the proud winners were given an opportunity for one-on-one personalised video interviews to speak about their achievement with the media.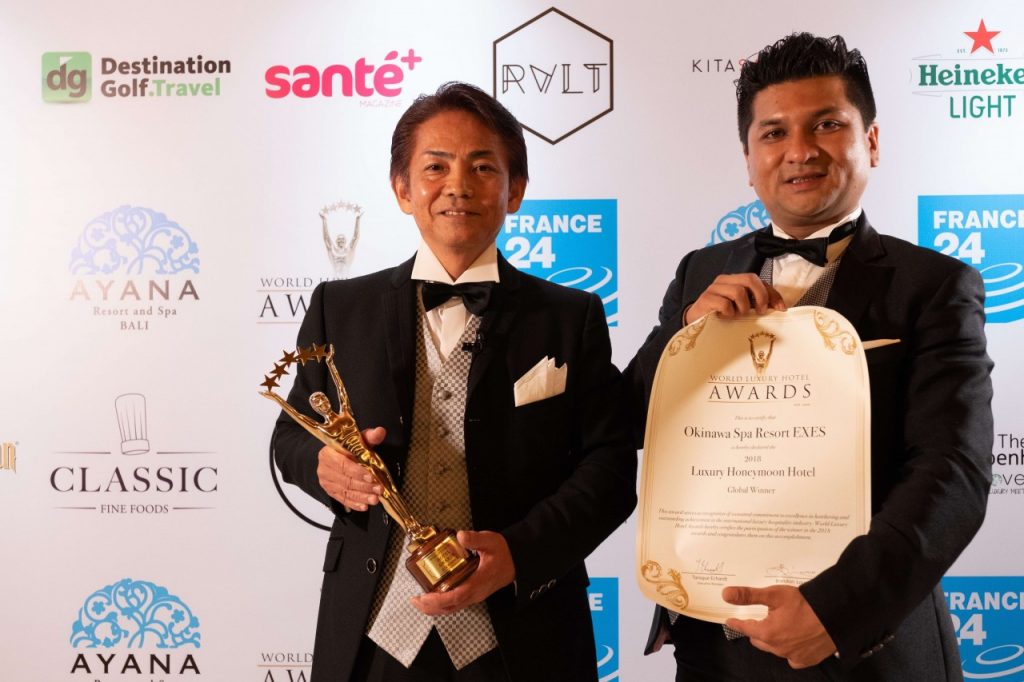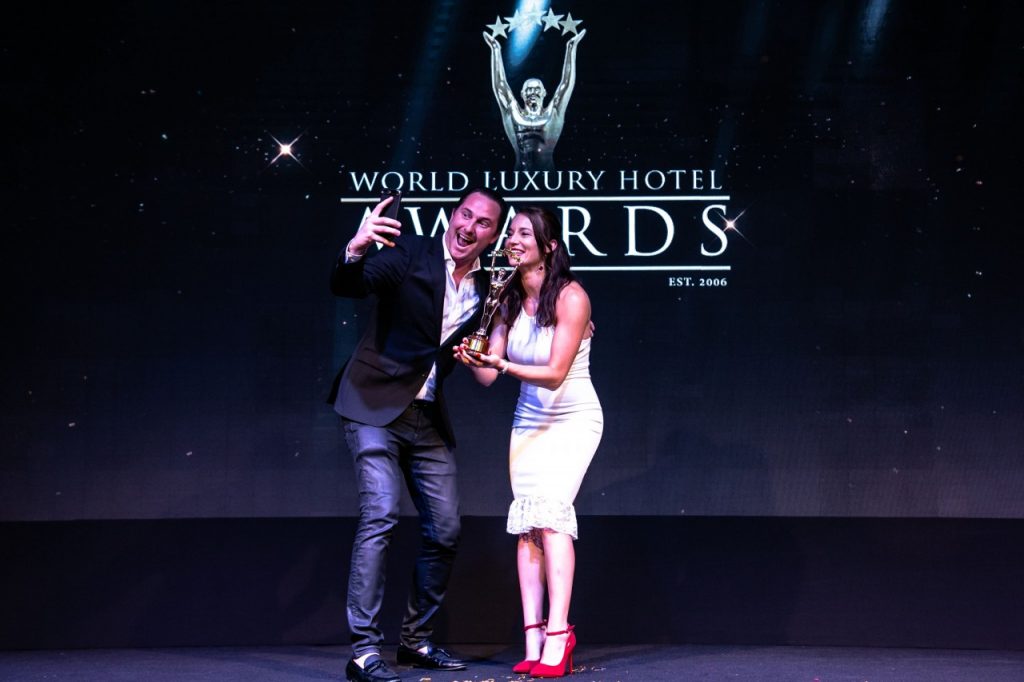 There was not a dull moment as the diners were spoiled by AYANA Resorts Executive Chef, Patrick Callarec and his team, who wowed guests with Balinese inspired 6-course meal. The food was elegantly plated and paired with the finest of wines supplied by Bali Indah and Sababay. The room was in awe as the incredibly plated food was served all at once to the entire ballroom. The fact that the food was on par with any fine dining restaurant made it even more impressive.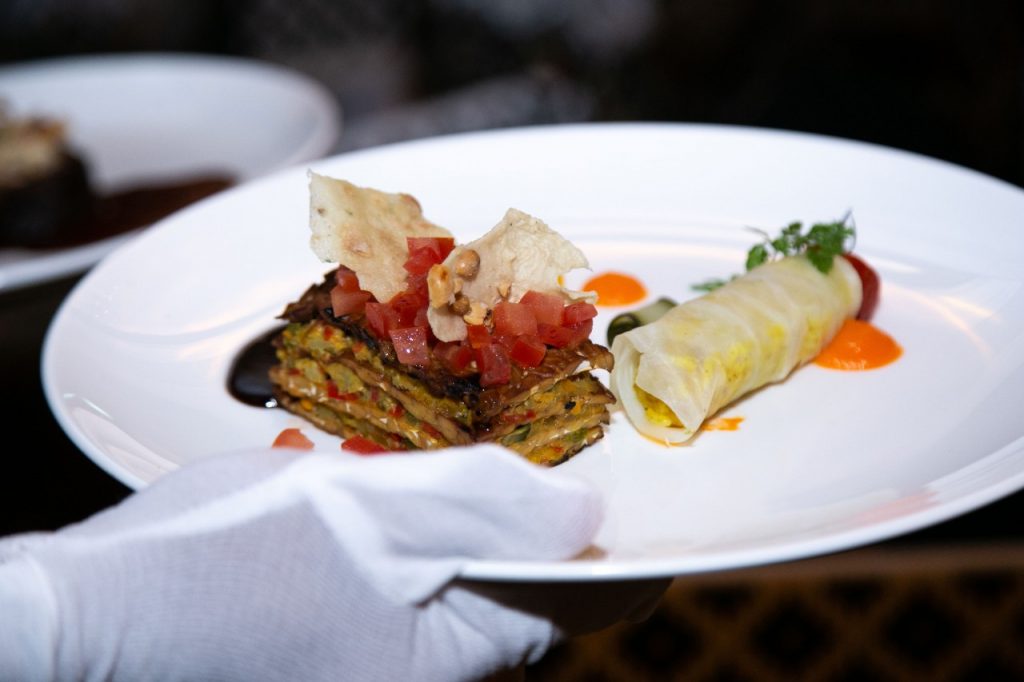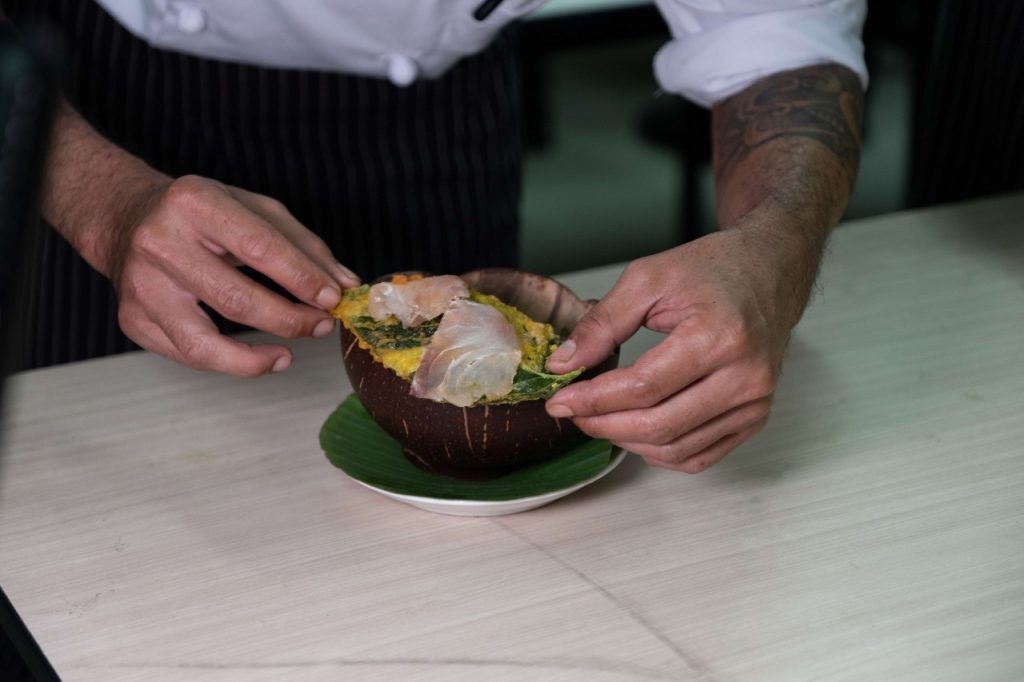 UNIQUE Rooftop Bar & Restaurant was the venue for the after party where guests danced to the sounds of Martin Denev, the resident DJ from Rock Bar and were entertained by Sasha on vocals.
"We congratulate all our winners for the 2018 Award Year, who through their tireless efforts and endless passion to elevate their guests experience, have received this honour tonight. True luxury is not easily attained, it takes a team of highly efficient and dedicated staff willing to go the extra mile and stop at nothing to ensure that every guest feels cared for and no challenged not solved. This is the definition of luxury, this is what makes the winners shine at the World Luxury Hotel Awards event". Says, Michael Hunter-Smith, Group Marketing Director for the World Luxury Hotel Awards.
[wds id="15″]
"The 2019 World Luxury Hotel Awards will take place on Saturday, 12th October 2019 at Arctic Circle, Finland. The event will be hosted by Arctic TreeHouse Hotel and the gala venue SantaPark is an ideal location just before Christmas in the home town of Santa Claus. The magical Finnish Lapland is a bucket list experience and attendees can look forward to a winter wonderland, beautiful natural landscape wilderness, reindeer safaris, the phenomenon of the Northern lights, and of course Santa Claus" said Michael,"Applications to host the event in 2020 are now officially open".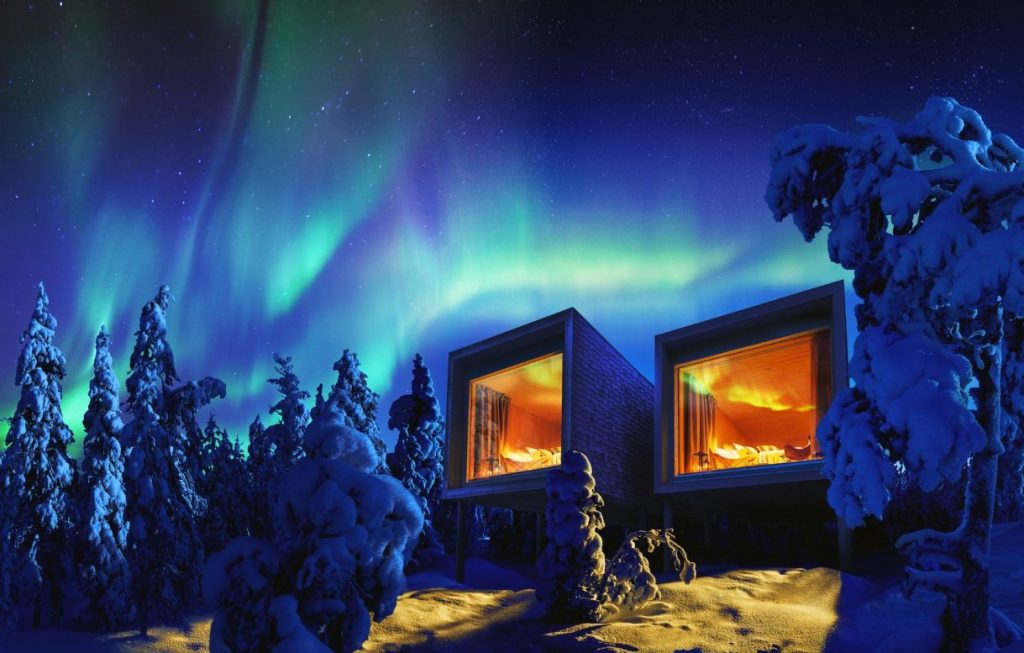 An event of this calibre would not be possible without our much-cherished sponsors France 24, Copenhagen Traveller, Caviar Spoon, Destination Golf, Santé Magazine, Singapore Brides and Spa & Wellness International who we thank for their continued support over the years. Thanks, is also extended to Bali Indah Beverindo, Captain Morgan, Coca Cola, Dewata Primi Lestari, Dolomia, Two Island Wine, Heineken Light, Kita Satu Bali, Strongbow, Global Seafood, Frizzante, Classic Fine Foods, Valrhona, Revolt and ABV Media Asia who were the sponsors here in Bali.
Please see our video of this prestigious event.
Everyone who attended the event was blown away by the professionalism of every person who works at AYANA Resort & Spa. Congratulations!