Weekend escape to the seaside at Tintswalo Atlantic.
Arriving at Tintswalo Atlantic is like entering a remote private paradise. The property is nestled on the cliffs of the famous Chapmans Peak Drive in Table Mountain National Park, Cape Town.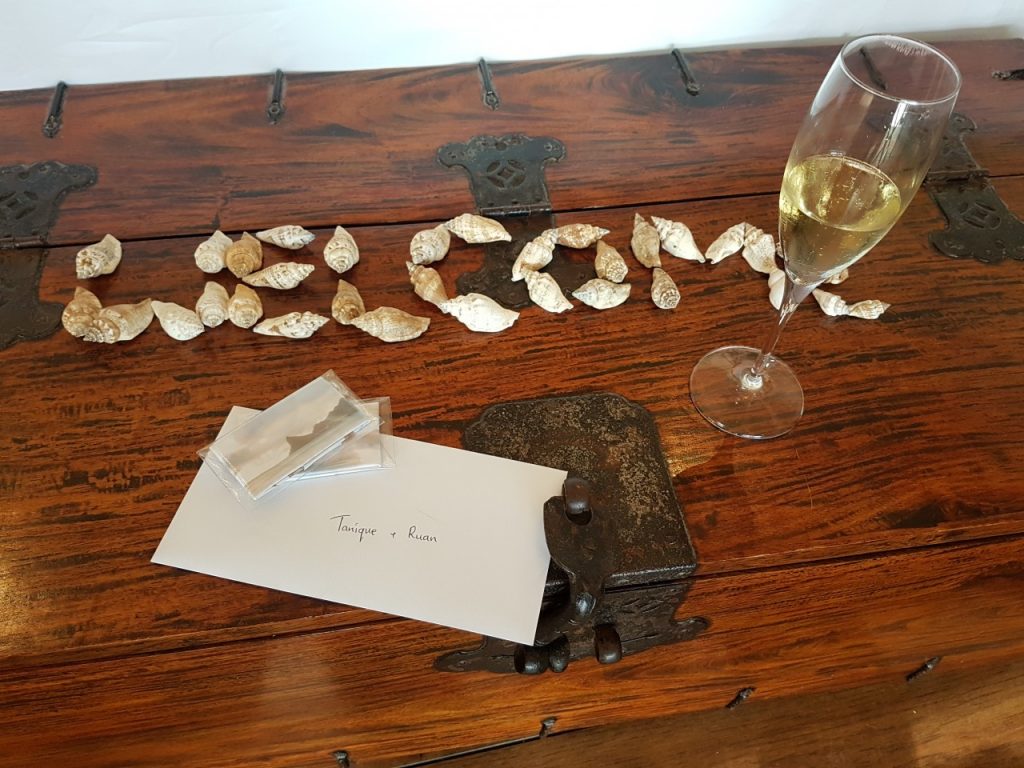 Upon arrival we were warmly greeted with a glass of bubbly each from Melissa and immediately felt like we had been visiting for years.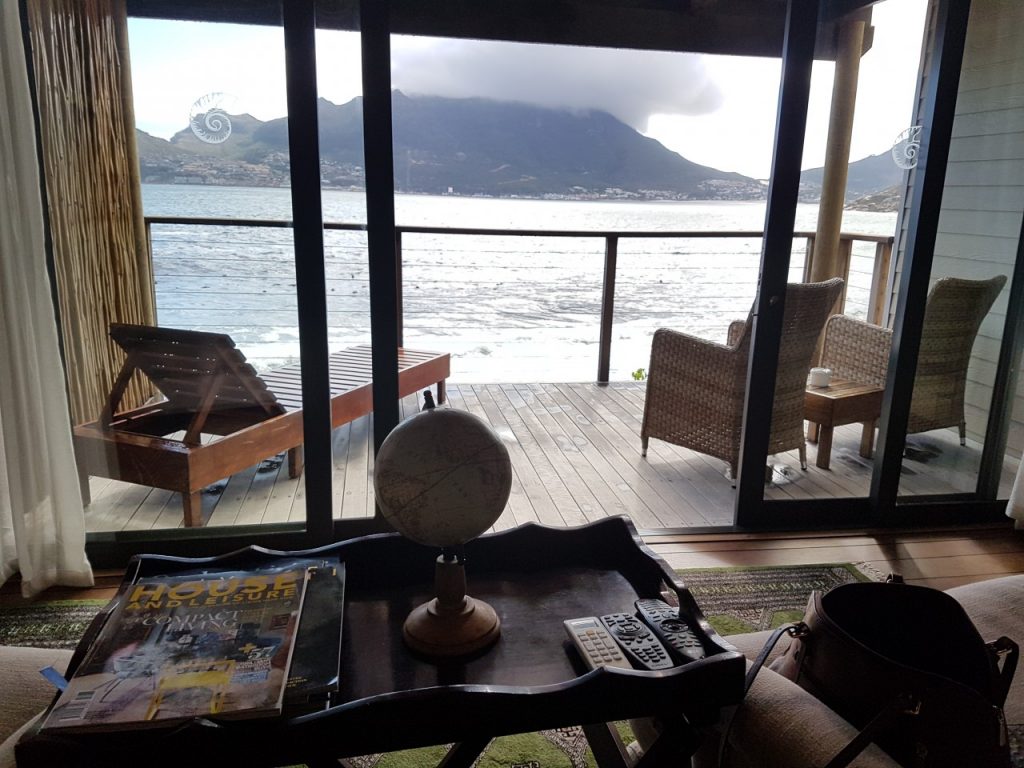 The welcoming lounge is beautifully decorated and looks out over the ocean towards Hout Bay.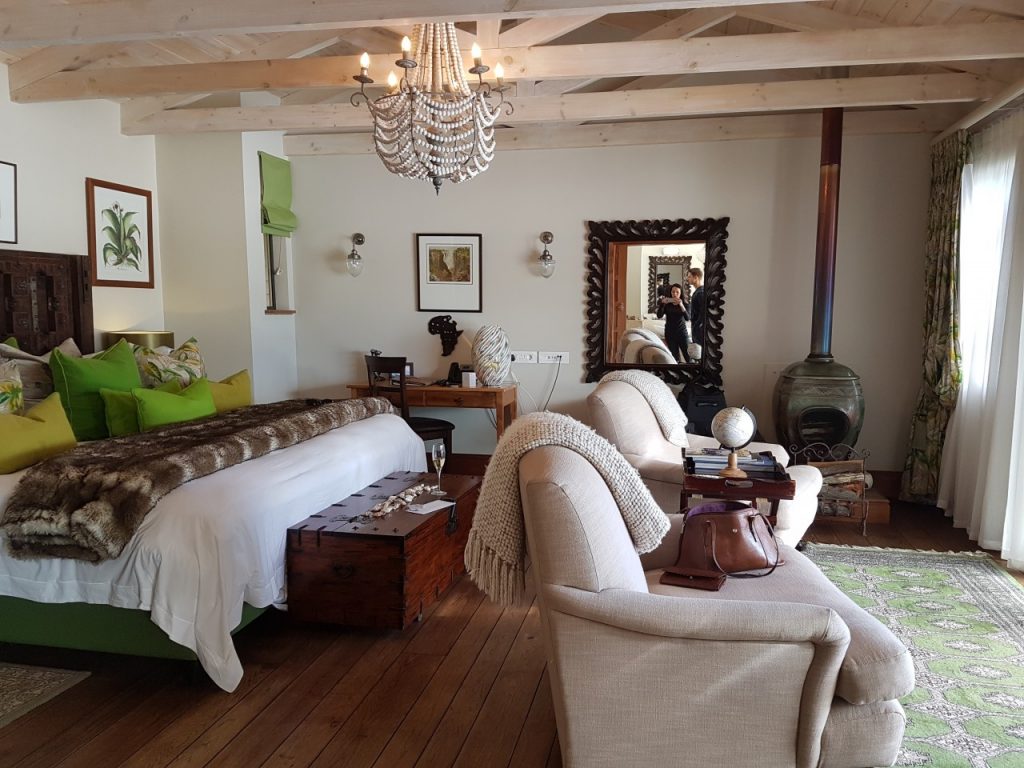 There are 10 suites in total that are all stylishly decorated and themed around different islands. Our suite was the Robben island suite and was a magnificent room, decorated in browns, greens and paying tribute to Nelson Mandela, the first democratically elected president in South Africa. The bathroom was my absolute favorite part about the suite; The colours, décor and large open windows create a beautiful and intimate setting.  Our suite had a beautiful fireplace which was lovely to come back to in the evenings after dinner and enjoy a glass of merlot. The suites are literally right on the ocean, the crashing waves lull you to sleep and waking up with a cup of coffee on your private deck is an absolute Treat.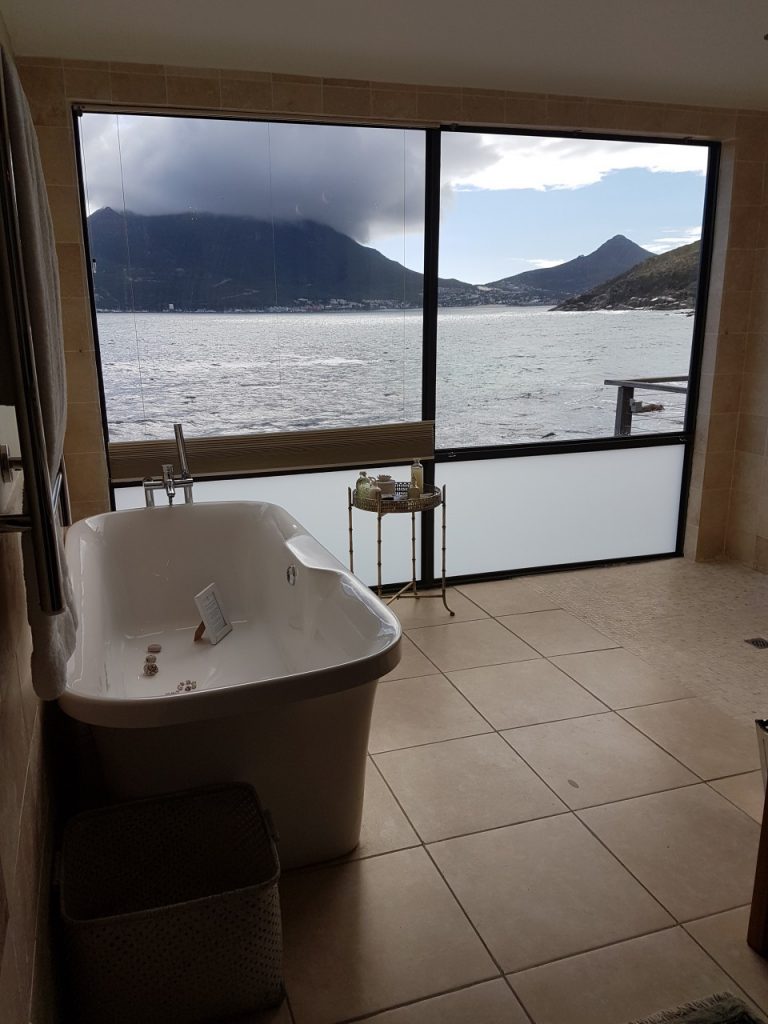 Breakfast is served on the main deck in the mornings. A large cappuccino and diverse breakfast is the perfect way to start the day, not forgetting the breathtaking views. The hotel staff were so helpful in letting us know of activities available in the area. We booked ourselves a full body massage and  within the privacy of your suite, with the sound of the waves and the skilled therapists, you will feel definitely like a new person afterwards.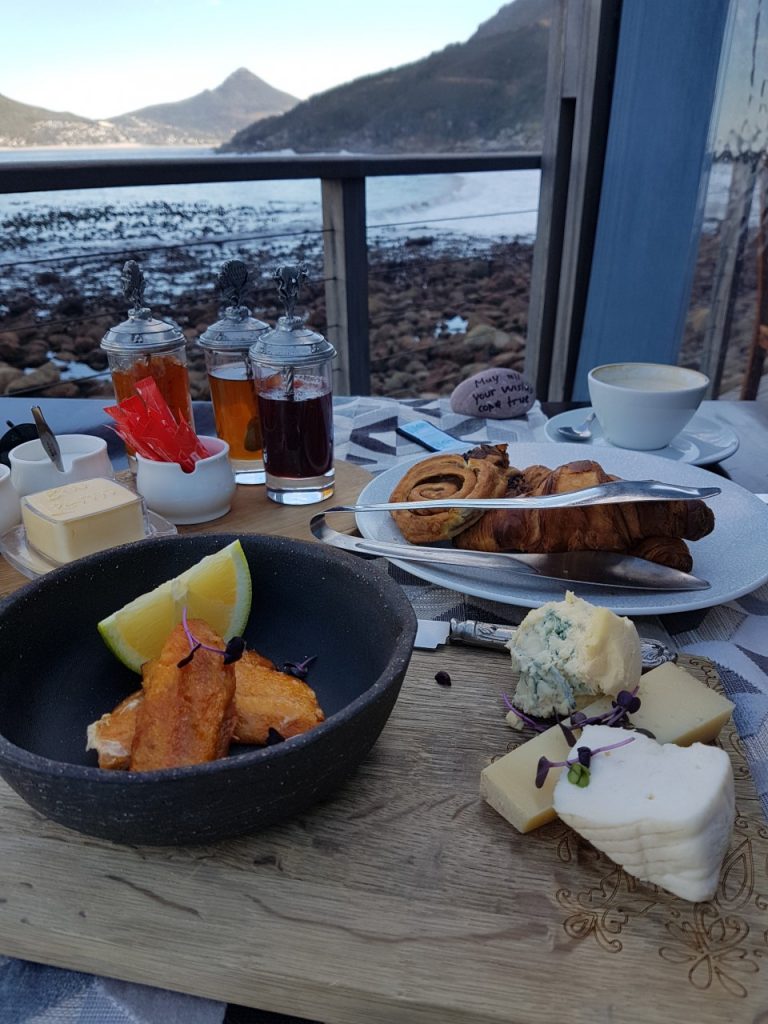 The 5-course dinner at Tintswalo was simply superb. The food was creative, well presented and absolutely delicious. With the sun setting over the ocean, fantastic wine and great service, it is an absolute must!

Overall, I can sum up our visit to Tintswalo Atlantic as magical. It truly is the hidden gem of Cape Town. With the location, intimate setting, fine food and the ocean, it is the perfect place to just unwind and take a break from it all. Melissa and Ryno the General Managers were also fantastic hosts and really make you feel like part of the family. You really do feel sad having to say goodbye.
[wds id="9″]
If your goal is to relax and to just enjoy the beauty around you, Tinstwalo Atlantic is the spot.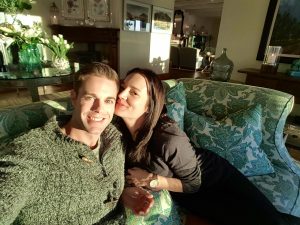 Reviewed By Tanique Echardt-World Luxury Hotel Awards Executive manager
To view or book this property please follow the link here