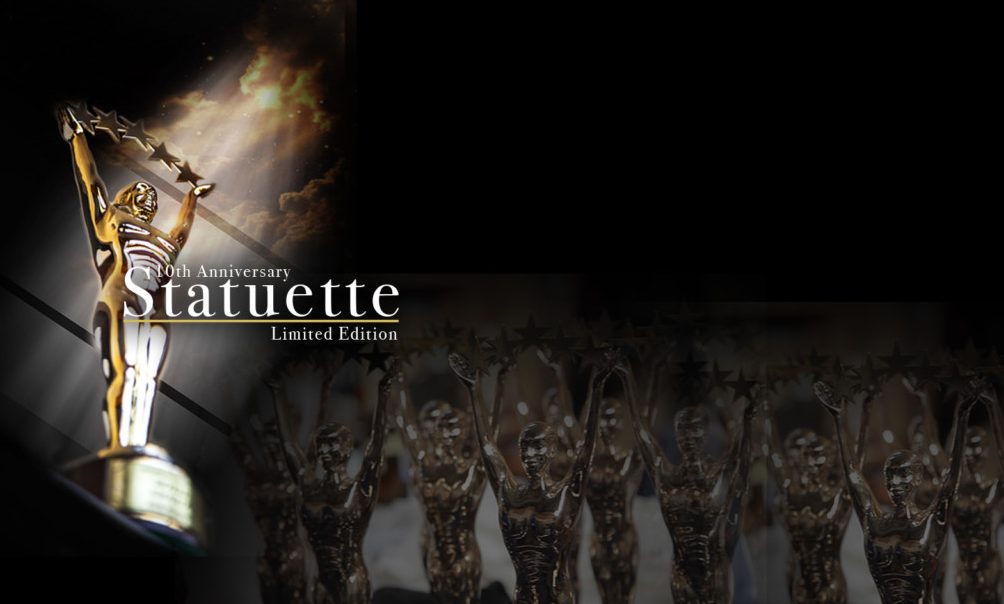 As you may know, World Luxury Hotel Awards is celebrating its 10th year as the most prestigious and recognizable awards program in the luxury hospitality industry. We have decided to create something special to commemorate this milestone.
At the core of our industry lies a passion for hospitality service values. Luxury, exclusivity, prestige and accomplishment are values that spark our passion.
We have produced a limited edition of The Official World Luxury Hotel Awards Merit, which will be available to all winners of the 2016 awards season.
We wanted the Official Hotel Awards Merit to be the embodiment of our core values and as such, we have commissioned a SPECIAL LIMITED EDITION of the awards statuette.
Each statuette is handcrafted, using the same process used for fine art pieces.
The Official 10th Anniversary Limited Edition Statuettes are cast individually. Each statuette is cast bronze from its own original mold. Every statuette is checked and fettled to perfection and gets polished to a mirror finish before being plated in copper first, followed by a layer of nickel. It then receives a coat of 100% sterling silver and finally, each statuette is plated in 24ct GOLD!
Your Certificate of Achievement issued by World Luxury Hotel Awards in 2016 will have a unique merit certification code and that unique code will be etched into your statue, upon order, to correspond with the award issued.
This is a truly special piece that is available exclusively to 2016 participants and only a limited quantity has been manufactured.
Due to the fact that these statuettes are individually crafted by hand and the lengthy process involved in this production, quantities are limited. Make sure order this unique Limited Edition Award Statuette NOW to avoid disappointment.