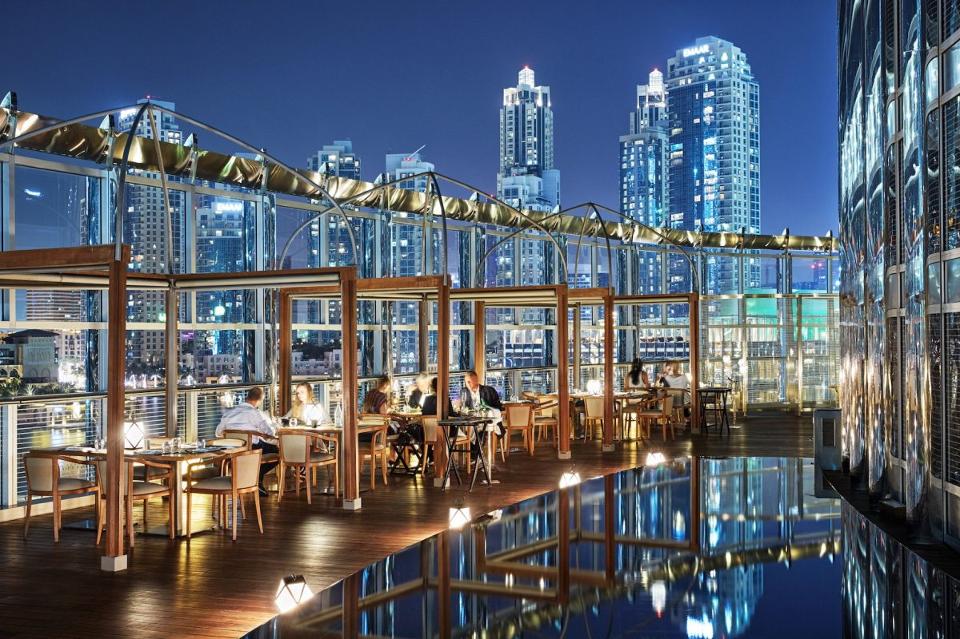 What does it take to become the world's most luxurious hotel?
Does it involve outrageous amenities such as in-room 24 karat gold iPads, private jet and butler services, or even pet psychics for your pooches?
According to Anton Perold, Managing Director of the World Luxury Hotel Awards, true luxury is defined by "a team of highly dedicated staff willing to go the extra mile and stop at nothing to ensure that no request goes unanswered," he said. But since luxury can mean different things to different people, every year The World Luxury Hotel Awards takes on a new focus to select the new winner.
For 2016, the ten-year organization shifts the focus on supreme style and unique elegance, and named Armani Hotel Dubai the winner.
Opened since 2010, the ten-story hotel with 160 rooms and suites is the first hotel by fashion designer Giorgio Armani. Bearing all the Armani signature details in the carefully curated space with Eramose stone floors, zebrawood panels, and custom-made furnishings, it's no surprise that everything here is tastefully designed.