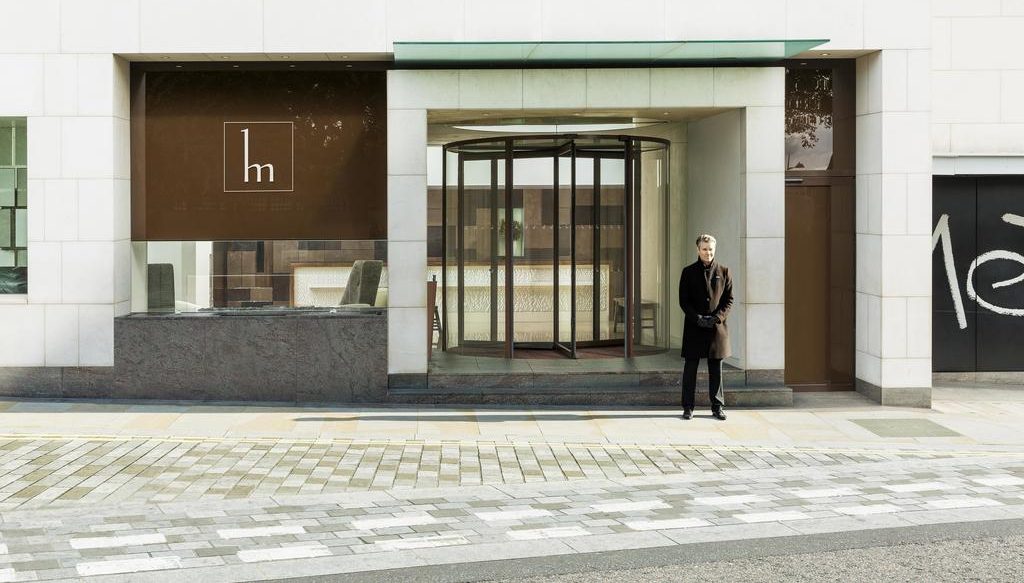 We arrived at the stunning Como Metropolitan hotel, situated in the in the heart of London and overlooking the magnificent Hyde Park on a sunny afternoon.
We were greeted at reception by the extremely friendly Service Manager .The staff took care of unwrapping our bags for us and taking them up to our room. While checking in we were offered a glass of champagne and given a small shot glass filled with a mixture of herbs. They explained to us that it was meant to recharge our bodies and give us new energy. (Exactly what we needed at that stage).
The Service manager accompanied us to our room. Just as well because the room needed some explaining. Arriving at our magnificent room on the 10th floor and with an exquisite view over the park we quickly realized that this room was even more amazing then we first thought. It was a fully smart-room. All the curtains, blinds and lights were controlled from a single control panel on the telephone. Push a button and the blinds opened. Push another button and you can dim any of the many different lights in the room to create whatever ambiance you desire. The room had everything from electric blinds to a fully stocked mini-bar with everything you could possibly want or need including heated mirrors that wont fog up when you shower.

The next morning, we had a workout in their state of the art gym. As someone that has been to many gyms and loves a good workout, this was heaven. The gym was fully equipped with everything from a full range of cardio equipment to weights heavy enough for regular trainers. There was even a ballet pole attached to the mirror to help you stretch. The standard bottle of water and towel were included as part of your workout but what is more is they also give you a free pair of earphones. This is for you to plug into their cardio equipment and listen to music or watch television while you build up a sweat. In my books this gym scored 10 out of 10.

The English breakfast was a delight, served in a beautiful dining room with a glass roof, letting the sun shine in.
In conclusion, the Como Metropolitan hotel is a must visit. The staff are exceptionally courteous and friendly, always willing to help and assist. The hotel itself with its technologically advanced rooms and amazing gym provides all the facilities and services you can think of.
Reviewed by World Luxury Hotel Awards Representatives
Book Here