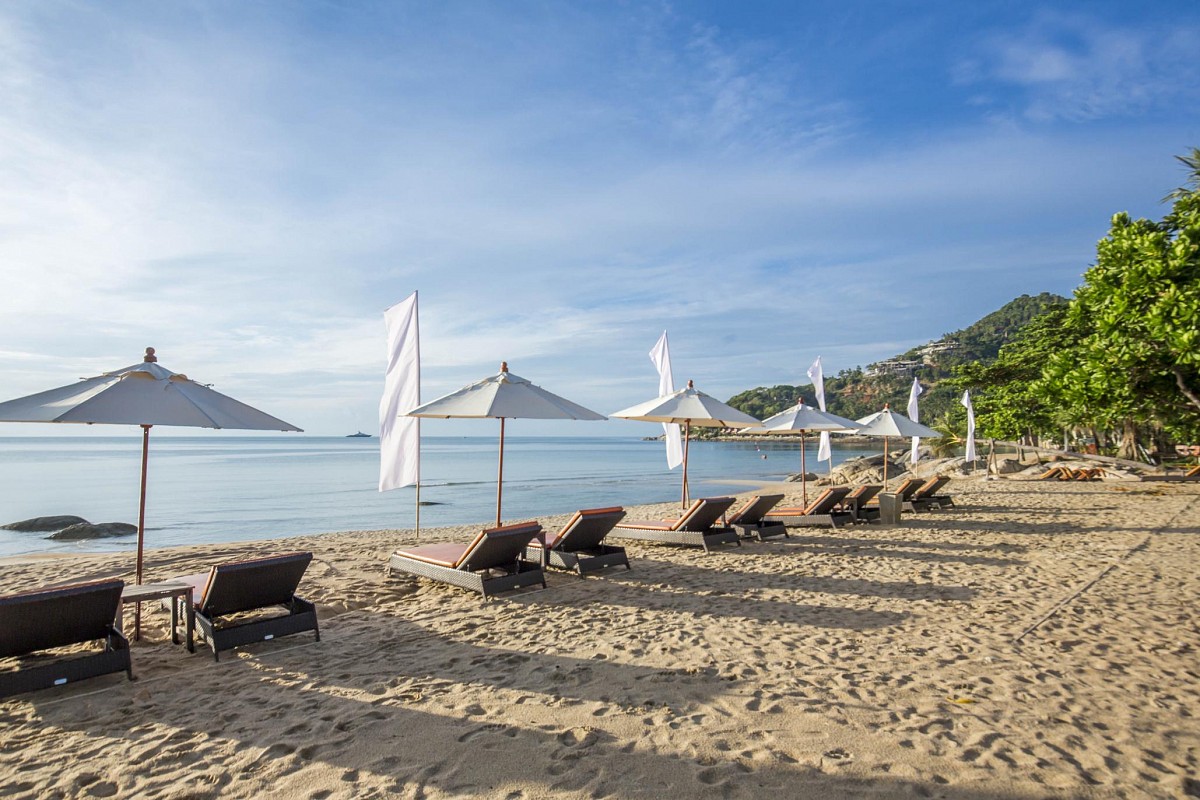 Our recent stay at New Star beach resort in Koh Samui was superb.
Upon arrival we were warmly welcomed by the Resorts Sales manager and General manager.
All of the staff members were professional and the welcome drinks were presented very uniquely.
We also received complimentary drinks and snacks while getting comfortable in our room. We had a beautiful room with lots of natural light and a very comfortable bed.
The staff were extremely friendly, and the restaurant manager deserves a special mention for the excellent service throughout our stay. We had two great dinner evenings at the restaurant and enjoyed the breakfast buffet with a big variety of delicious prepared food.
The staff were very helpful and offered to help us arrange all our local tours. The general manager also offered personal assistance to make our stay most relaxing and memorable.The management team offered us a tour through the hotel to learn more about the hotel and what the hotel have to offer.
The scenery was beautiful and it was wonderful to walk in such a quiet and peaceful environment since our room was on the beach front.
The room was comfortable, clean, spacious and nicely decorated. The hotel provides every facility you will need without leaving the comfort of the hotel and is located in the perfect spot in close proximity to local attractions. We really enjoyed the swimming pool with a spectacular view of the ocean.

The atmosphere and scenery is so special that it really felt like home.
Upon checking out the staff offered a wake-up call and arranged a taxi where the general manager accompanied us to the airport.
The check-out procedure was fast and the staff thanked us for our stay.
We will most definitely stay here again and highly recommend New Star Beach Resort.
All respect for the general manager who not only does a great job here but is a true sample of excellent hospitality.