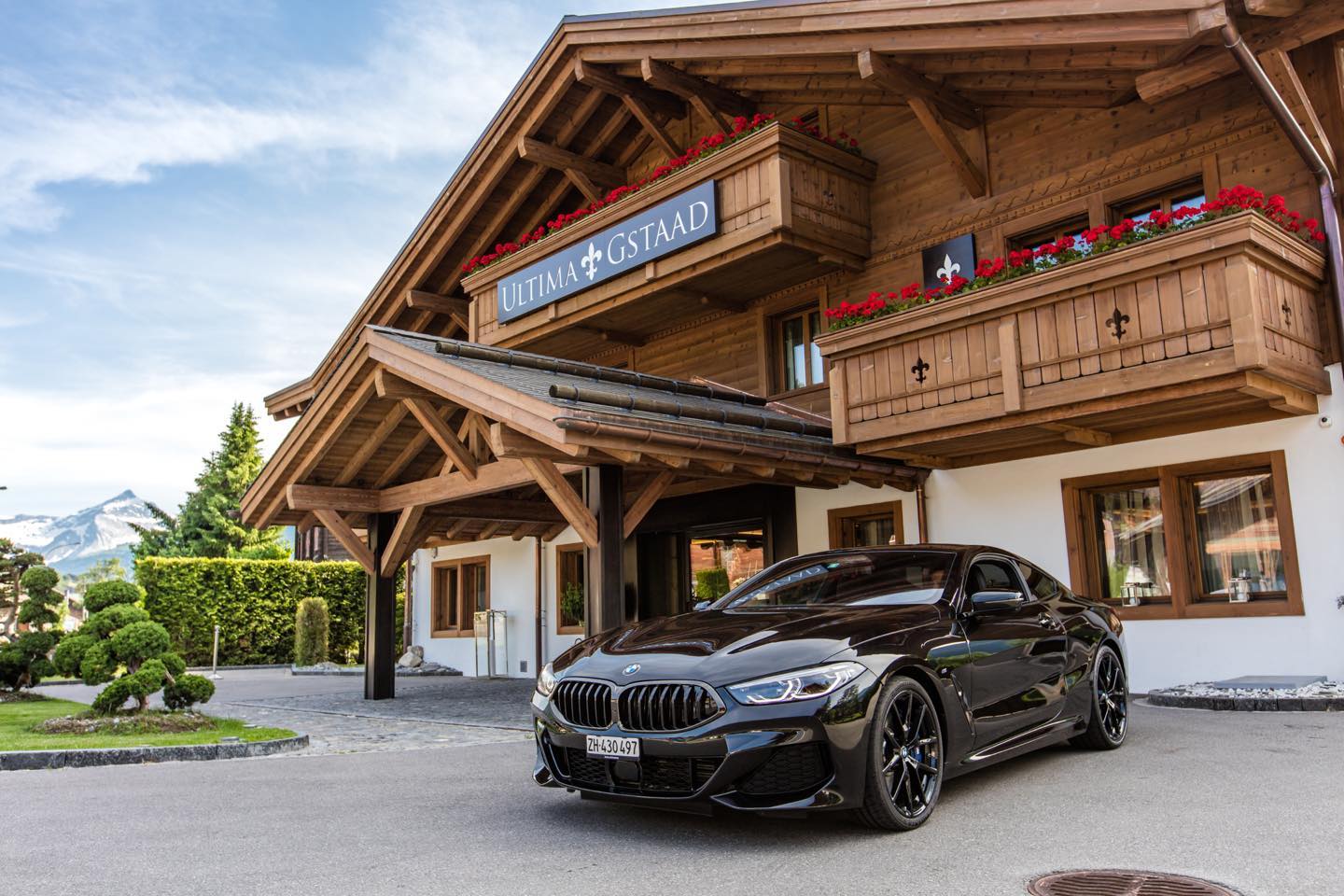 After a long amazingly scenic drive from Monaco via Turin and over St Bernard pass we eventually arrived at the 17 suite Ultima Gstaad. Although the exterior of the hotel resembles a fancy Swiss ski chalet, the interior is quite a revelation.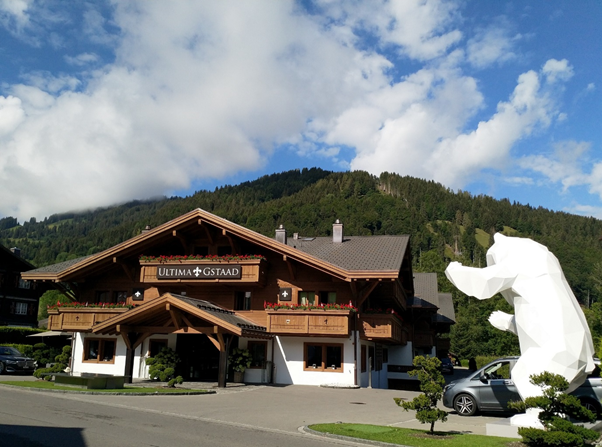 Featuring the best finishes available and furnished and decorated in assosiation Louis Vuitton and Hermes it imparts chic while still being homely and warm. The rich combination of wood, leather and fine textiles ensure the WOW factor.
Upon arrival, one is greeted with a unique perspex piano in the lobby. This hi tech theme is also mirrored in the glass elevator which is one of a kind.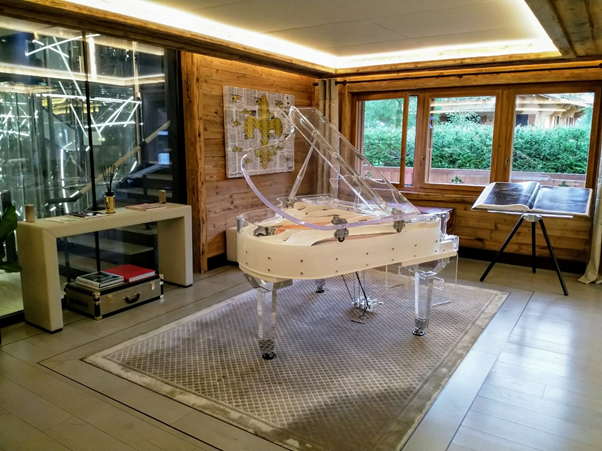 The duty manager and his team were super friendly and attentive. Nothing was too much trouble.
Our suite continued the theme of luxury, fine design and warmth. The walk-in wardrobe was bedecked with plentiful storage space including leather fronted pullout drawers. The lounge suite was finished in crème leather and soft fabrics. The king bed also featured the finest cotton linen.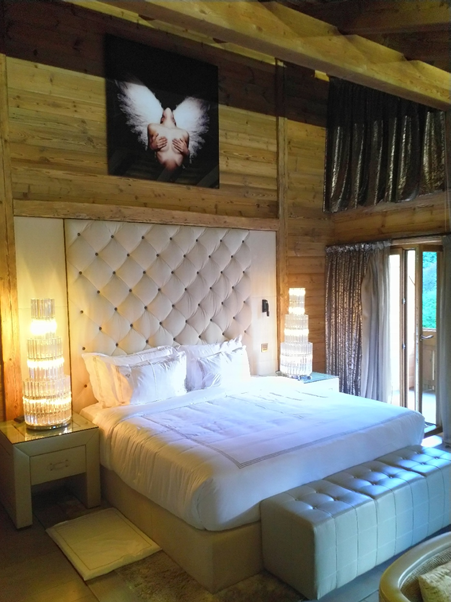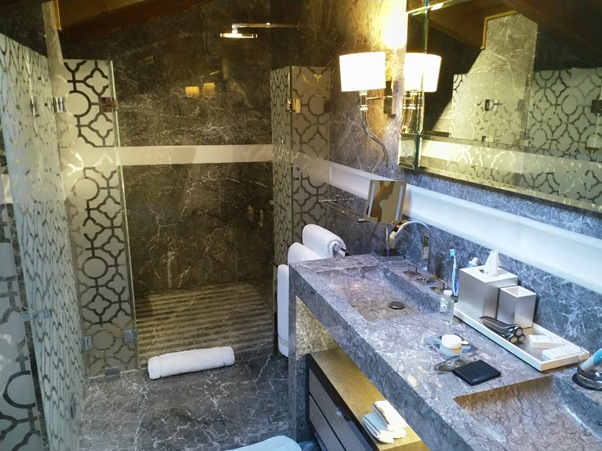 A personalised letter welcomed us together with a plate of delicious canapes.
The large bathroom was stunning in fine veined grey marble featuring a huge walk-in double door Swedish shower and double marble sinks.
Waking through the patio doors onto the wooden balcony, we were presented with a stunning view of the distant mountains and the clanging of cowbells on an adjacent pasture.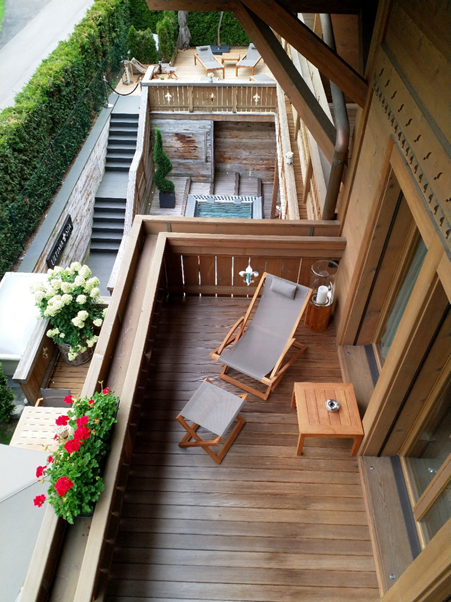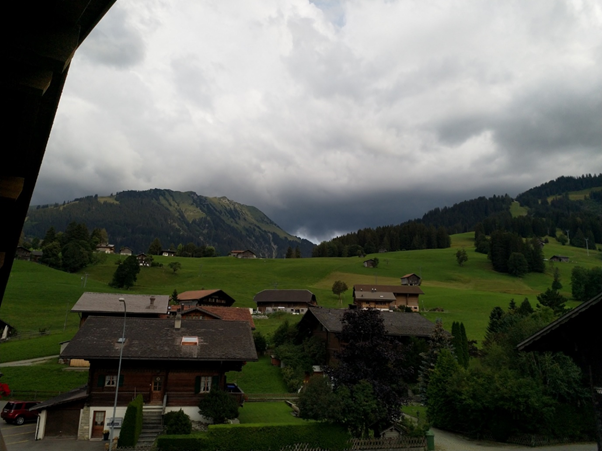 The next morning we were greeted with a scrumptious breakfast including delicious pastries, breads, detox juices – all freshly made – and an a la carte menu. The bespoke eggs and bacon were presented in true gourmet fashion and tasted even better. The breakfast area was intimate and inviting and although the hotel was full, only a handful of clients were dining which added to the overall tranquility of the surroundings.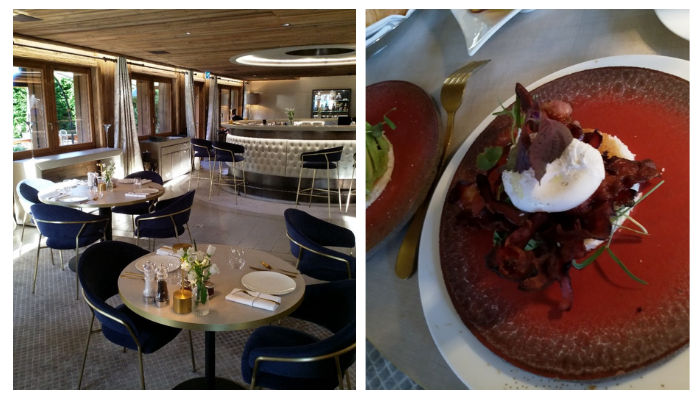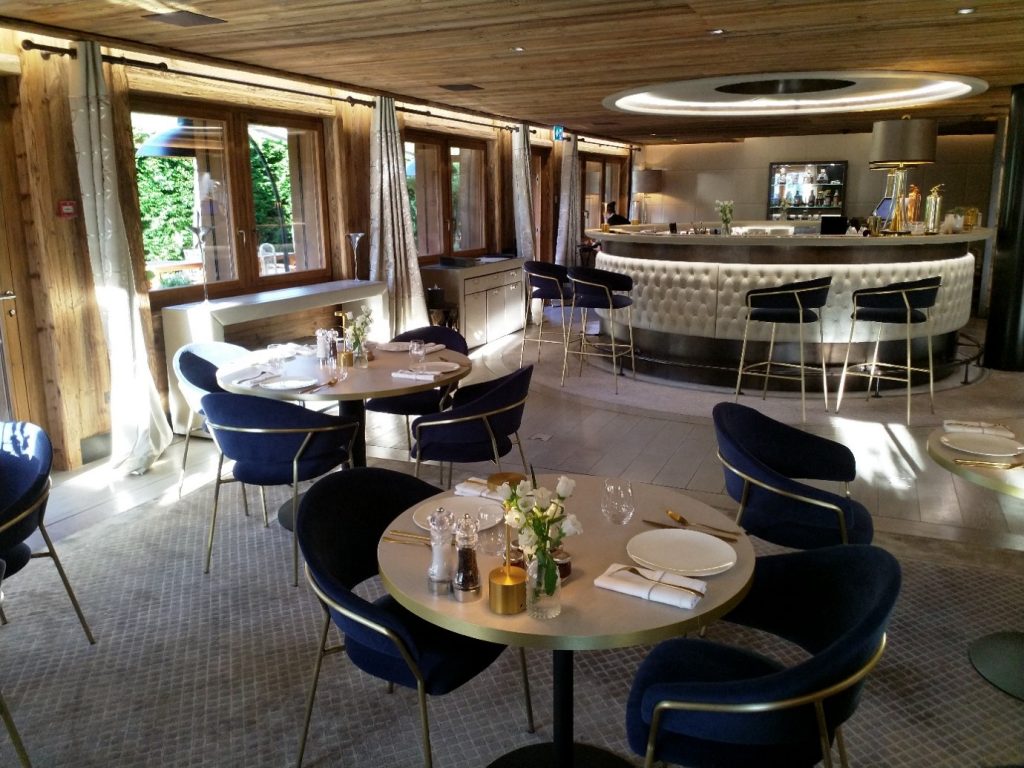 Secure and plentiful underground parking was available for complimentary use.
The hotel was a brisk walk to the buzzy and trendy Gstaad village centre together with its outdoor restaurants and cafes and picture postcard railway.
The spa is breathtaking comprising a large indoor pool, hot whirlpool tubs inside and out, a sauna, steam room and gym. After indulging, a visit to the indoor snow machine that spews forth snow from overhead is a surprise touch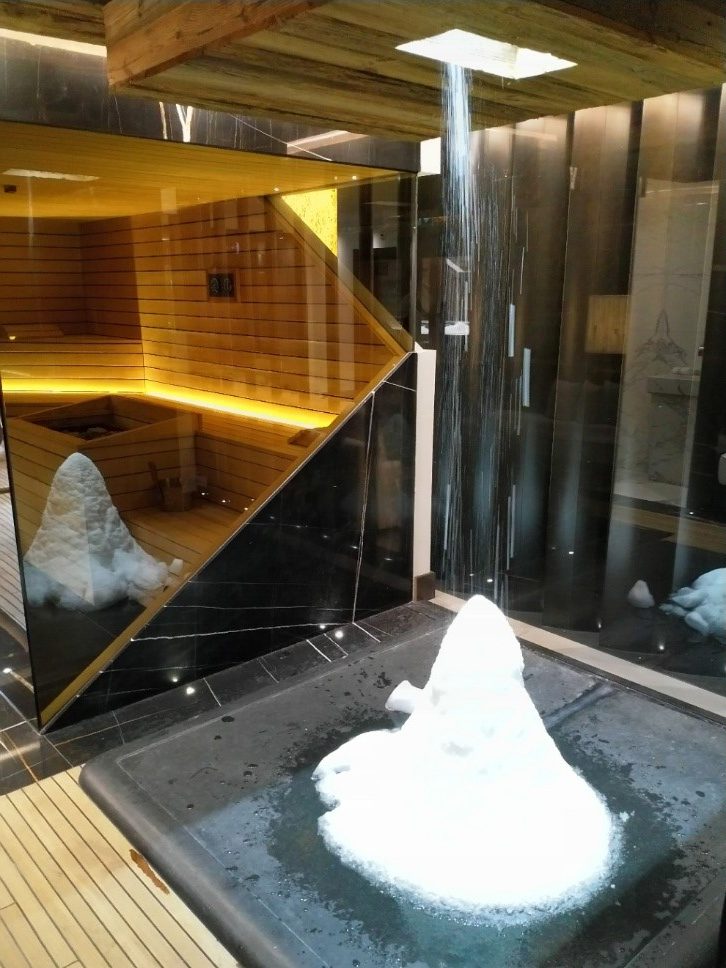 The spa massage was absolute heaven.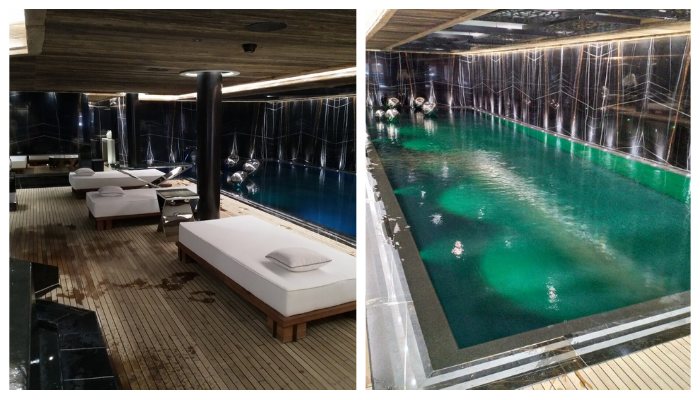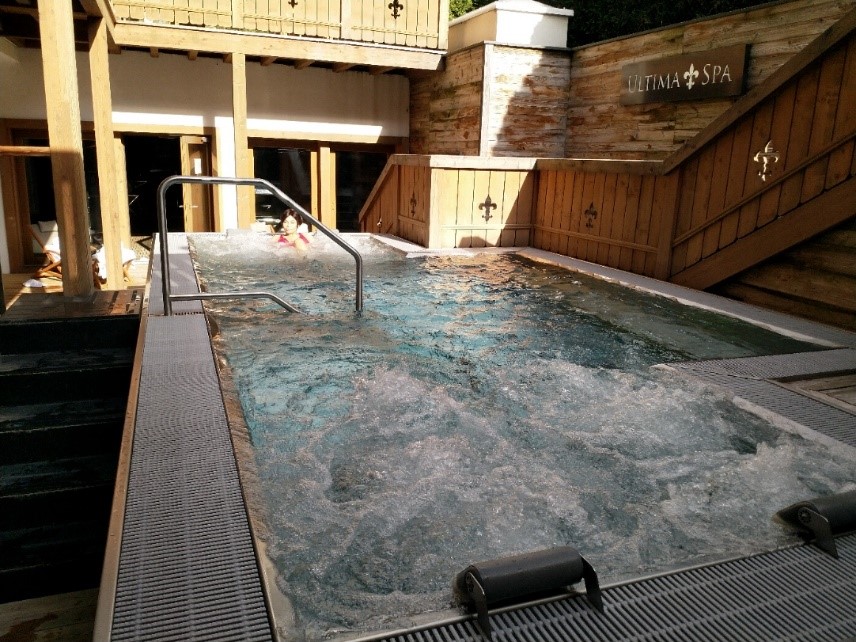 Our stay was in one word – Perfection.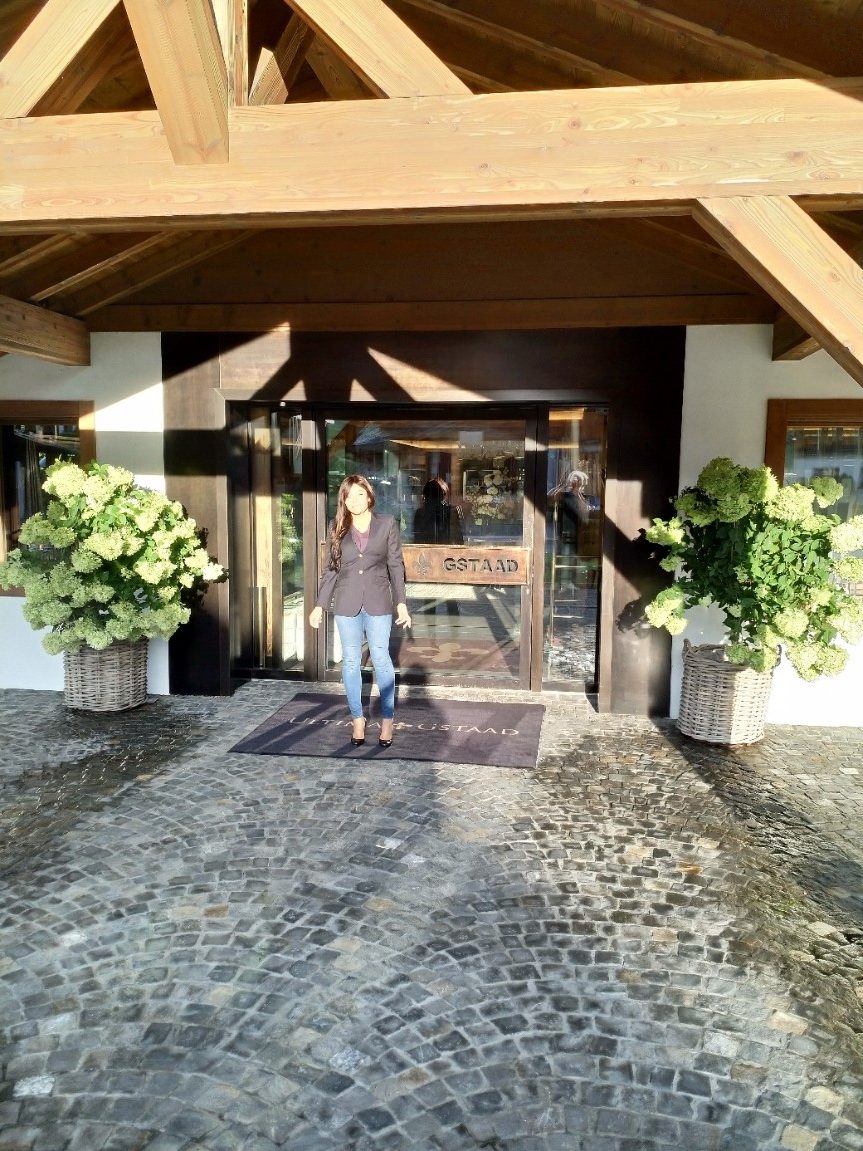 Reviewed by World Luxury Hotel Awards Representative: Marianne Cauvin-Vaz
To book a stay at this magnificent property: https://www.ultimagstaad.com/en