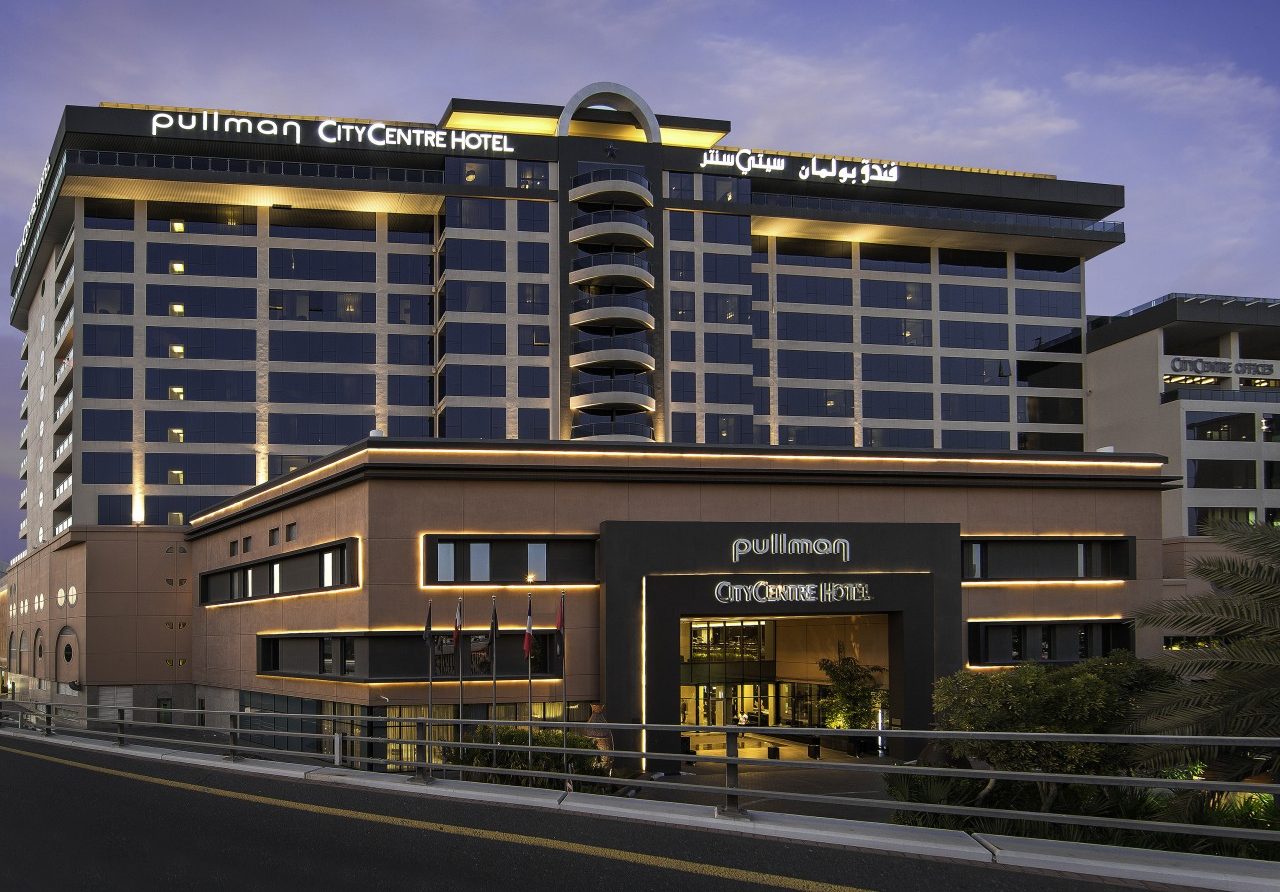 The first word I would like to use to describe this hotel, is surprising. And it's not that the hotel doesn't look great online, it's why I chose it, but the pictures simply do not do it justice in comparison to what you actually experience when you enter the lobby, glistening with lighting and marble yet soft to the eye, immediately giving you a welcoming and warm feeling.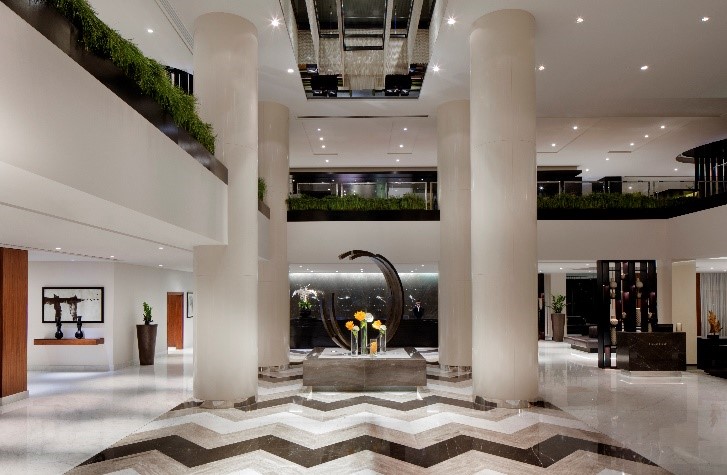 I arrived late in Dubai, and as such only reached the hotel at midnight. This didn't stop the service from bustling to my attention; "Good evening Mrs. Evans and welcome, allow me to show you straight to your room." Wow, no check-in, known by name, staff rushing around me to open elevators and take my bags. I'm already very impressed, and this was only the beginning
I was treated to a Junior Suite on the 11th floor during my stay here, and apart from the fact that the view of Dubai is majestic from that high, the room itself was incredible. Large and spacious, one of the best beds and pillows I have ever had the pleasure of sleeping on during my travels, two televisions, a comfortable lounge and a generous bathroom filled with every amenity you would require.
During my stay I was able to enjoy the bar on the 1st floor which has an extremely comfortable atmosphere. Every time you take a seat you are served some pub style snacks like popcorn, nuts and olives, and you can leisurely enjoy your drink while watching either sport, playing a game of pool or simply listening to the music. On Friday nights, Medley Restaurant holds what is known as the Art of Spice. An Indian cuisine delight created proudly by celebrity Chef Sweety Singh. Rows of serving pots line the buffet and you can sample as many as you want or can handle. I had a special dietary requirement yet this was no issue. Two delectable curries arrived at my table, served with fresh naan bread and all the sides required to make this a true Indian feast. I can see why the General Manager personally recommends this experience, as I will not soon forget it.

Soma Spa was by far the most relaxing experience on my journey. If you can, get a lady by the name of Chon to get her hands on you, I can guarantee you this will be worth every penny as her healing hands find every knot and aching spot on your body. The spa itself is beautifully laid out, tranquil and relaxing. The change rooms hold the sauna and steam room for use before your treatment, and after being sent into seventh heaven you are seated quietly to some ginger tea while you let the experience run over in your mind, relaxing you even further before returning to your day.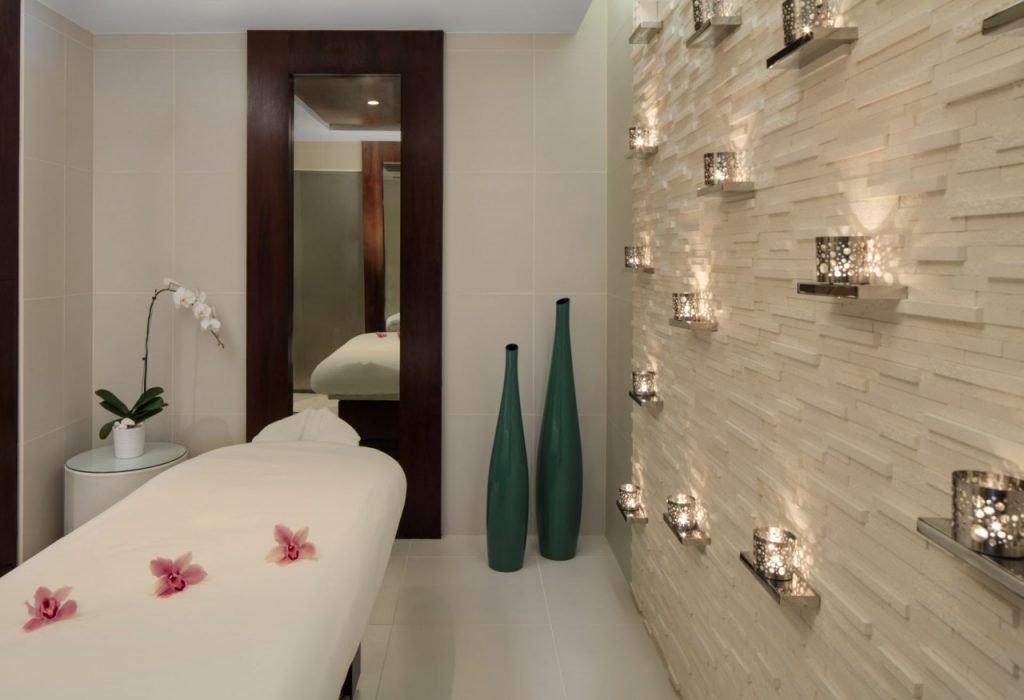 All in all, a hotel is not only made up of walls and glitz and glamour. The true heart of a hotel, and what makes your stay memorable, is the hospitality of the staff that surround you. This hotel has it all. The glam, the rooms, the food, the spa, yet what stood out to me the most during my time here, was the staff. I have always said hospitality is a special sort of kindness, and it is something that you either have or don't, it cannot be taught. Not a single member of their team made me feel that they were there because they had to be; they wanted to be. Their service excellence echoes through every corridor, radiates out of every meal served, in every passing greeting, in every room service delivered. And this single point alone is what made this one of the best and most enjoyable hotels I have had the pleasure of visiting.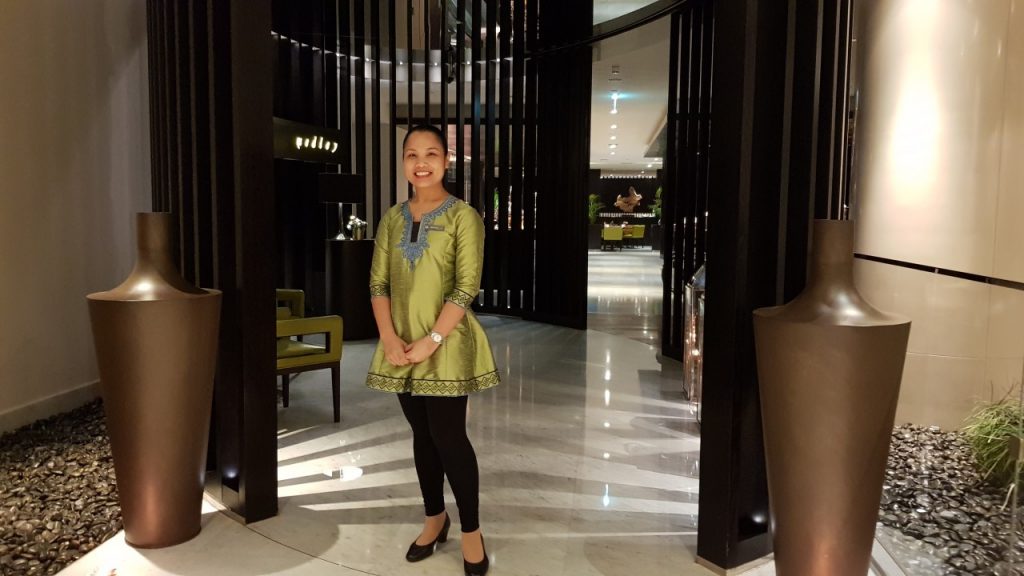 This hotel will suit every travel requirement, so when passing through Dubai and looking for accommodation for one or seven nights, you will not be disappointed to make this your selection.
Book or view this hotel by clicking here
Reviewed By Joanna Evans
World Luxury Awards Marketing Communications Manager