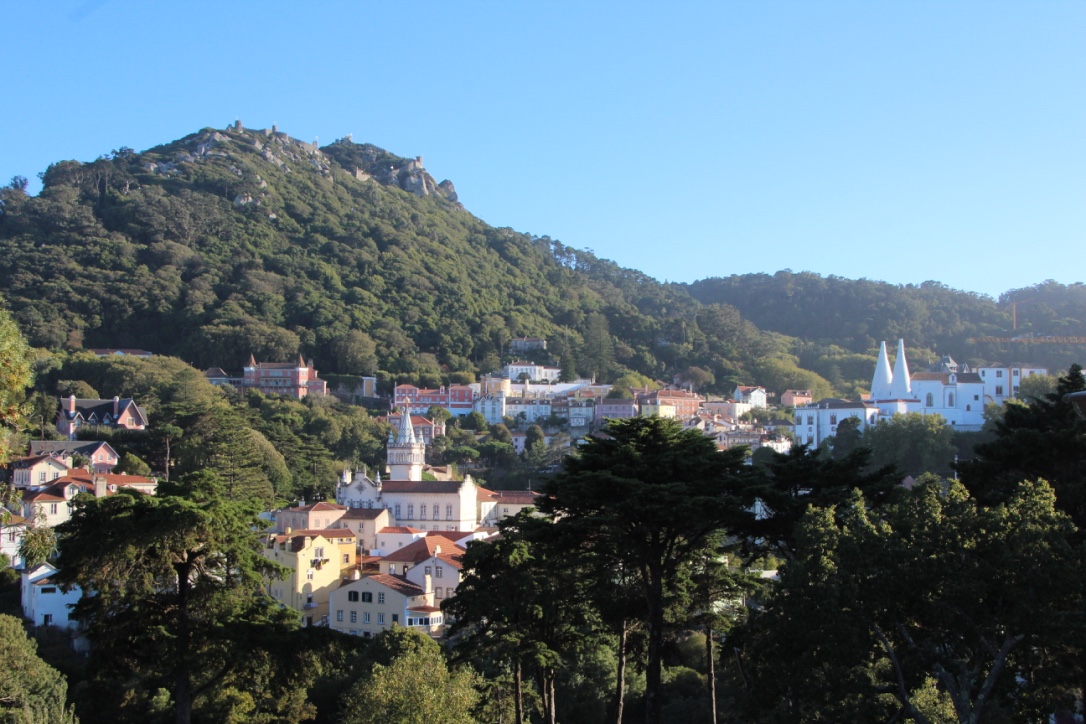 The Marmoris Palace Hotel is located in Sintra, 38 kilometres from Lisbon city centre and a quick 30 minutes from the international airport.
The charming building – previously a private residence and converted into a boutique hotel two years ago – is surrounded by lavish trees and a huge private garden. Situated on top of a hill, it is overlooking the historical town centre with beautiful views of the castle.
Being a small hotel, it offers guests a truly personalised experience. All from the reception and welcoming drinks to the check-out was a great experience. Our host also gladly assisted us with recommendations for dinner, where to shop for a few necessities that we needed and ideas to explore the town.
The hotel has nine individually decorated rooms – four in the main building – all of which have breathtaking scenic views of Sintra – and five in an outbuilding a few metres away, all offering privacy and direct access to the garden. The massive en-suite rooms which are beautifully furnished speak of royalty and have all the amenities that you can think of.
The buffet breakfast has a huge selection of fruit, cereals, pastries and hot food. Taking into account that Marmoris is a small hotel with a limited number of guests each day; this was hugely impressive.
Beautiful shaded gardens create a calm and relaxed atmosphere and because of the huge premisise it is situated on and surrounding gardens, the hotel offers a totally quiet and noise-free environment to relax in. An indoor swimming pool is also available to guests with a retractable roof overlooking castle hill.
Although my stay at Sintra Marmoris Palace was short, it is truly one of the most exquisite properties I have ever visited. From the perfect location to friendly staff, scrumptious food and attention to the finer details, Sintra Marmoris does not dissapoint and I highly reccomend a stay here if you are visiting Sintra.
Reviewed by World Luxury Hotel Awards Representative
To book a stay at this exquisite property follow the link: www.sintramarmoris.com