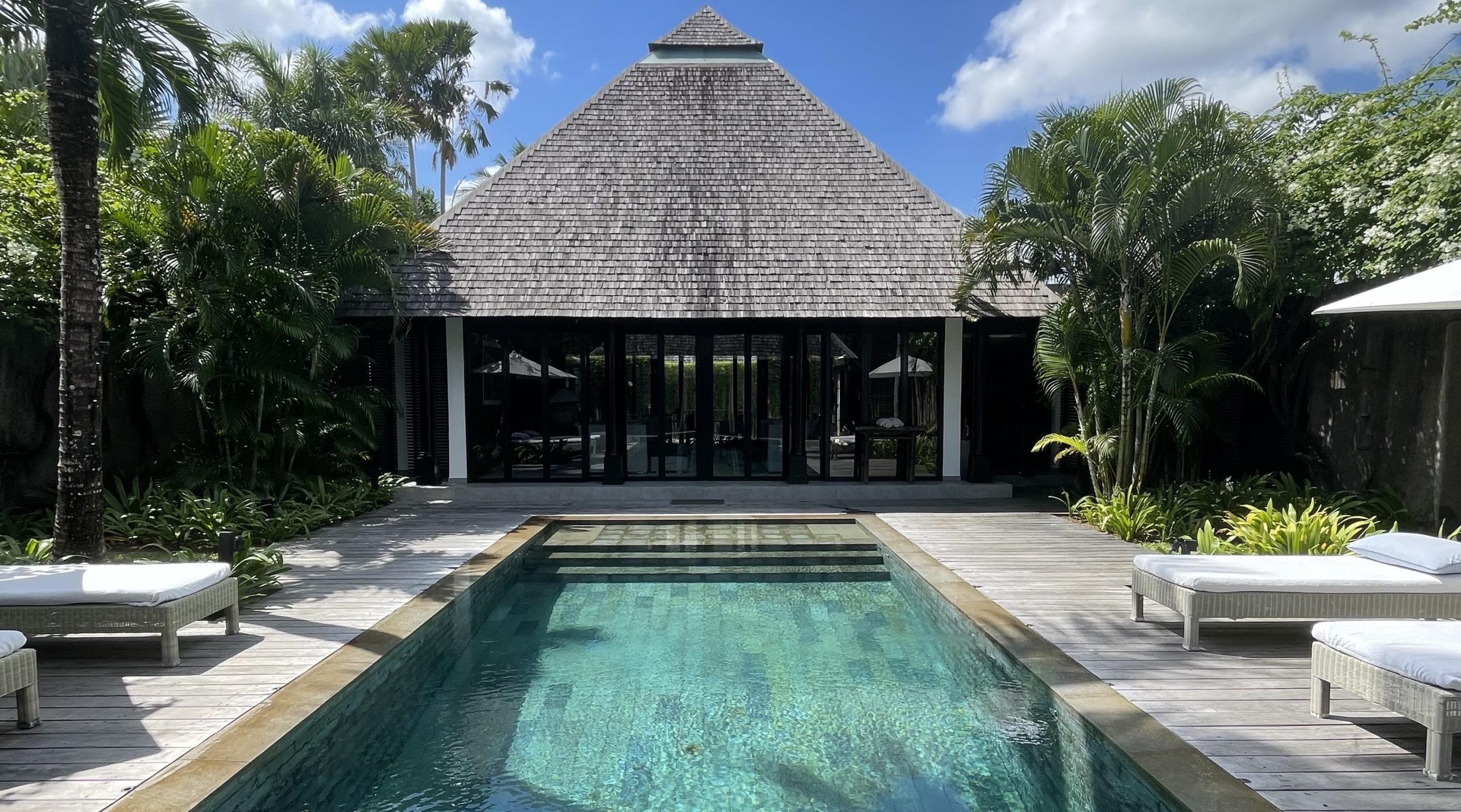 A contemporary private villa located in Seminyak, Bali.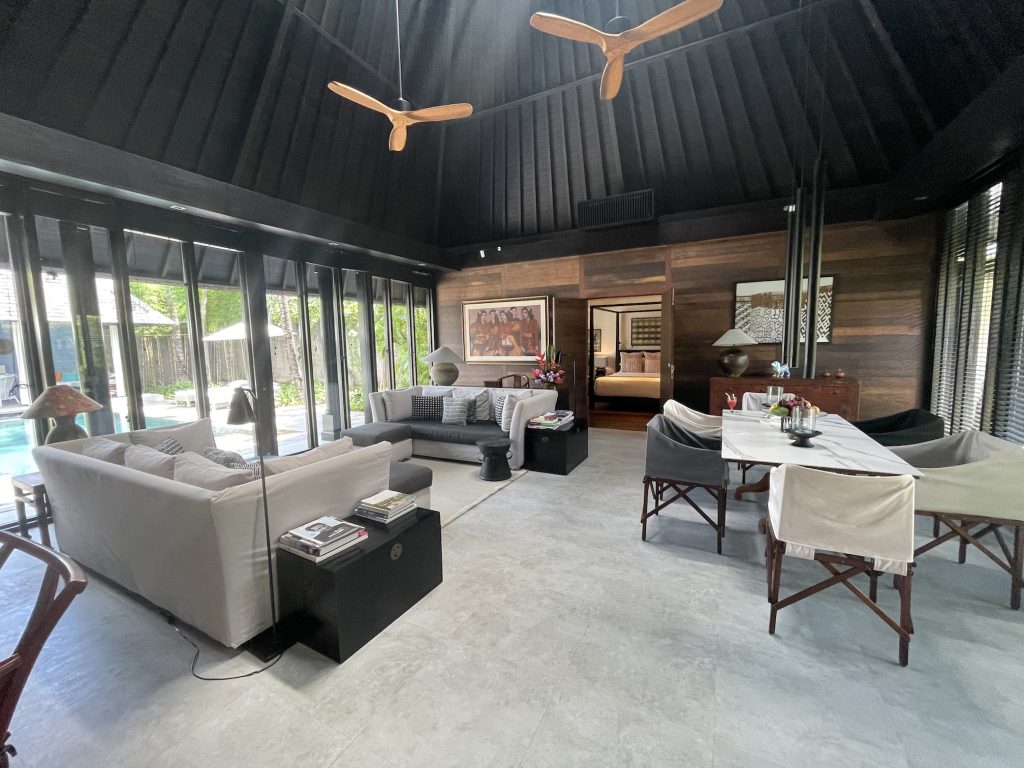 This villa is the ultimate luxury accommodation for families or a group of friends, with a total of 5 bedrooms. The villa can also be split into a 3-bedroom and a 2-bedroom which can be booked separately. Each has its own private swimming pool, indoor and outdoor living area, kitchenette, and private gardens.

Villa Samuan is within walking distance of the popular Seminyak beaches, local shops, craft markets and a variety of restaurants. The area is safe and peaceful, a haven for travelers.
Upon arrival I felt completely at home, the staff were friendly and courteous.
I spent three nights in the 2-bedroom "Villa Kalih" which is fully serviced and offers in-room massages, full breakfast, complimentary coffee and tea, a private driver and ultra-fast Wi-Fi.
The villa staff are available 24 hours a day and are happy to attend to your every need. The lavender scented hand soap and shower amenities smelled like a dream and the bathtub is perfect for an afternoon soak. They also offer mosquito spray in the rooms and outside, which is definitely useful at night.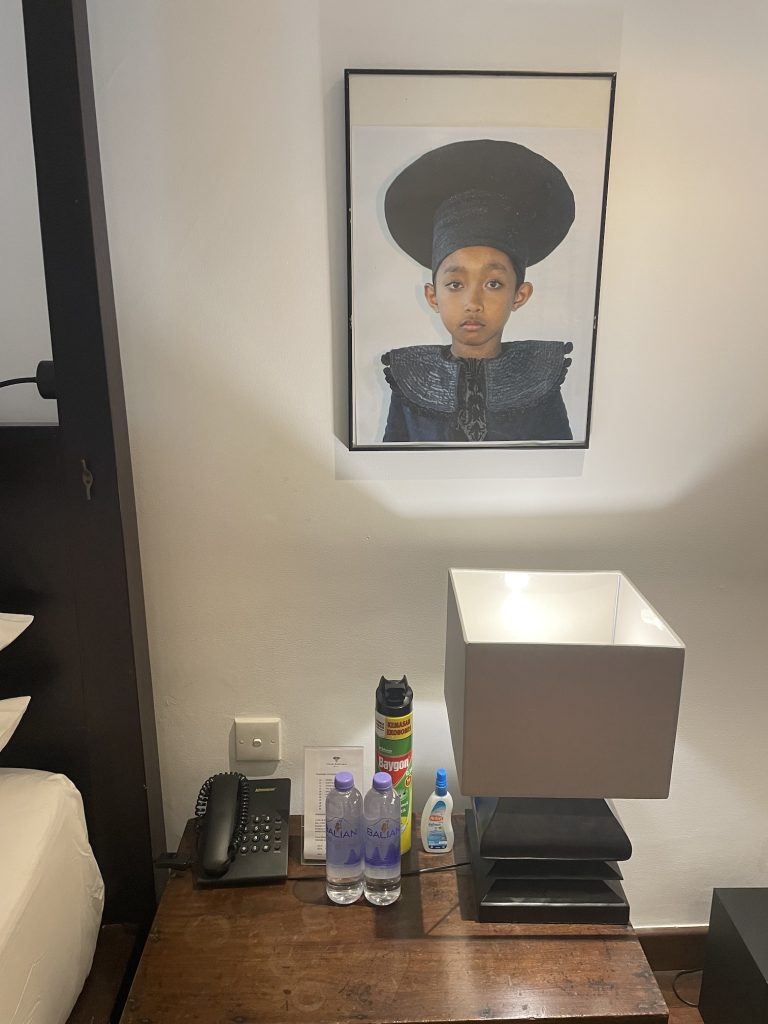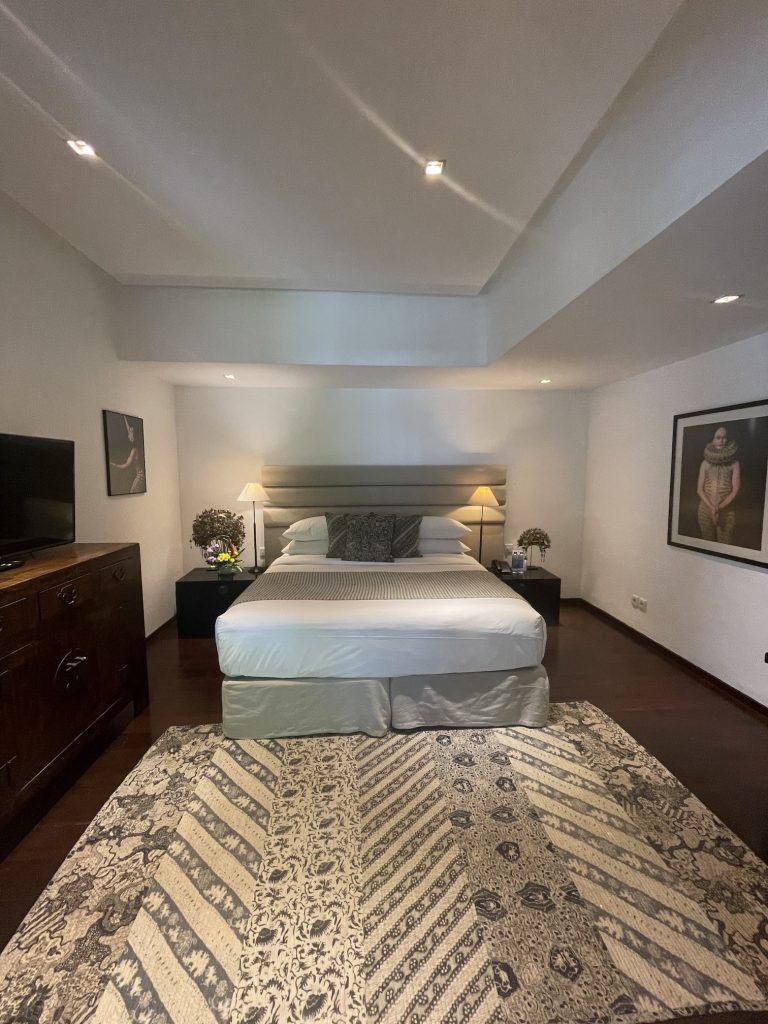 The villa has beautiful architecture, and a warm ambience, the ideal luxury private retreat. Around the pool you are surrounded by coconut trees and lush tropical gardens. Inside you have striking furniture, stunning art pieces and luxury amenities. It has stylish touches around every corner. The Villa is elegantly designed, and the king-size bed offers a comfortable night's sleep.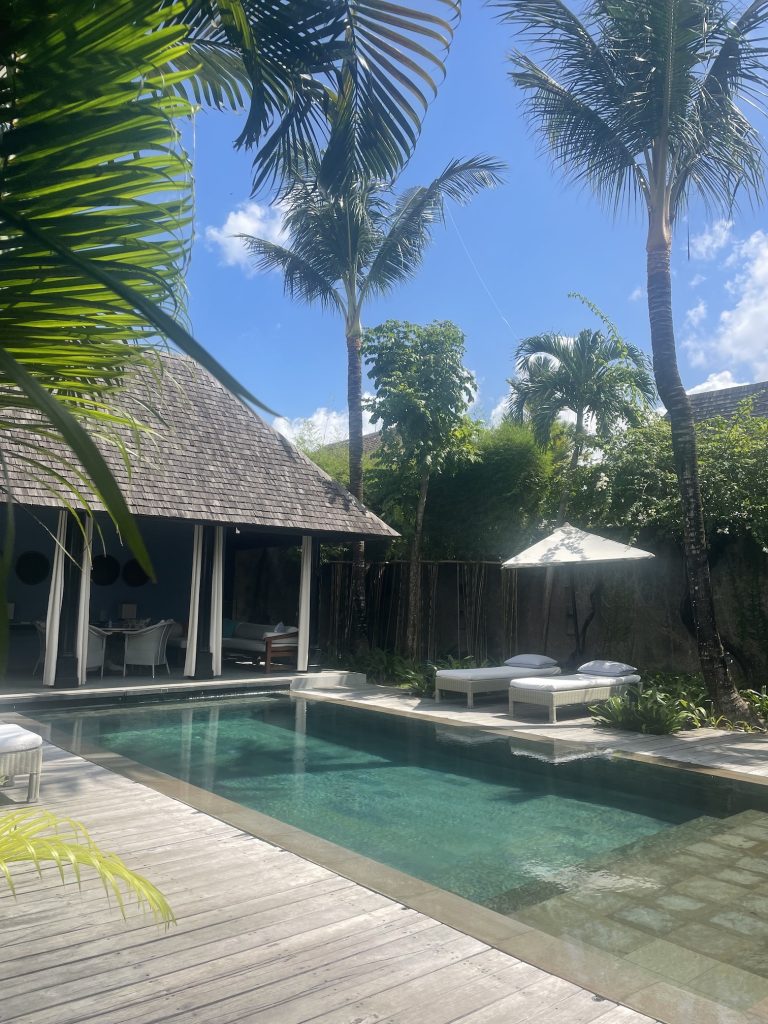 Komang, the villa manager, has excellent commitment to service. Everything I needed, him and his team supplied. The fantastic staff provided exceptional service, making my stay unforgettable. The Balinese hospitality is so comforting, and they ensured my stay was carefree.
The daily breakfast was delicious, and they make the best cappuccinos. For breakfast, you can choose from a selection of meals such as Indonesian breakfast or full breakfast. You can have fresh juice, fresh fruit, yogurt, and I opted for the smashed avocado on toast with poached eggs. I had this dish every morning as it was so tasty.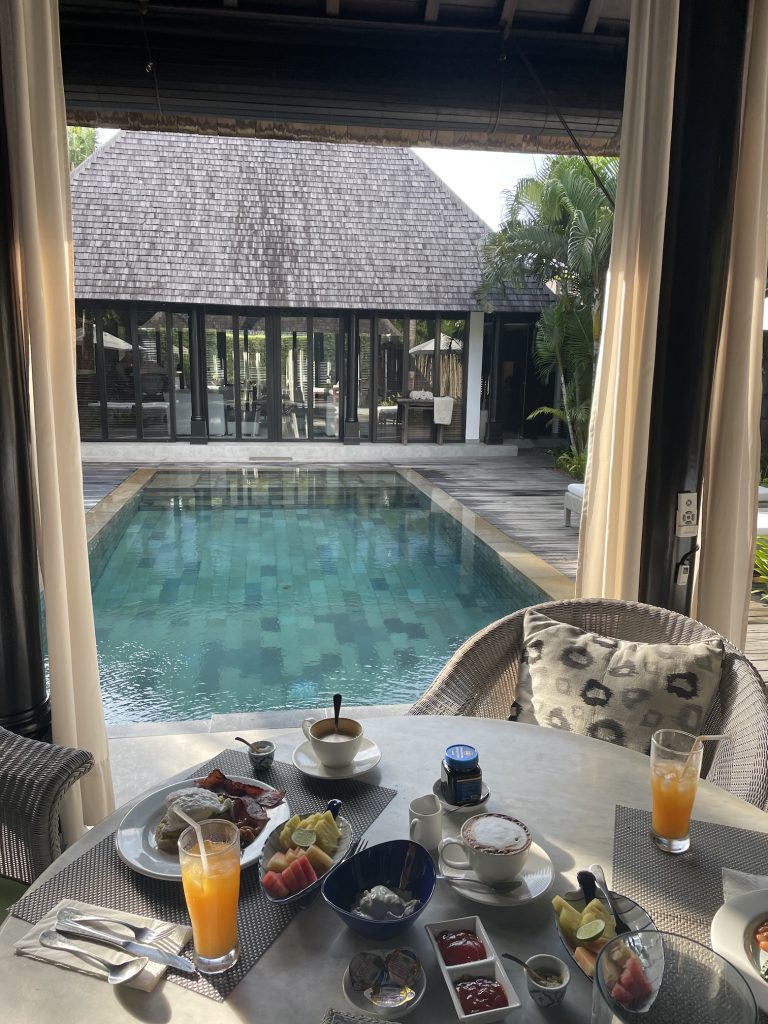 Nearby attractions that I would recommend are KU DE TA, a beach club and restaurant that is an outstanding place for sunset drinks. For shopping I would recommend The Flea Market, and you can walk along that road to find multiple different cafes and shopping experiences. I would also recommend Luc. Coffee Roasters, a great café for lunch or a coffee in between shopping. These places are all within walking distance of the villa.
Villa Samuan stands out from the plethora of private villas in the vicinity due to its distinct architectural design and exceptionally fashionable interior decor. The villa harmoniously blends traditional Balinese elements with contemporary aesthetics, resulting in a truly one-of-a-kind ambiance.
Thank you Komang and your wonderful team for being efficient, friendly, and treating me like royalty.
I would recommend Villa Samuan as one of the best luxury villas in Seminyak. Top class hospitality and exceptional service.
Reviewed by World Luxury Awards Representative, Kayla Lourens
To book this villa, visit their website: villasamuan.com