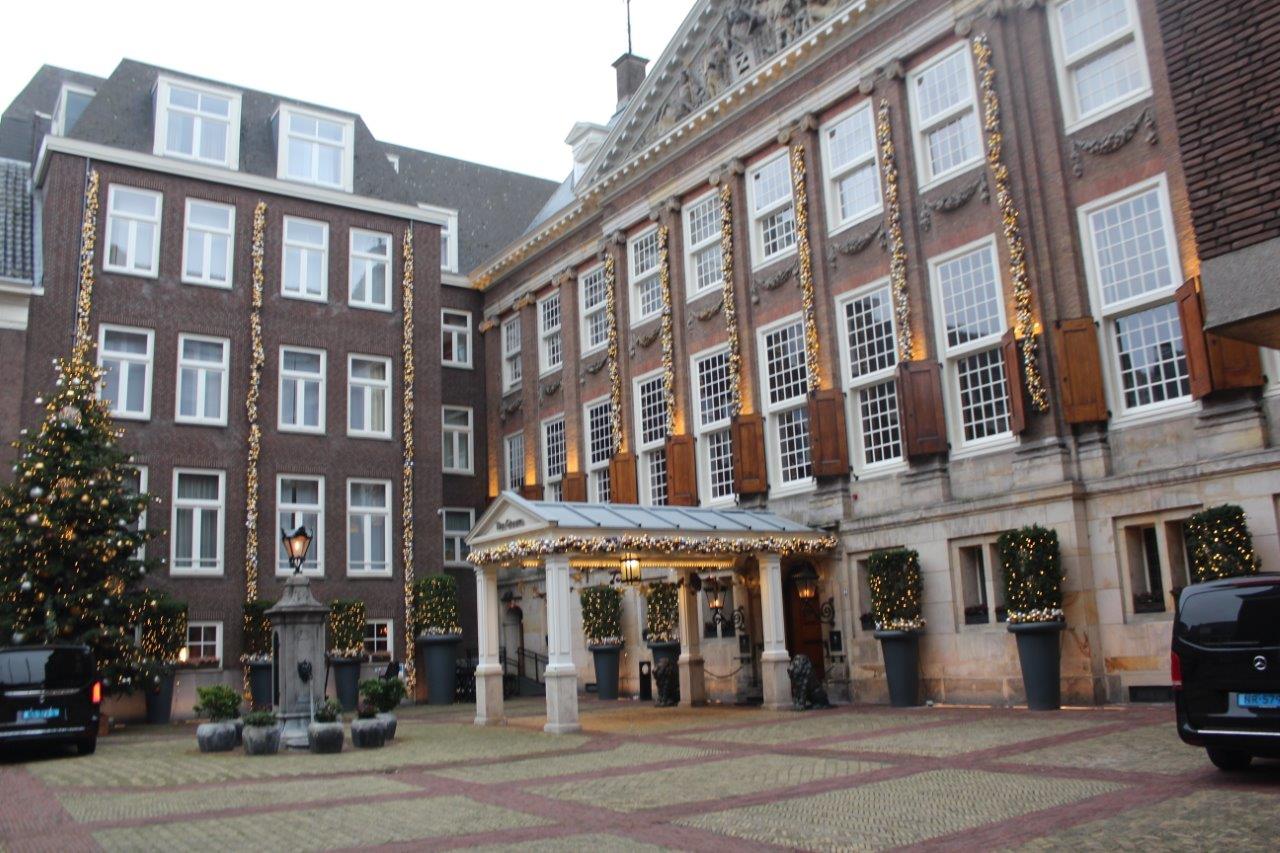 Sofitel Legend The Grand Amsterdam has quite the history, from a 15th-century convent to royal lodgings to Dutch Admiralty headquarters to the city hall of Amsterdam, the hotel boasts a rich history. Now, after a careful renovation by French designer Sybille de Margerie, it is a place of hospitality, art and culture. Furnished with French elegance and grandeur, the hotel blends sleek design with five star facilities, including 52 luxury suites with Butler Service and an indulgent spa. With the Michelin star restaurant Bridges, a Parisian themed bistro, the Library 'Or', a brown café, the banqueting halls and the beautiful garden terrace, this is definitely the perfect spot for the discerning business traveller or for a luxury stay in Amsterdam. Poetry and a rich history captivate and seduce everyone into visiting the hotel.
We checked in quite early for our three night stay at the hotel. We went up to our room and marvelled over how big, modern and beautiful it was. We had the most amazing view of the hotel garden and couldn't wait to make ourselves some coffee to warm us up.
The hotel has so much to offer and one will definitely not get bored while staying there. My husband and I really enjoyed the So Spa and of course the marvellous breakfast they serve at Bridges. My favourite? I really can't choose between the chefs special eggs Benedict and the amazing waffles. My husband and I had quite the appetite as there was just too many amazing things to try.
The hotel has the perfect location. We walked everywhere during our stay and while the wind was sometimes cold we actually enjoyed roaming around the streets and getting lost. There are many restaurants and bars in close proximity of the hotel, and it is also located in the Red Light District.
I would recommend this hotel to any traveller, the service was superb, the food was delicious and we could not have wished for a better location to explore Amsterdam from.
Reviewed by Jana Stoman- World Luxury Awards Representative
To view this Beautiful Hotel or book click the link below