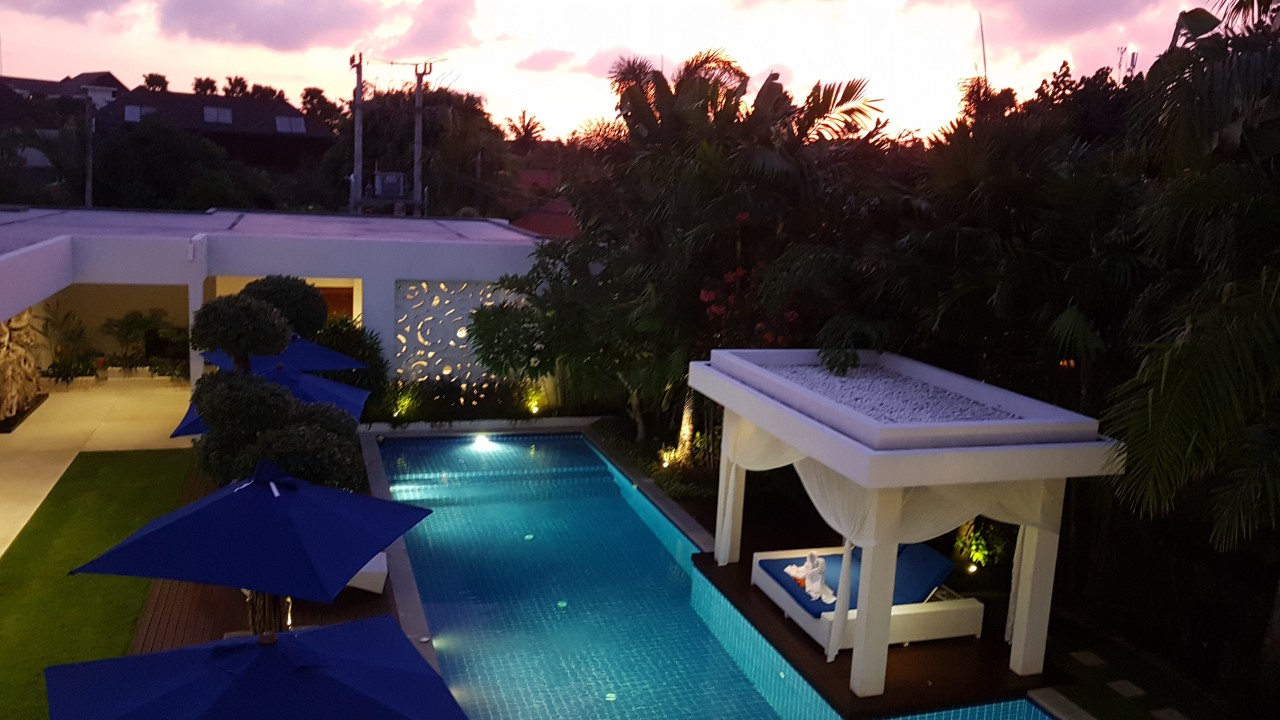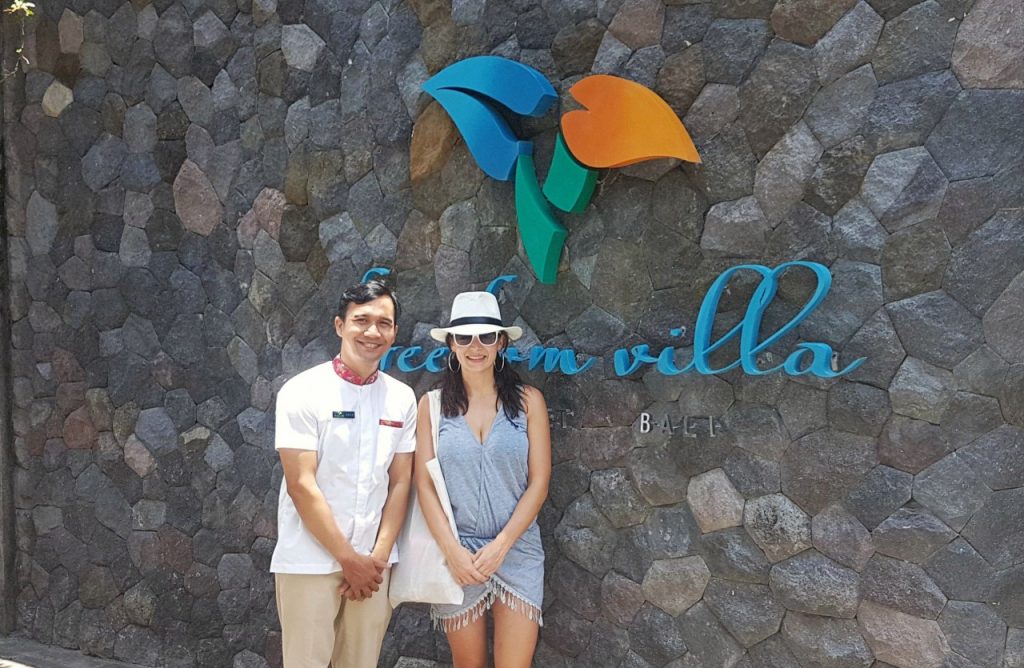 We arrived on a beautiful Sunday afternoon in Seminyak at the wonderful Freedom Villa in Bali. As soon as we stepped out of our transfer vehicle we were welcomed by the lovely smiling staff who assisted us with our luggage and provided us with a fragranced cold towel to refresh us from the drive. We where then escorted into the main area of the stunning lounge and dining area with a young coconut drink, sandwiches and fresh fruit. The whole setting is to die for, all open plan so you can enjoy the views of the pool and perfectly manicured gardens.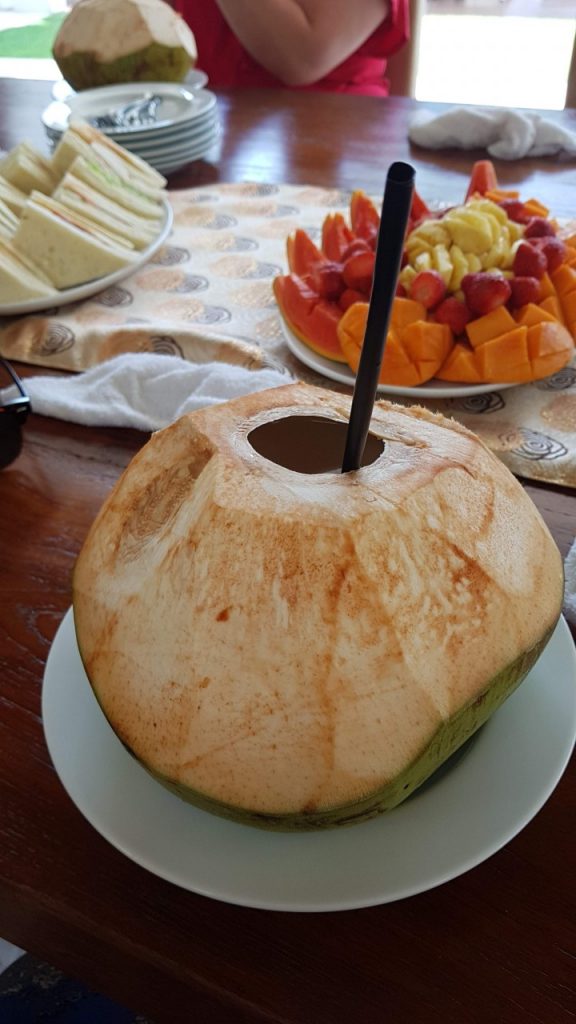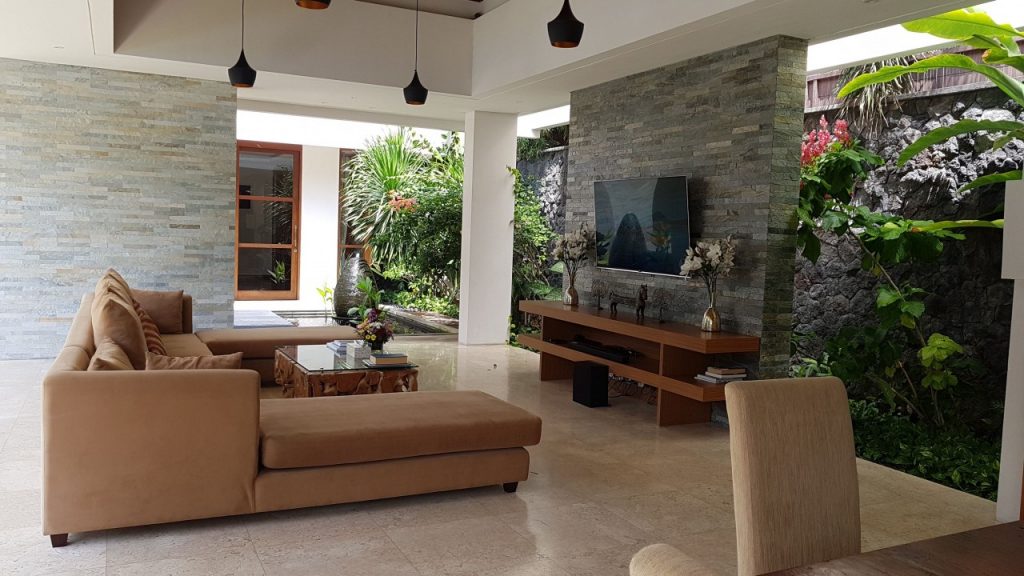 Once we had some time to relax we where then taken on a tour to choose our rooms. There are 5 rooms on the property each with its own bathroom and unique views. I chose the room with the Koi pond on its doorstep and the separate open air bathroom. My room featured a king size bed with the fresh towels in the shape of a dog with the local Frangipani flowers also scattered on the bed. Other rooms included a walk in closet, an outdoor bath and shower and the bottom two rooms opened up onto the pool area.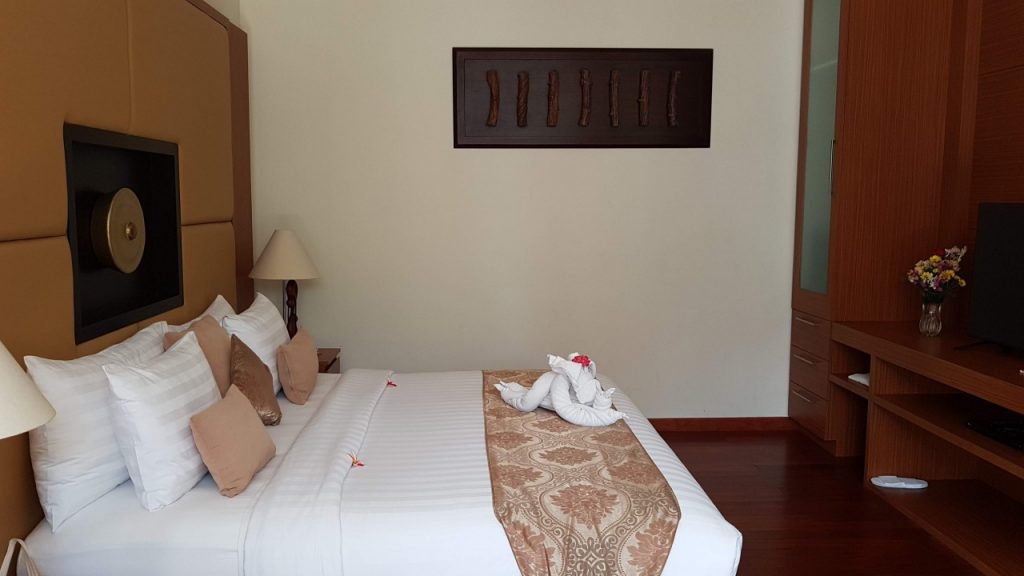 Freedom Villa also offers a well-equipped air-conditioned gym and is housed on the upper floor with beautiful views. The room has full-wall windows, with equipment including a treadmill, stationary bicycle, cross trainer, free weights and yoga mats.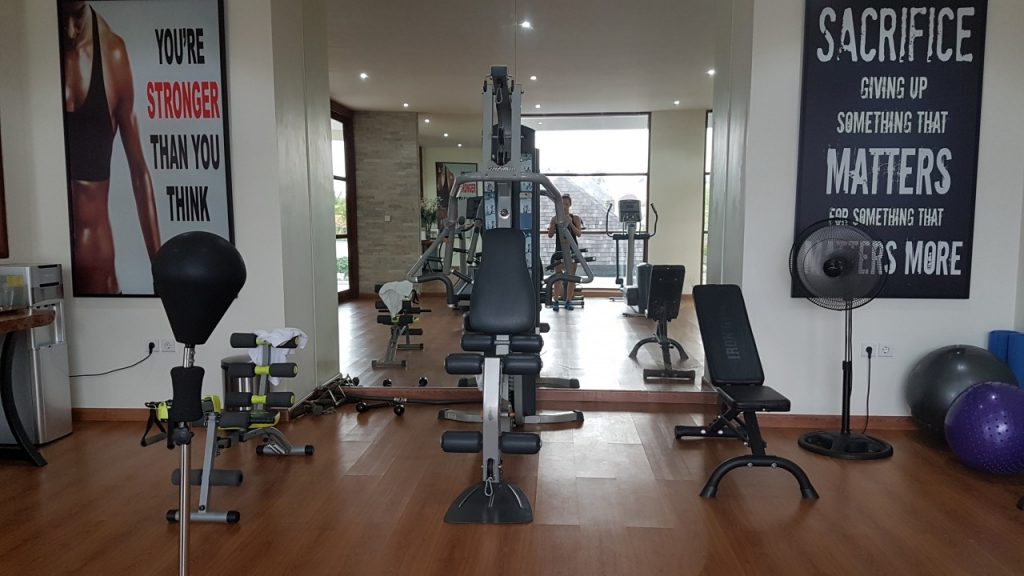 One of my favourite things about the villa is the amazing blue tiled pool. I spent most of my time relaxing in the pool and on the Swan pool float and of course lounging on the Chaise Longue in the sun.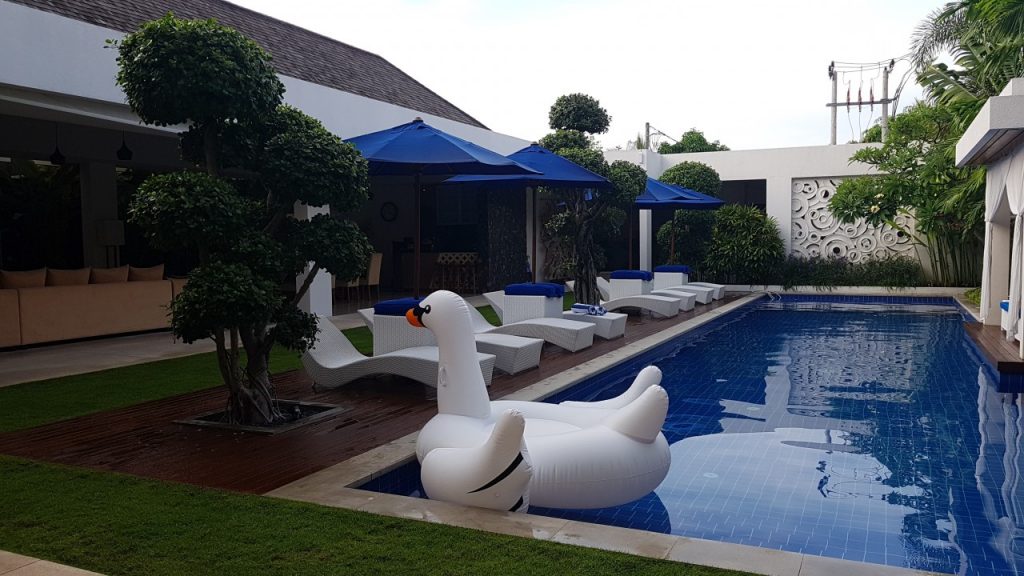 At the end of each day we were spoilt by a wonderful dinner made by the in house private chef and staff. There is a huge variety to choose from and I ordered the most amazing creamy mushroom pasta that was absolutely divine. The Villa staff are always there to assist you throughout your stay and help you with any local activities you wish to book or give you information on Bali and the local culture.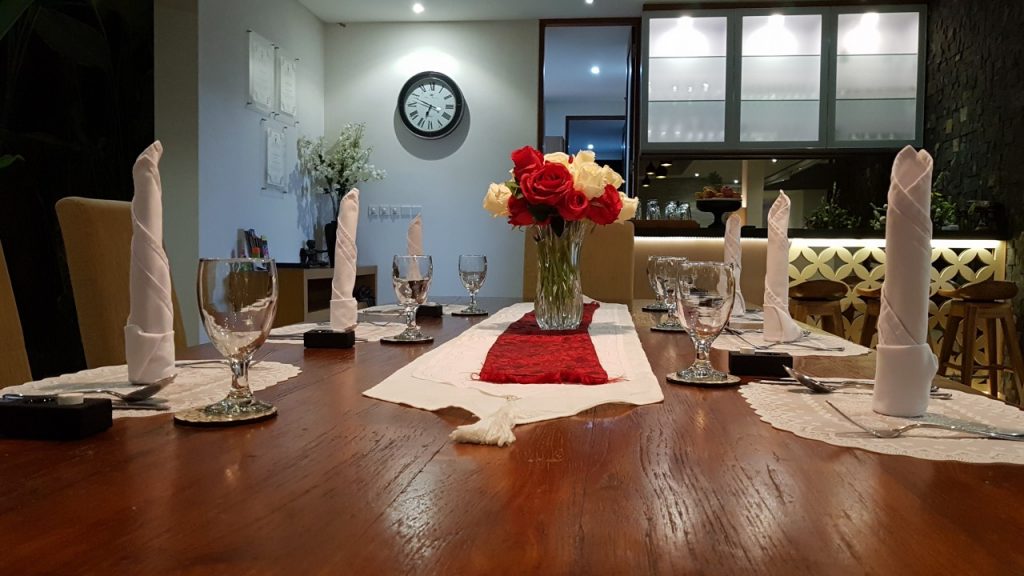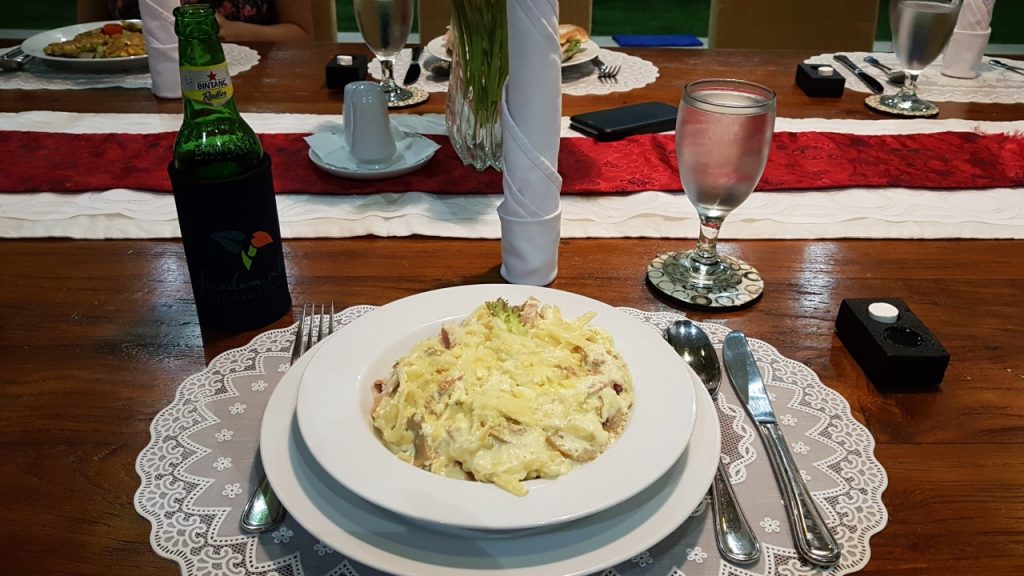 Each morning we woke up to an amazing breakfast spread. The first day we had fresh fruit, croissants, cake and we ordered a English breakfast which consisted of bacon, eggs, chicken sausage and toast; it was delicious. On the second day when we awoke there was a spread of fruit, flapjacks and toasted cheese. My colleagues and I truly enjoyed the amazing food we were served.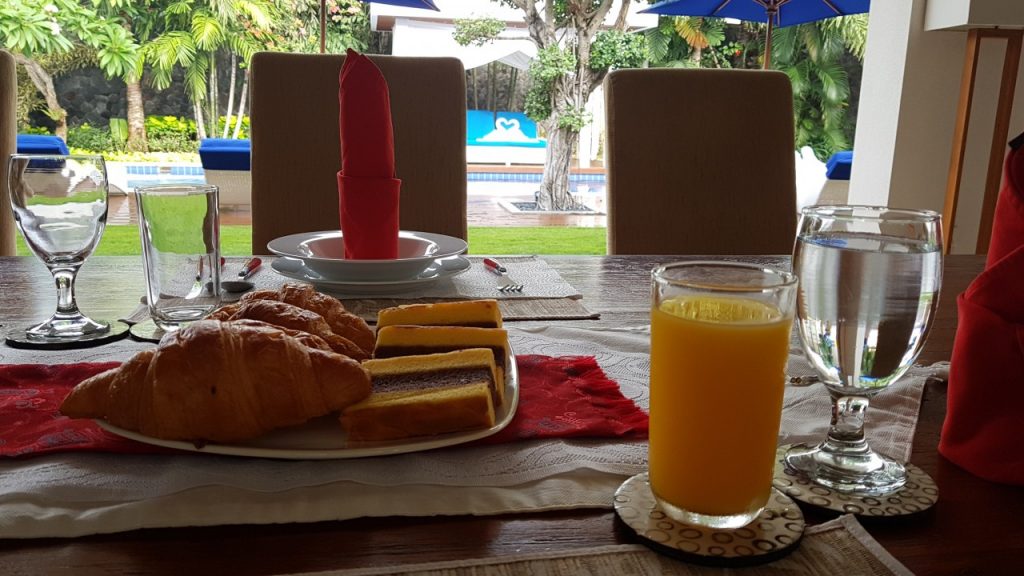 Freedom Villa is the ultimate hideaway paradise, secluded from the busy streets and noise but close enough to walk to the shops, restaurants, bars, clubs and of course the beach. A big thank you to the team and to the owner Mr Robert who really spoilt us all with this amazing break.
Reviewed by Melissa Hofmann- World Luxury Hotel Awards Representative.
To book this fabulous accommodation please follow the link to their website www.freedomvillabali.com