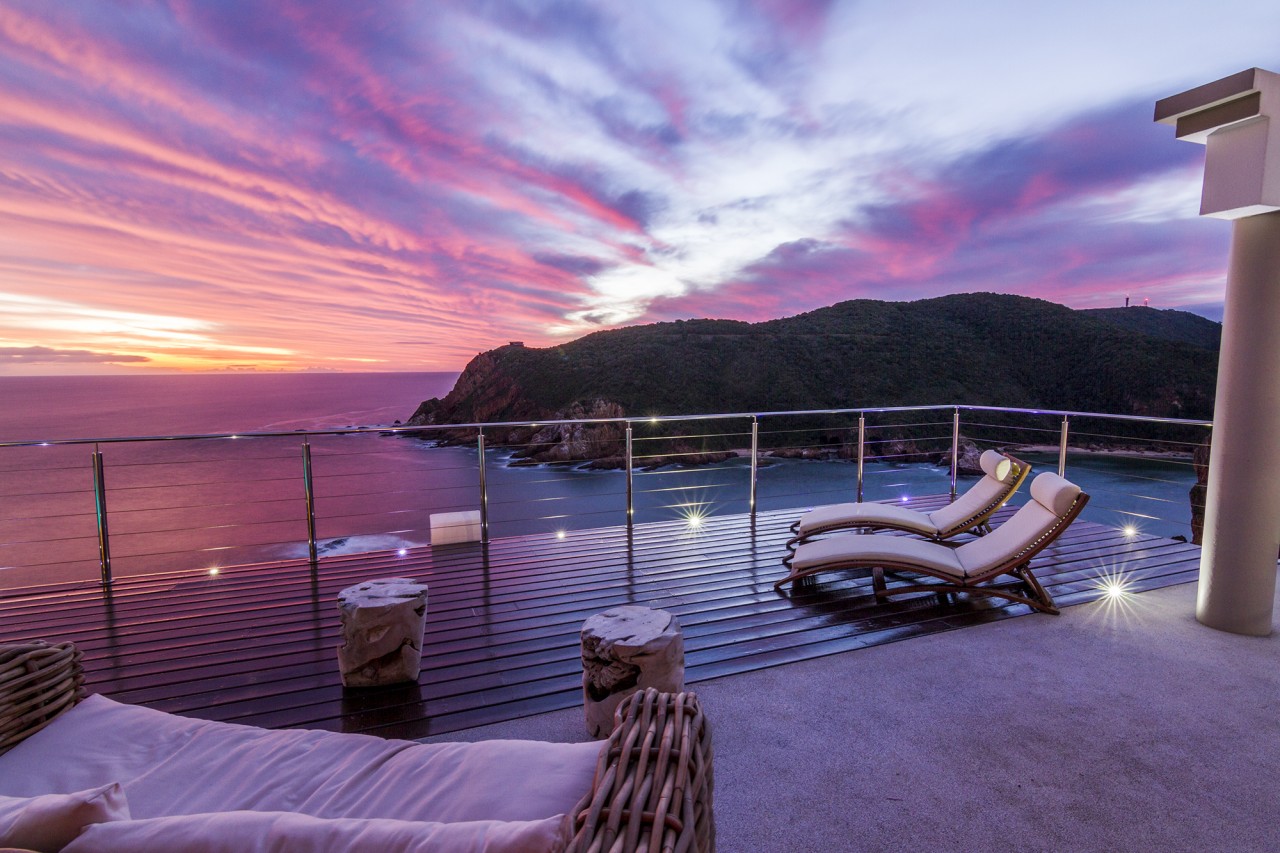 Head Over Hills Luxury Retreat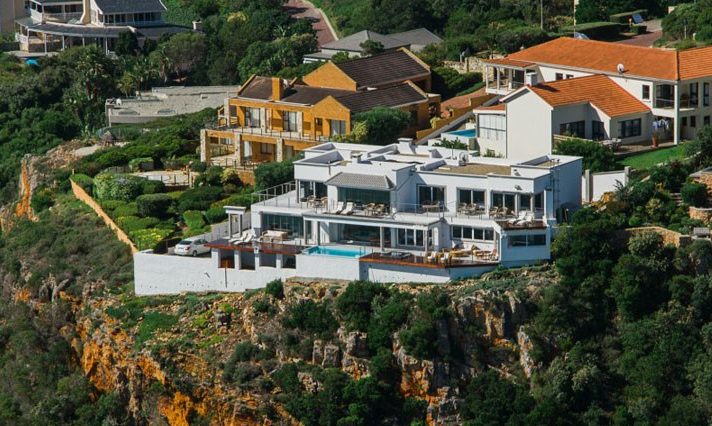 Head Over Hills Luxury Retreat is located high up on the famous Knysna Heads. This luxurious guest house opens out onto a large deck, infinity pool and one of the most breathtaking views I have ever seen. The view overlooks the majestic blue ocean below and staggering cliffs. Watch these light up at sunset, when the sky transforms into a kaleidoscope of pink and blue. The location and atmosphere of this property is rare and precious.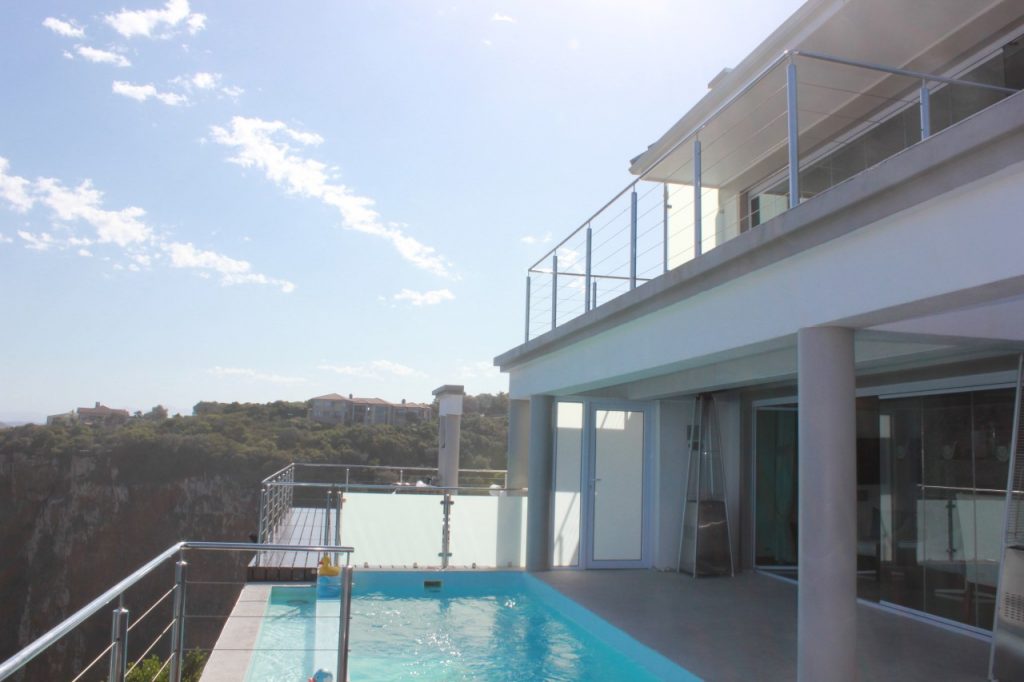 This intimate boutique guesthouse is the ultimate in relaxation. We could kick off our shoes and relax at leisure as if in the comfort of our own home. The house is beautifully decorated with modern and elegant features that flow with the oceanic surroundings. Above all, it has an incredible warmth, combined with luxury and class.
The 8 luxury rooms are spacious and the bathrooms are enormous. The owners have spared no expense in ensuring only the best is offered, but the most impressive feature is the Hästens bed. These Swedish manufactured, specialized beds were amazing and we slept so soundly – all contributing to a truly relaxing stay. One of my top treats was the Smeg fridge filled with complimentary beverages – how wonderful!
Dining was an event all on its own… The charismatic and hospitable staff hosted us on both evenings, and they never failed to impress. Impeccable meals were served using fresh ingredients, and of course were presented beautifully to round off the experience.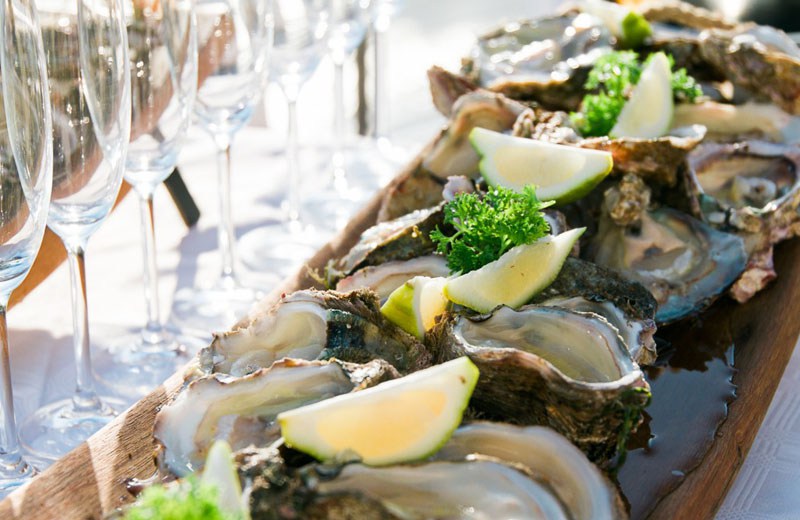 By the time we left, I felt like family. They hosted us with so much warmth and care that we were instantly bonded. The owners of Head over Hills are passionately involved with the daily operation of their bespoke property, and they remain shining examples of what it means to provide outstanding and world-class hospitality.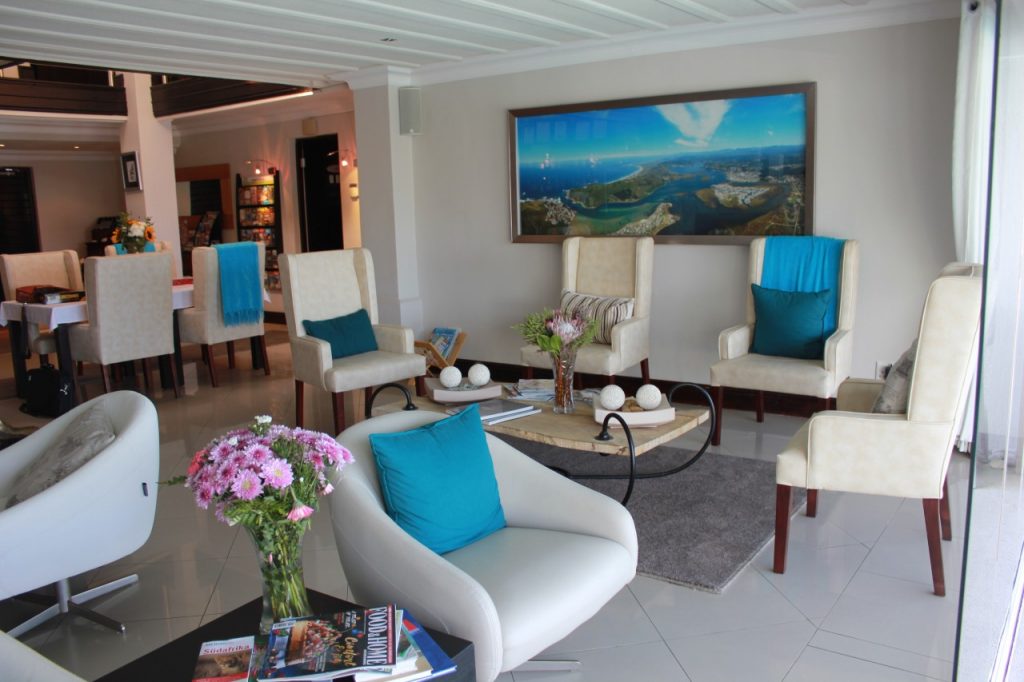 They have recently also launched Head over Hills Travels, an expert travel company that specializes in booking a dream South African holiday. www.headoverhillstravel.co.za
Michelle Snyman- Brand Manager World Luxury Hotel Awards

"This property is remarkable and showcases one of the most beautiful parts of South Africa. Make sure you experience this at least once!"