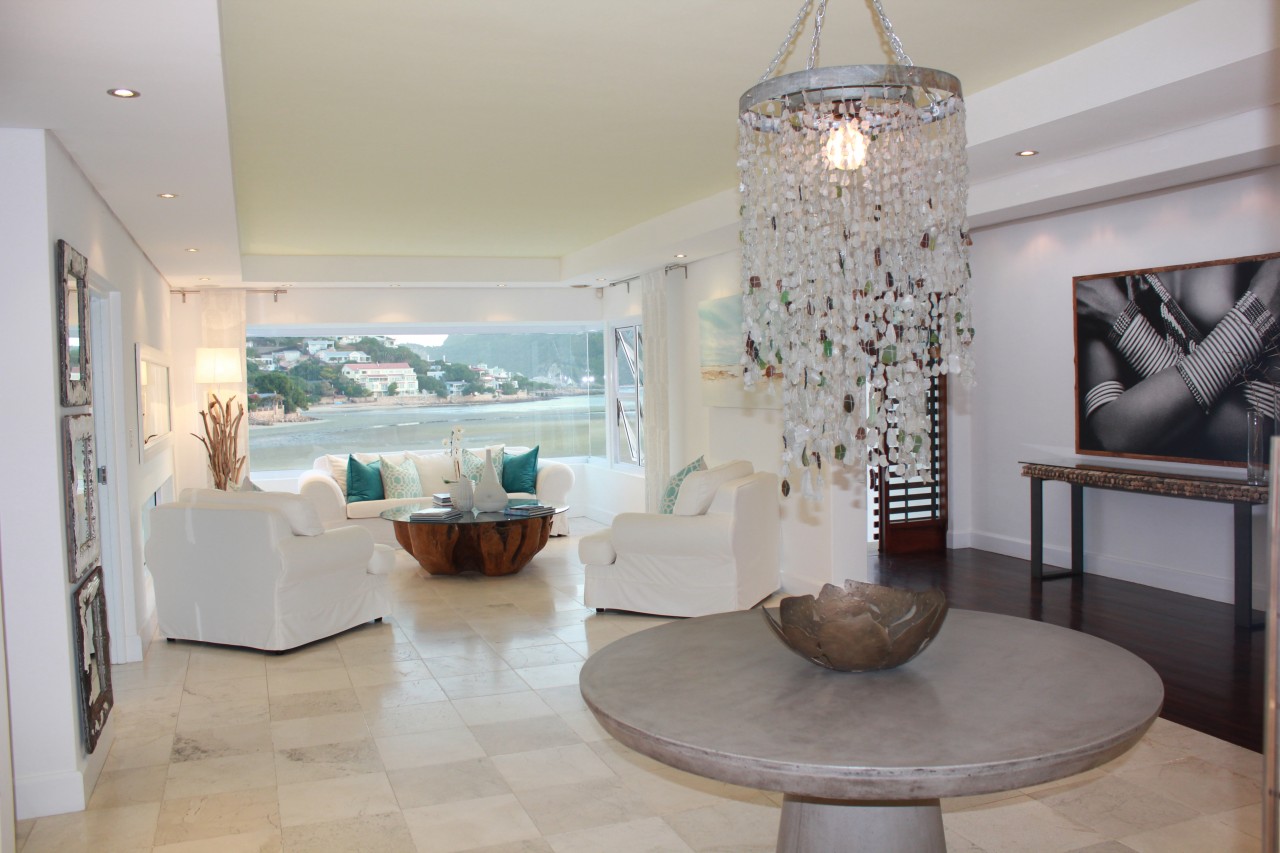 Amanzi Island Lodge
When you arrive at a destination, and you are met with playful bicycles and kayaks, you know that you are stepping into an adventure!
Quietly nestled overlooking the spectacular Knysna lagoon, discover Amanzi Island Lodge… a very special coastal retreat.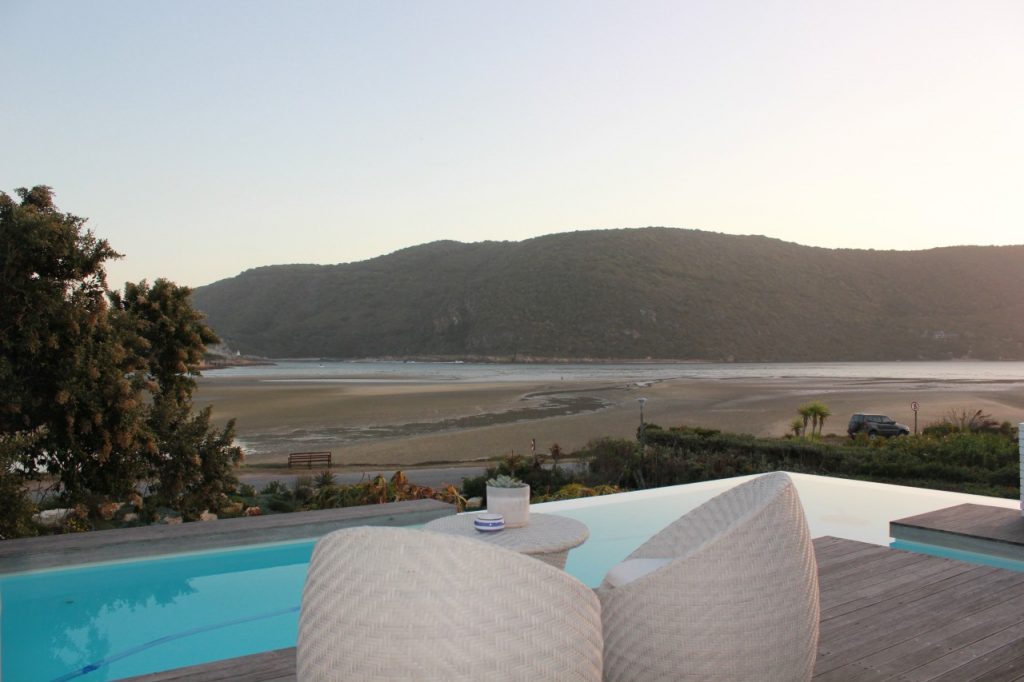 Amanzi island Lodge operates like a private luxury home. Guests have access to full kitchen, dining and living areas – exuding a sense of home-away-from-home. The fridge is stocked and we helped ourselves to wonderful beverages at leisure. We particularly loved the daily high-tea, reminiscent of a bygone era.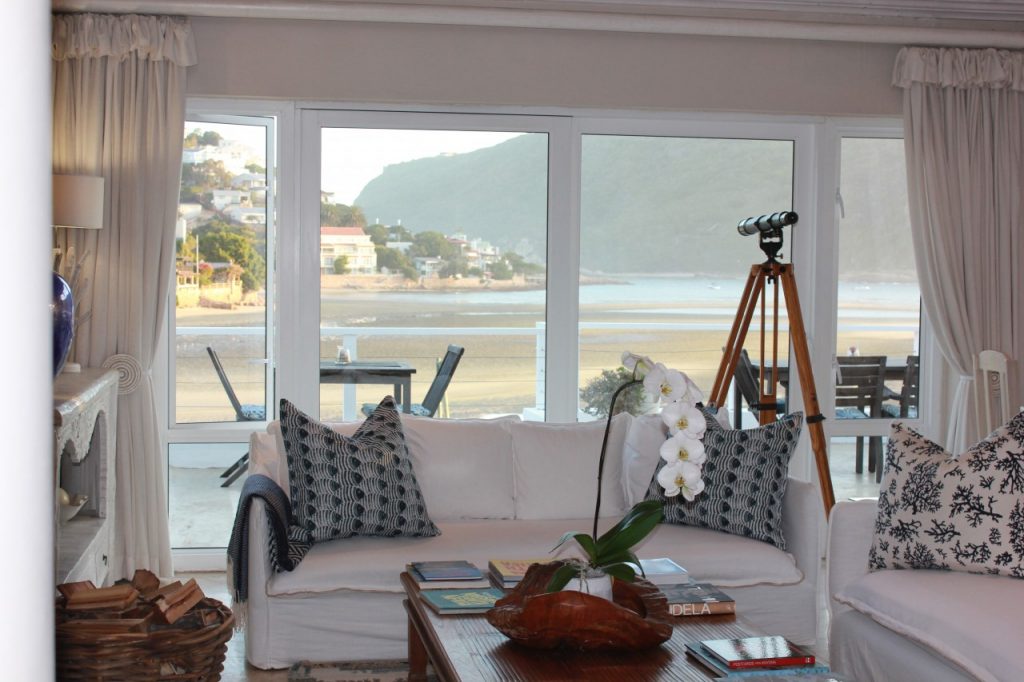 The look-and-feel of this laid-back luxury lodge is one of serenity. Clean coastal white walls, pastel blue interiors, and wooden textures lay the background tone to vacation bliss. Unique decor furniture pieces and contemporary modern artwork adorn the walls – attributing style and artistic expression.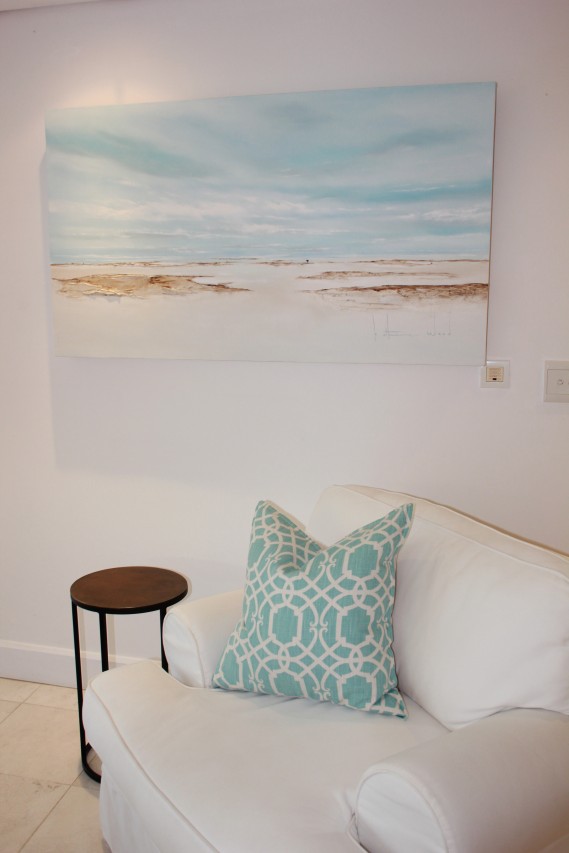 We were fortunate enough to stay in the Honeymoon Kingfisher Suite, and it was spectacular. The suite epitomizes ultimate luxury and features its own lobby, walk in closets (every girl's dream!), spacious bathroom, wrap-around deck, pool and of course, all this looking out onto the breathtaking Knysna lagoon.
The property also features a computer room, beautiful garden, swimming pool as well as multiple comfortable sitting corners to enjoy a good book. The team is incredibly friendly and they went well out of their way to provide a memorable and beautiful experience for us.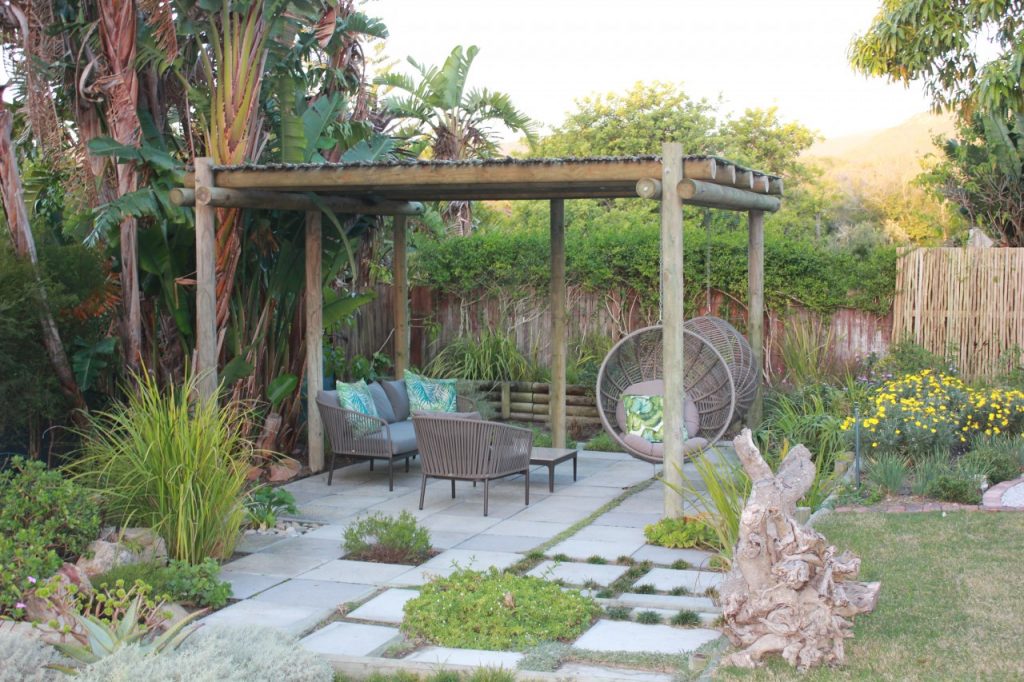 Amanzi Island Lodge is one of Knysna's best-kept secrets and would be the most amazing honeymoon option for couples or for a family holiday where there are flexible self-catering options available.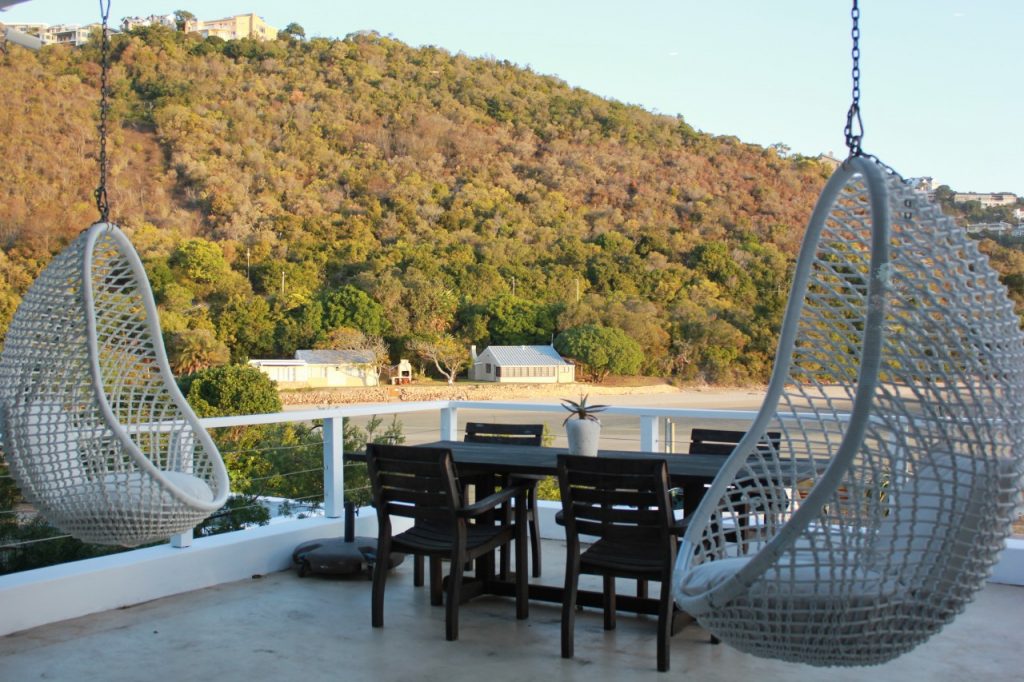 Michelle Snyman – Brand Manager World Luxury Hotel Awards
for more information visit www.amanzilodge.co.za
or Book: info@amanzilodge.co.za
To view more reviews click here