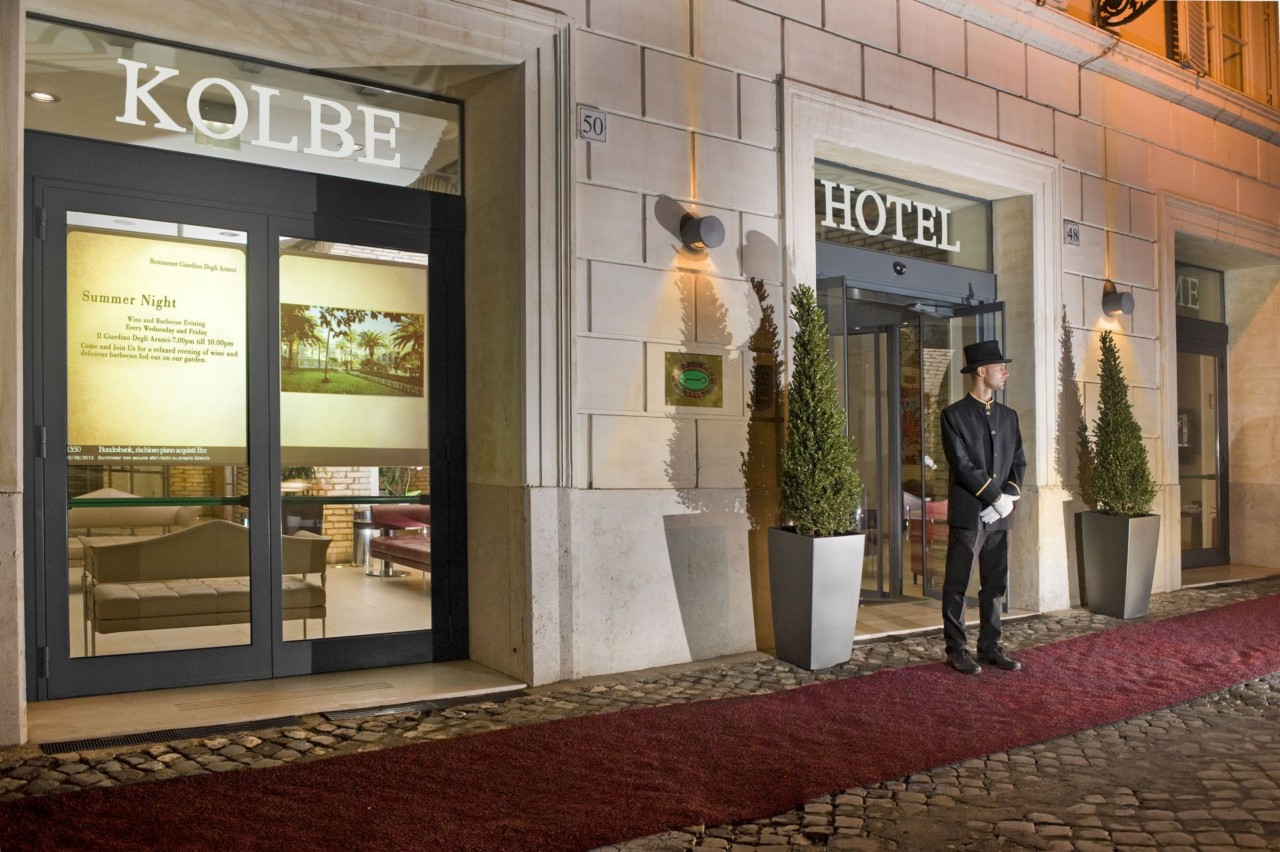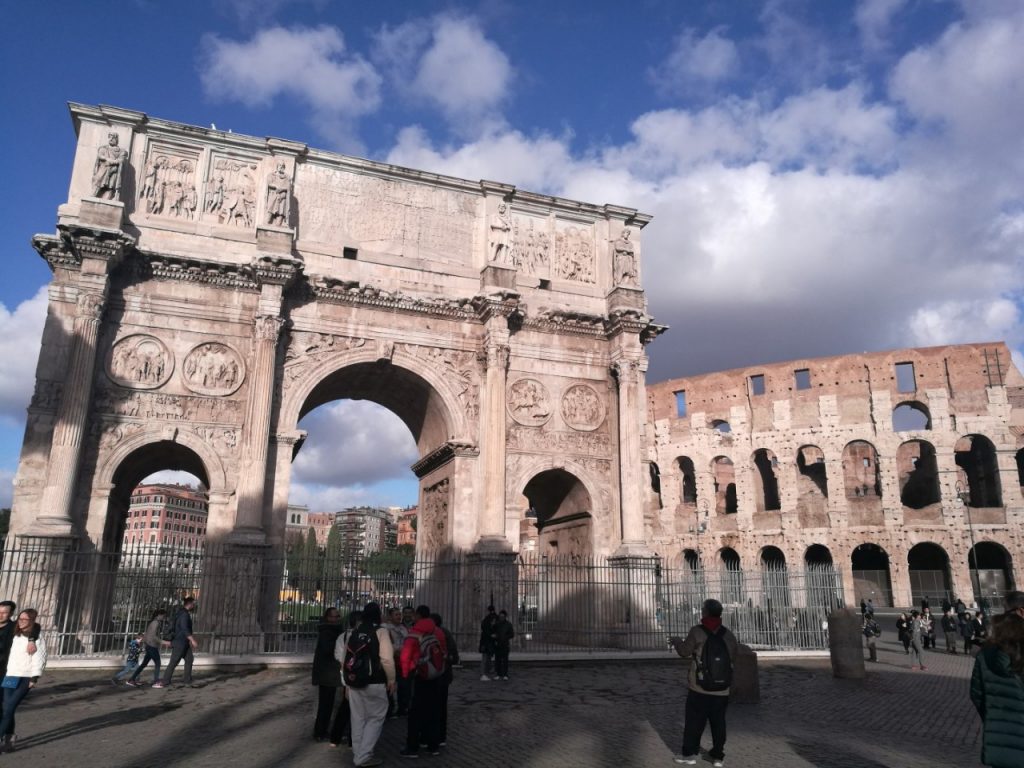 The city of Rome, Italy is an enchanting experience. Rome is a vibrant and decadent destination. It is filled with passionate Italian locals and rich history. Rome has played an important role as a political and religious capital during centuries of human civilization and should be on everyone's bucket list.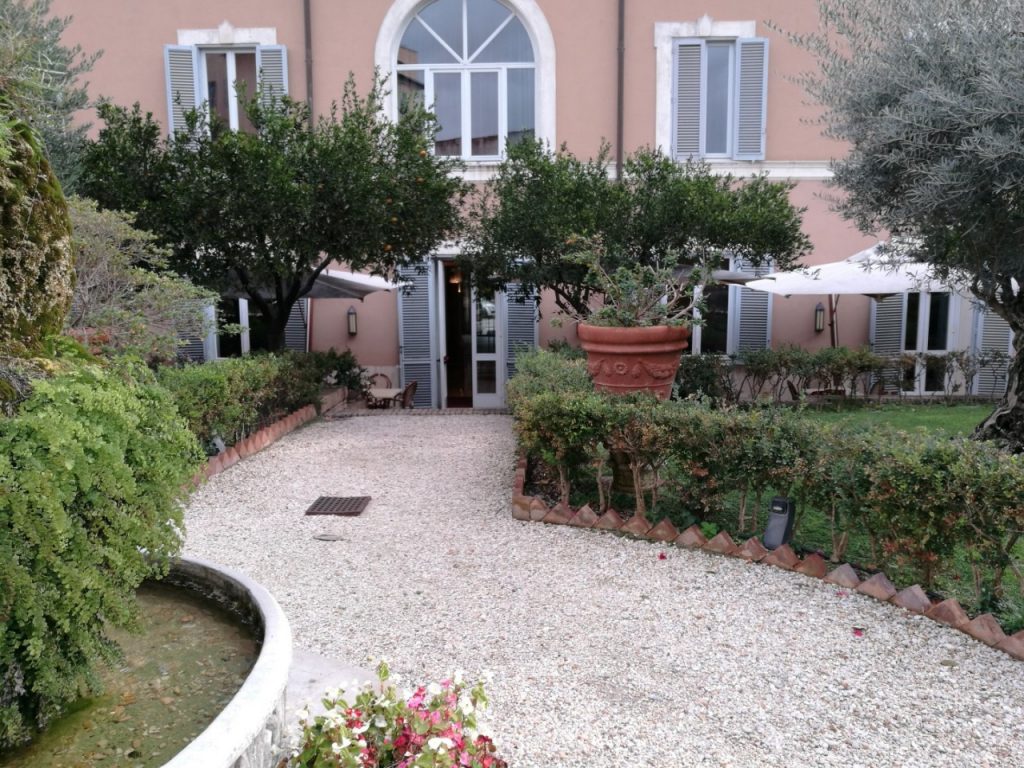 Walking amongst the historic ruins of the Roman Forum is an experience that will leave you with goosebumps, not to mention a tour of the Colosseum where one can imagine gladiators having a brutal battle.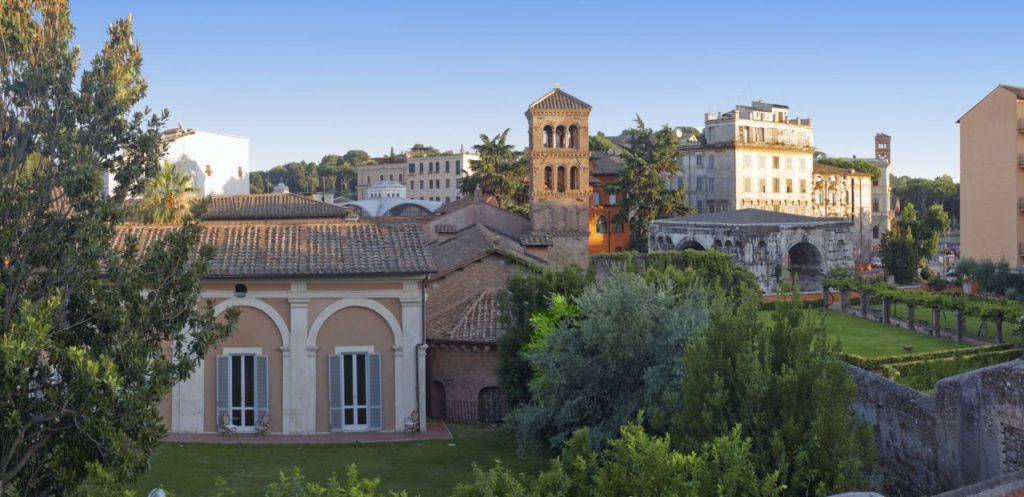 What made my Roman tourist experience truly special was the fact that our hotel was located right in the middle of all the important historic sites. Just a brief walk from Kolbe Hotel Rome brings you to the centre of it all.
"Surrounded by the magnificence of ancient Rome, only a few steps from the Circus Maximus and the Imperial Roman Forum, the building is located in an evocative and prestigious area right in the heart of the city."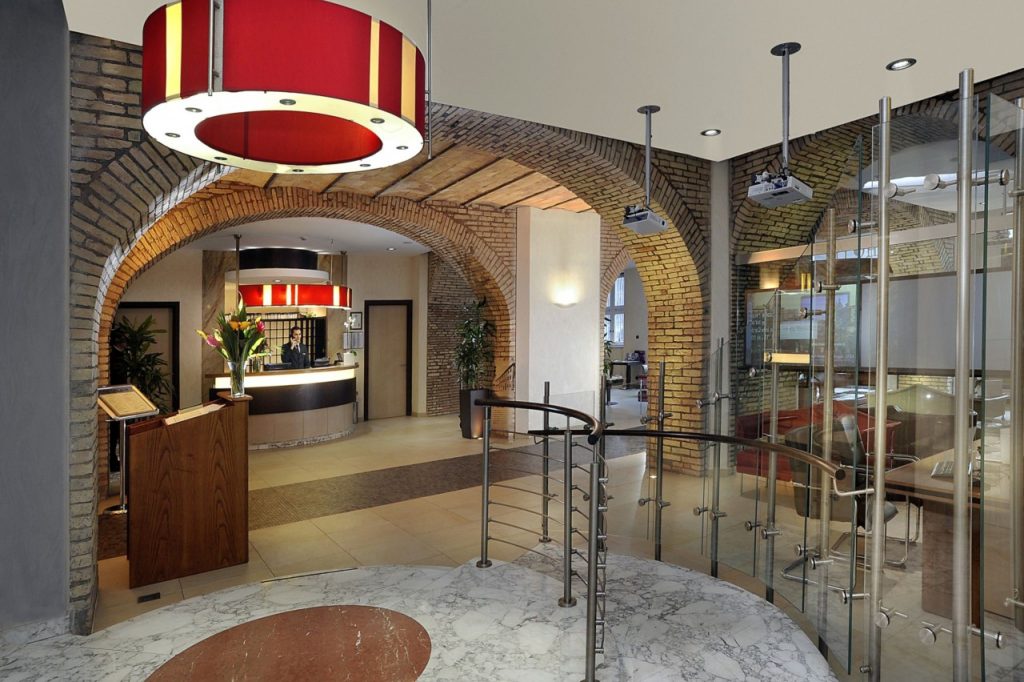 Kolbe Hotel Rome is a blend of modern and ancient décor; the furniture and finishing are modern and comfortable, yet the hallways are decorated with examples of ancient Roman clothing which is fascinating and really gives you an idea of what was worn back in the day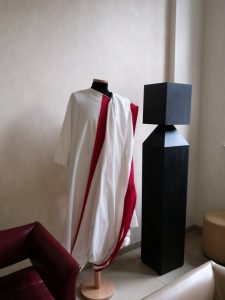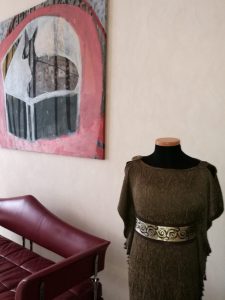 Upon entering the lobby guests are met with extremely friendly staff welcoming you to the hotel. The lobby leads into a contemporary bar lounge as well as the Garden Restaurant – Al Palatino. Guests can choose to sit inside or outside to enjoy a delicious gourmet meal. The garden outside is breathtaking.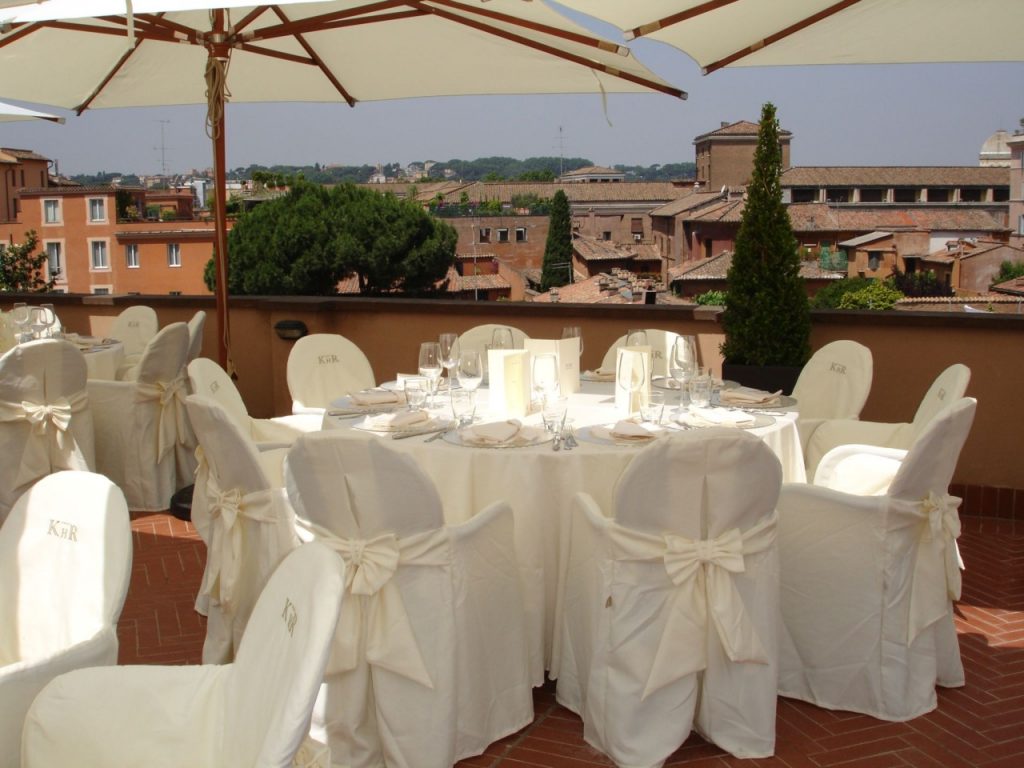 "Keeping Mediterranean traditions alive, the courtyard reflects calmness, tranquility and peace. Guests can drink, dine or simply relax in this private sanctuary that is unique in all of Rome."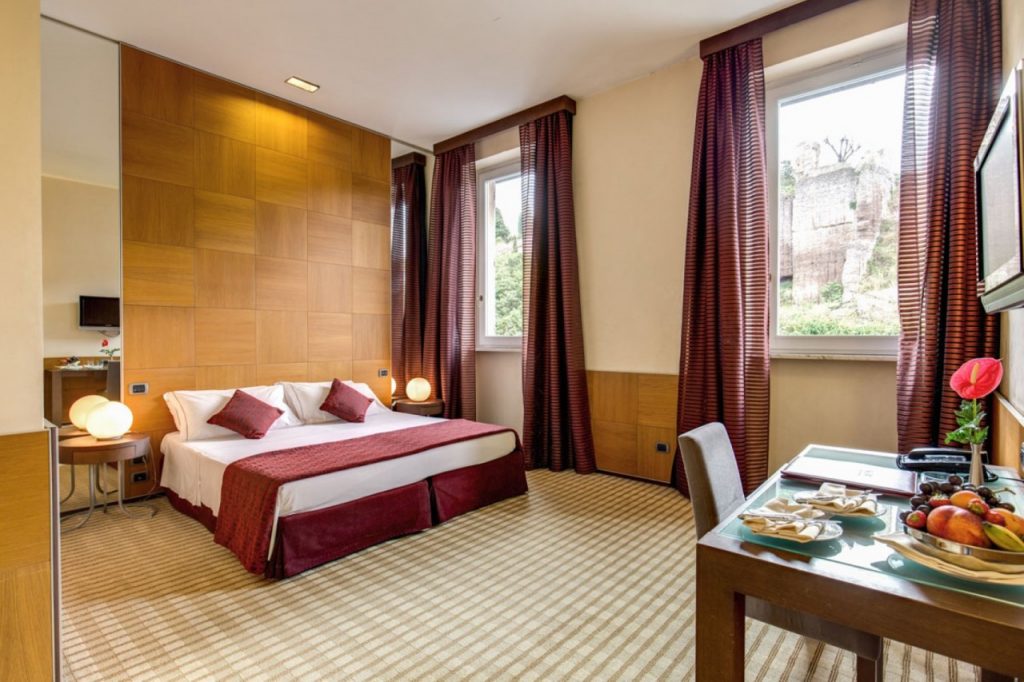 The Kolbe Hotel Rome offers a variety of rooms. This includes double rooms, deluxe suites as well as family rooms. Rooms are generally decorated with maroon and light pastel colors and guests can enjoy bathroom amenities from Roberto Cavalli. One of the great features of the rooms are the big windows which open with a view of the surrounding area.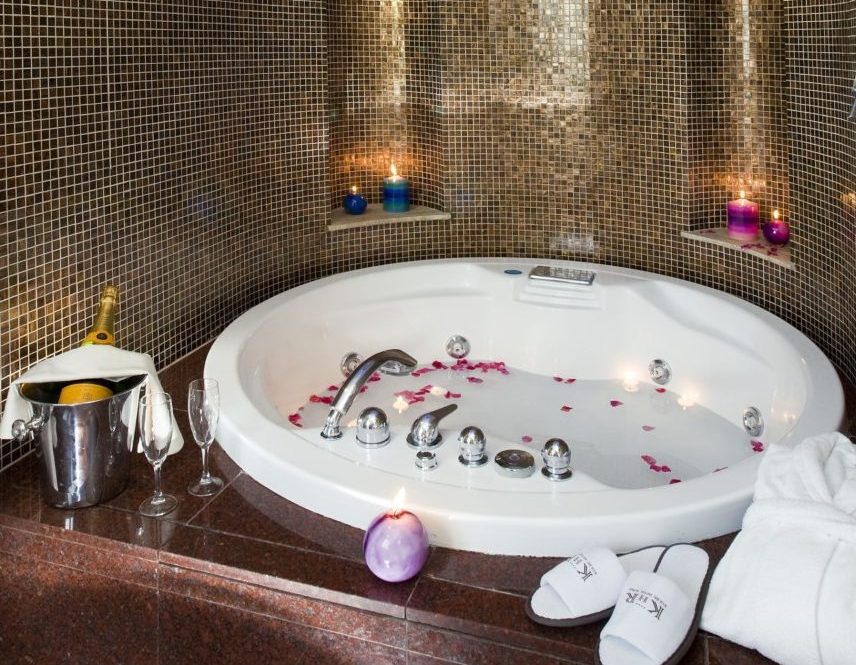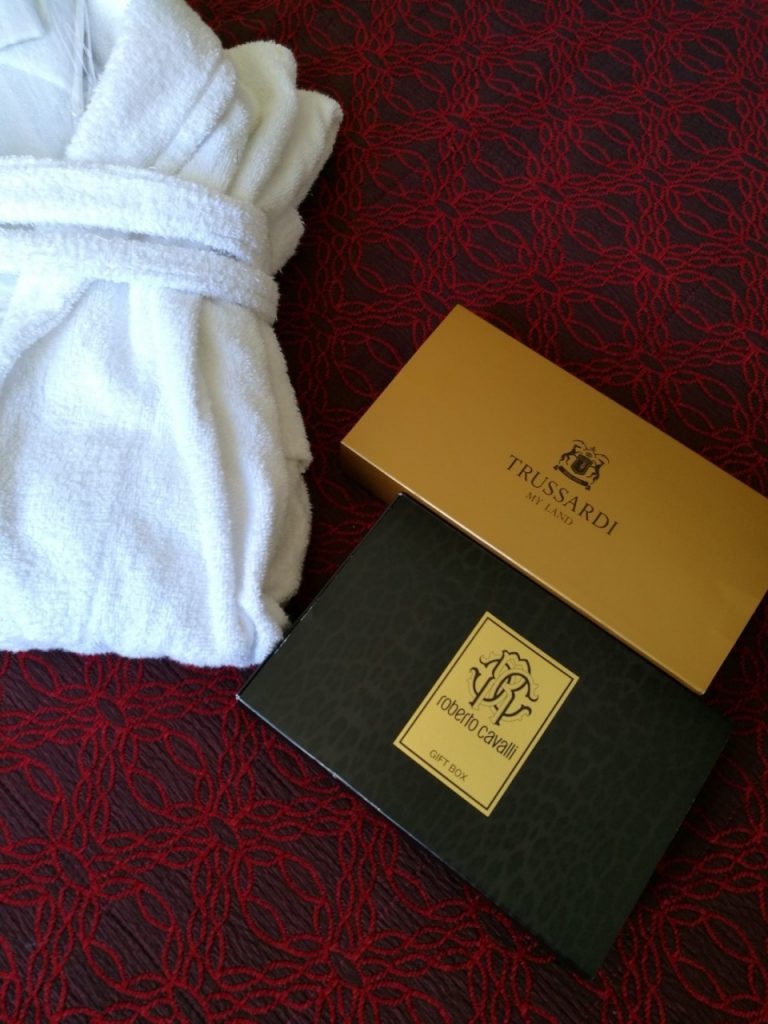 The hotel also offers great meeting and function facilities. During my stay at the Kolbe Hotel Rome, the hotel hosted a large corporate group with ease and professionalism.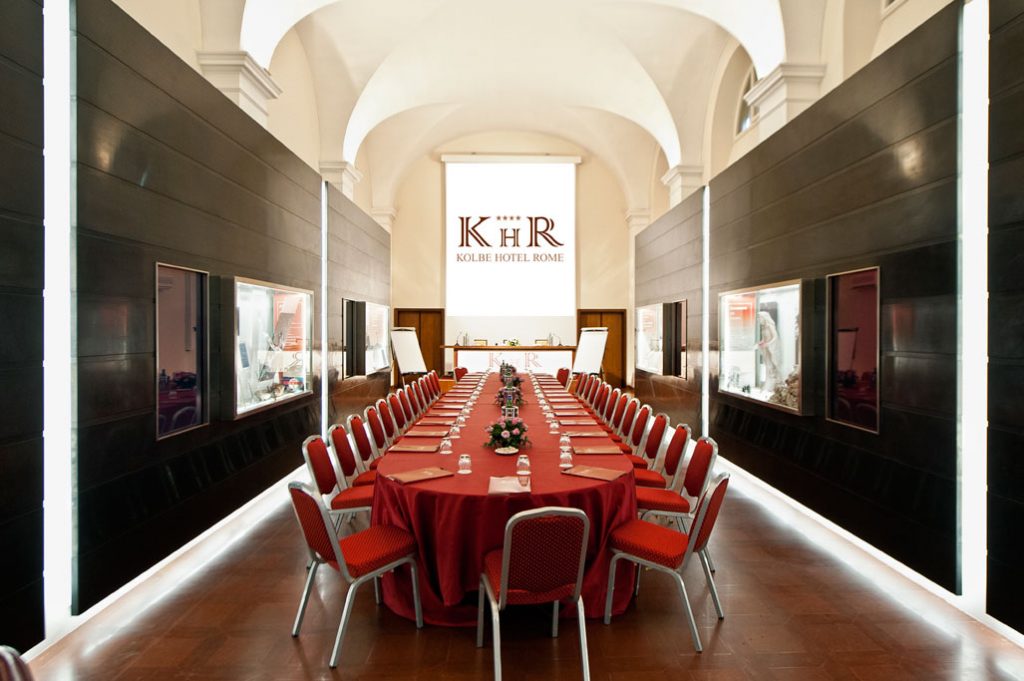 Breakfast is served as an informal affair and leaves guests to help themselves to coffee and snacks from the buffet. This provides a relaxed environment for families or businessmen that want to grab a quick snack before heading to the next meeting.
Overall it was a wonderful stay that provided me quick access to the best that Rome has to offer.
Reviewed By Michelle Snyman
Brand Manager World Luxury Awards
To see more of this hotel click here