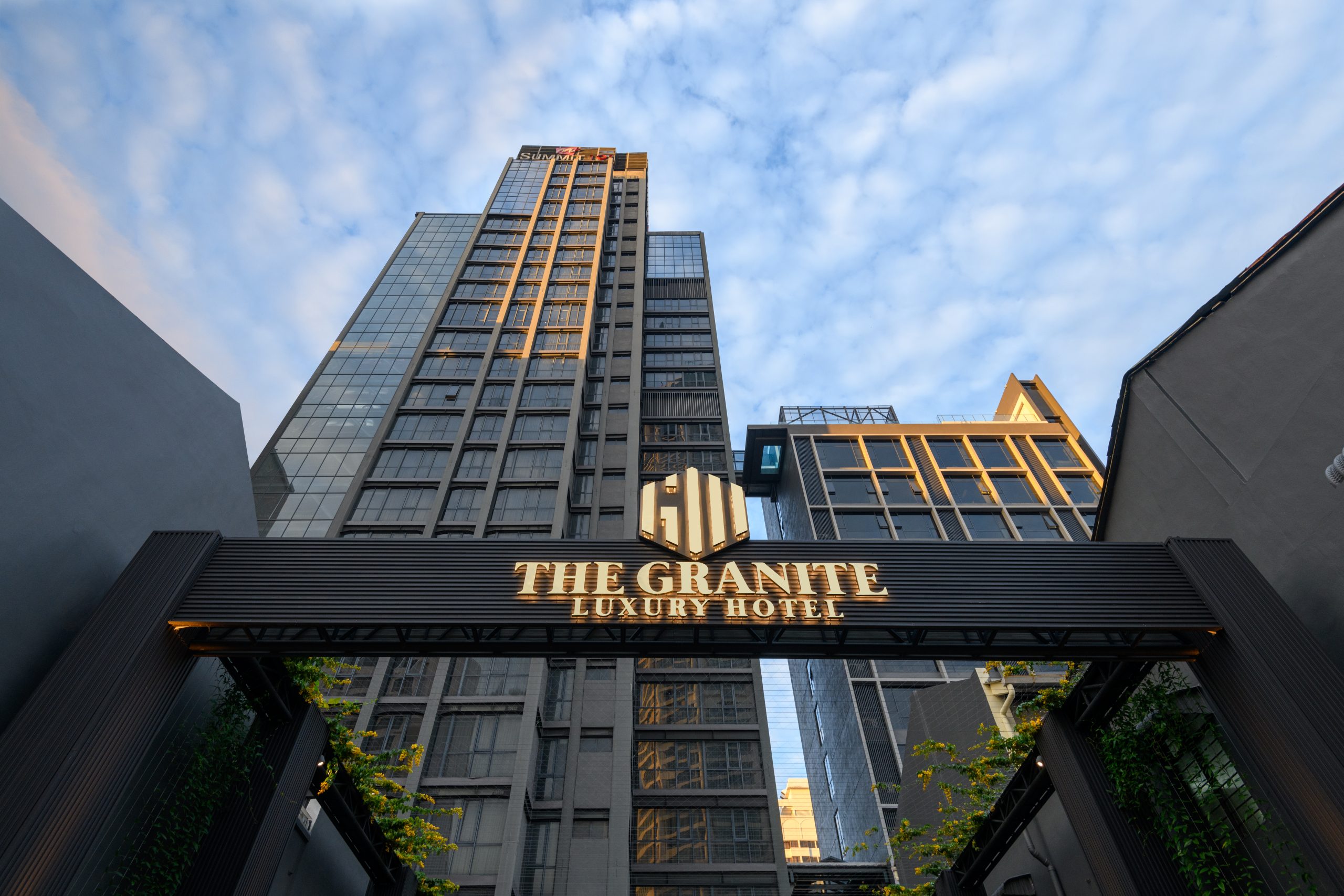 A Lavish Haven of Luxury: The Granite Luxury Hotel Exceeds Expectations
The Granite Luxury Hotel, located in Georgetown Penang, is the ideal destination for romantic escapes, family holidays, and business meetings.
I had the pleasure of staying at The Granite Luxury Hotel for two nights, and I must say that my experience was nothing short of extraordinary. From the moment I stepped foot into the hotel lobby, I knew I was in for an unforgettable stay.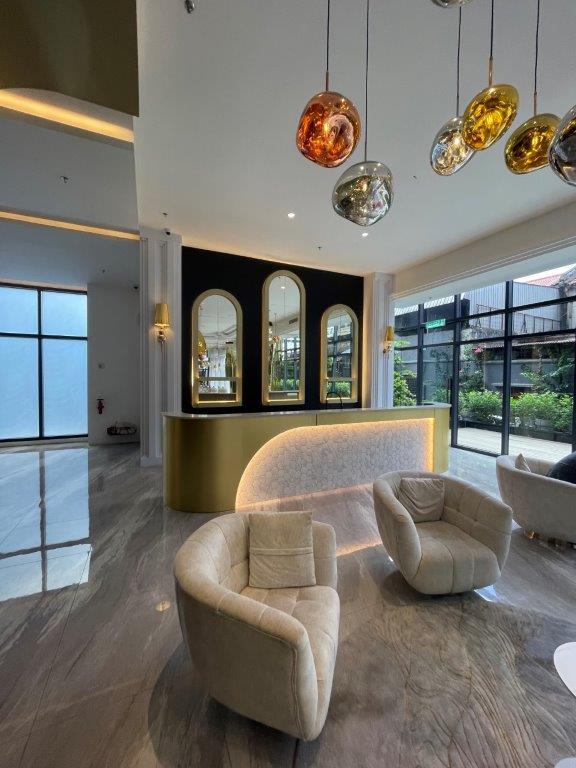 The staff at The Granite Luxury Hotel is undoubtedly one of their greatest assets. Upon arrival, I was greeted with warm smiles and personalized service that made me feel like a valued guest. Bryan at the front desk assisted me with the check-in process and showed me to my room. He was very informative and helped me with bookings throughout my stay for various activities and eateries.
I checked into their Luxury Room, which had tasteful décor, plush bedding, and a comfortable ambience. The amenities provided were top-notch, including a welcome gift, a coffee machine, and a luxurious bathroom with premium toiletries. The room offered big windows which allowed for a great view of the city and a partial sea view. The bed was exceptionally comfortable, ensuring a restful night's sleep after a long day of exploring the city.
At turndown, the housekeeping set up a romantic bubble bath which included a bottle of sparkling juice, chocolates, and bath salts. They also dimmed the lights to create a romantic atmosphere.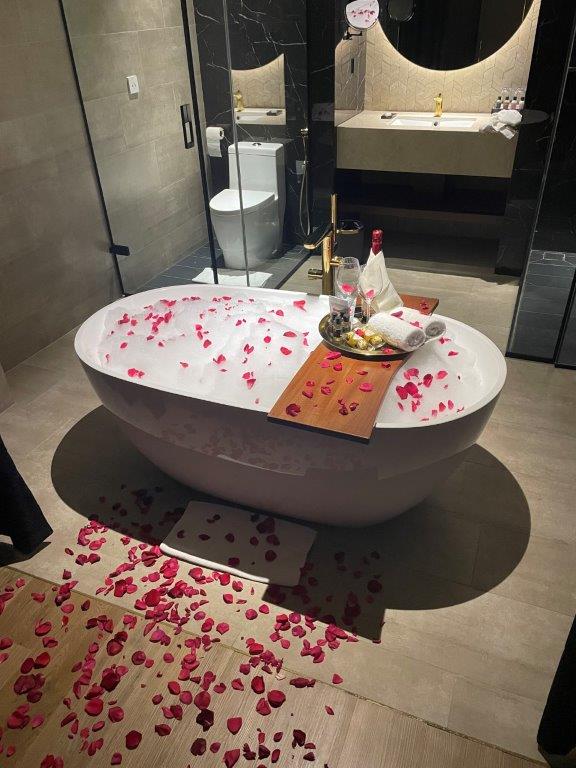 The Mirage Pool Deck was the highlight of the hotel for me, it's a stunning pool overlooking Georgetown and the pool area lights up at night.
The hotel has entered the Malaysia Book of Records for having the Highest Acrylic Bottom Swimming Pool. You can look down through the glass bottom of the pool and see all the way down to the street. It's definitely a challenge for those afraid of heights. The pool is a great place to just chill and enjoy the views. Be sure to visit the pool deck around sunset time to get beautiful views with sunset hues.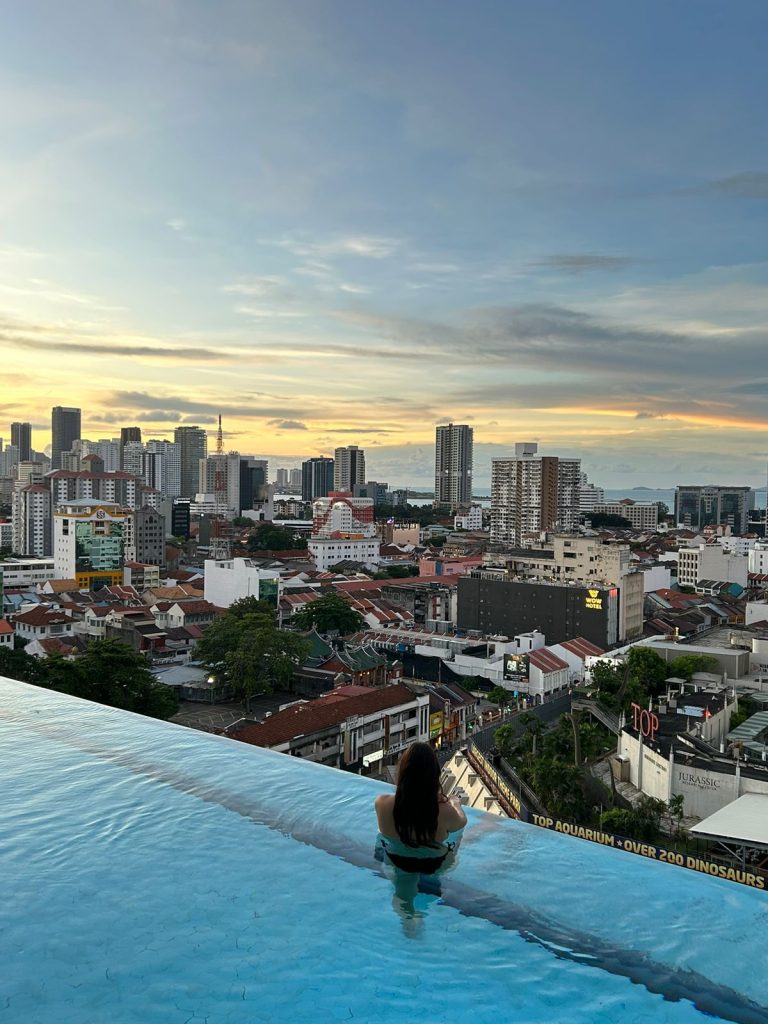 The hotel's fitness center was well-equipped with state-of-the-art machines, providing an excellent space for those who want to maintain their workout routine during their stay.
The location of the hotel was ideal, situated in the heart of the city and within close proximity to popular attractions, shopping malls and restaurants. This made it convenient for me to explore the city's offerings and experience the local culture.
The hotel has another notable award, that was judged by the Malaysia Book of Records as the Tallest Automated Hotel Car Park.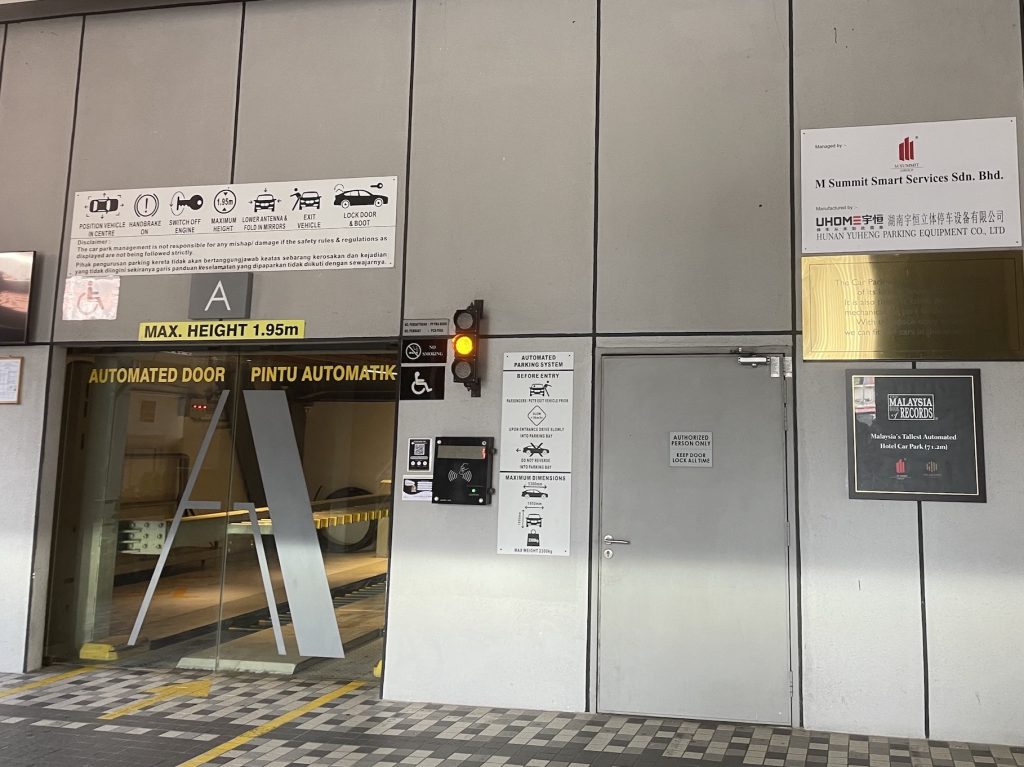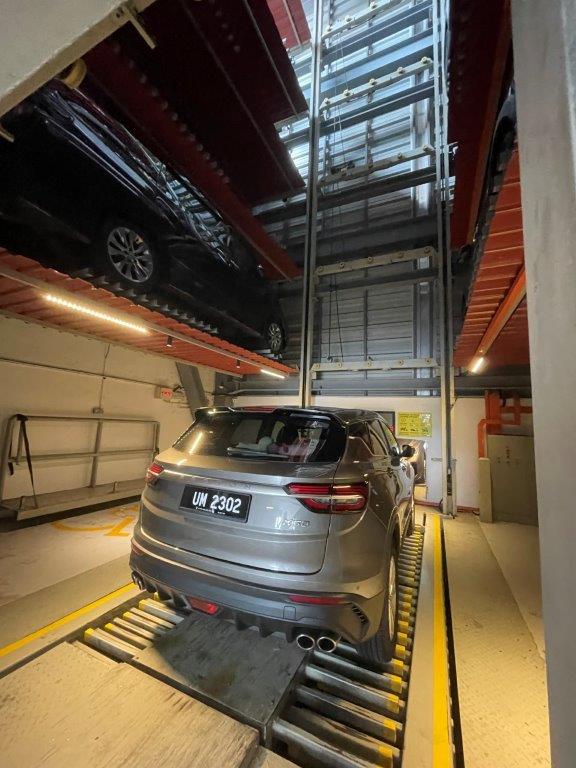 Their Attic 23 Rooftop Bar is well-known in Penang, offering a spectacular 360° panoramic view of the city.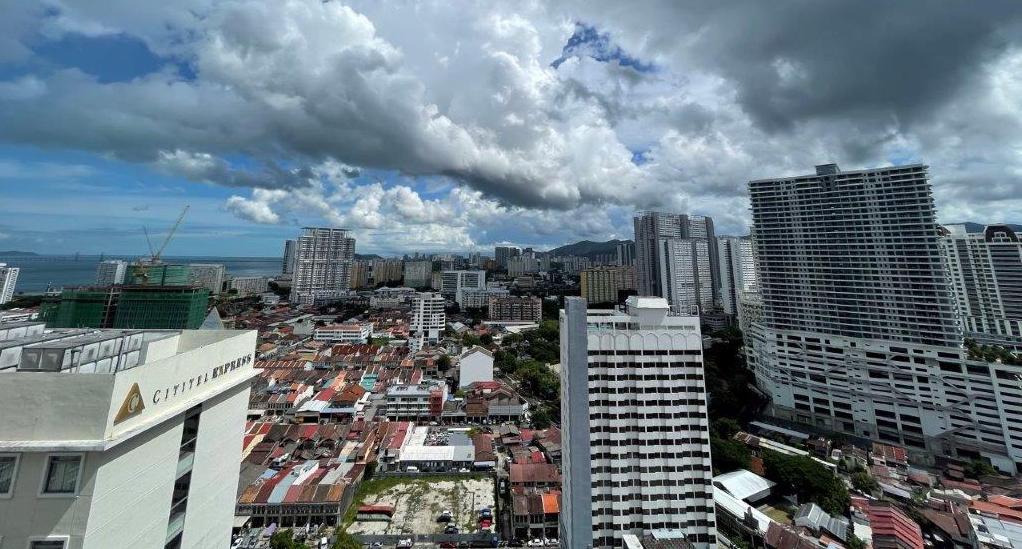 For dinner, the hotel arranged a special dining experience at a traditional Nyonya house which is over a hundred years old. It is a hidden gem that only accommodates a select number of patrons each night. Little Kitchen Nyonya is run by Baba Jay and his wife who are Peranakans. They are descendants of early Chinese migrants who settled in Penang, Malacca, and various other nearby areas.
Baba Jay took us on a historical food journey giving us insight into his family's history as well as how the Nyonya cuisine came about.
There were multiple small dishes being served, each with their own unique story. The dinner also allows guests to partake in the preparation of certain dishes if they so wish.
After dinner, we were given a tour of his house and met his family. This allowed us a glimpse into their culture. I would definitely recommend this if ever you are in Penang.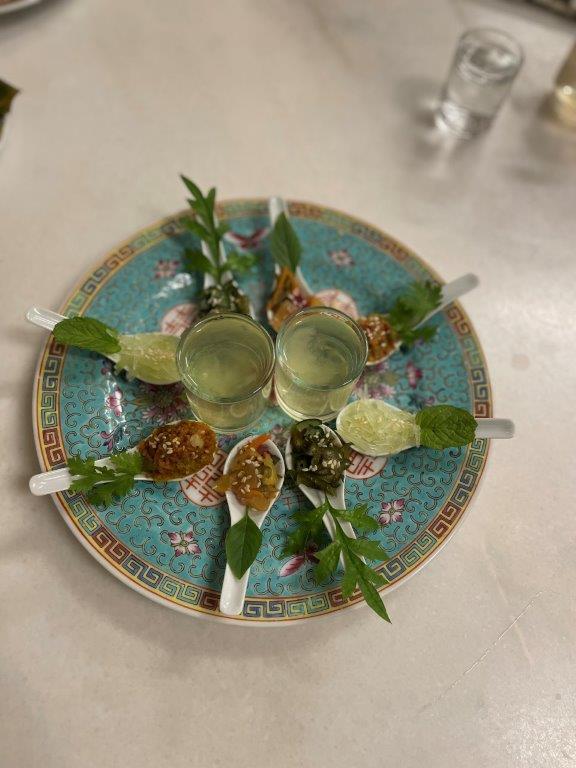 The hotel offers various different suite rooms, noticeably their 'safari suite' which is a themed room that offers fun and exciting toys for kids to enjoy. The room has two queen beds but together, to fit the whole family. There is a ball pit in the room as well as a tunnel around the room which kids will love.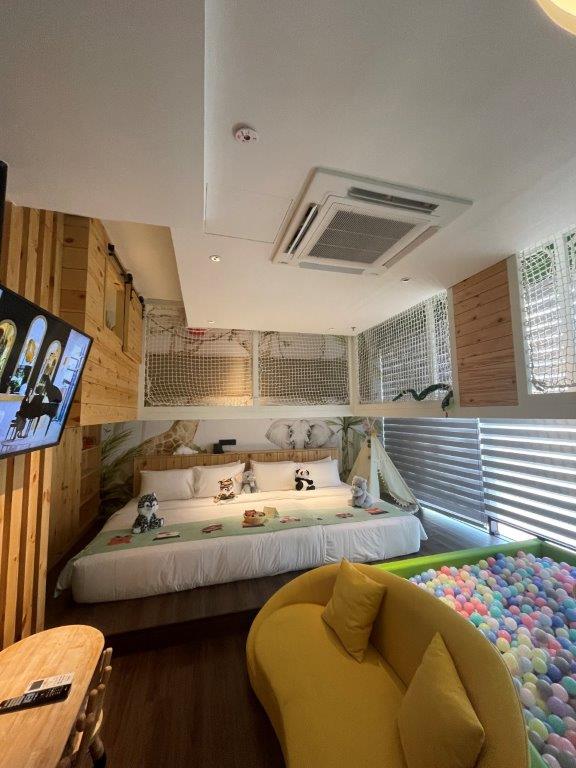 There are also business suites which can double as ideal venues for small meetings, seminars, workshops, and job interviews. The hotel has also converted some rooms into co-working spaces which can be rented out per day. Professionals can enjoy high-speed Wi-Fi, access to the hotel gym, as well as a shared kitchenette with snacks.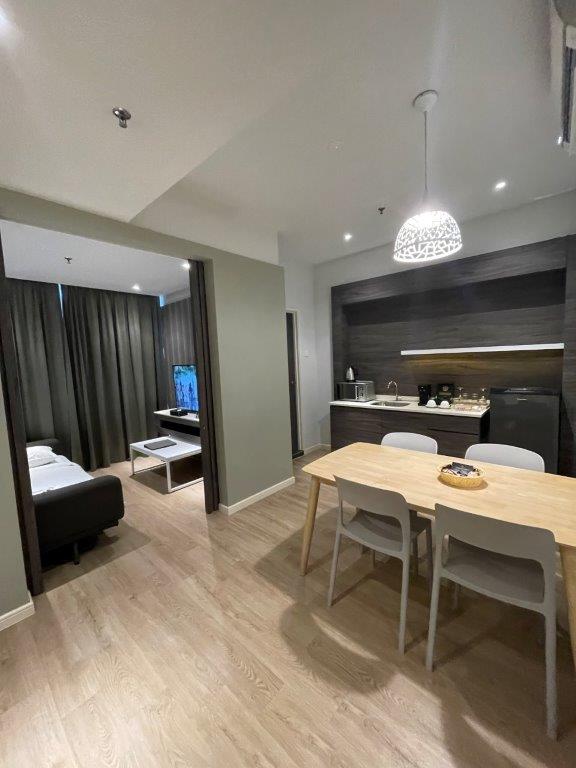 The Granite Luxury Hotel also offers an event space that would be great for birthday parties, weddings, and events. It has a glass chapel with scenic views of Georgetown. There is an in-house event organizer that can cater to all your needs and requirements for your special event.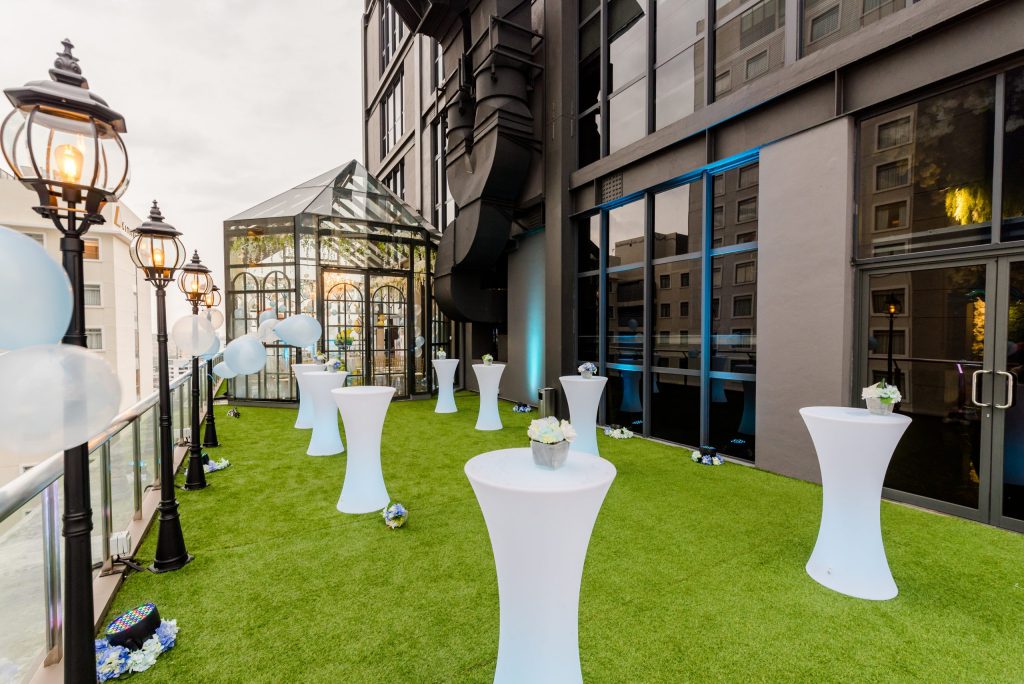 I would absolutely recommend this hotel if you ever find yourself in Penang, it offers something for everyone, and is a top-tier luxury hotel experience.
A special thank you to Jovan, the assistant hotel manager, who made sure my every want and need was taken care of during my stay. Jovan, Bryan and the team offered exceptional service and made my stay unforgettable.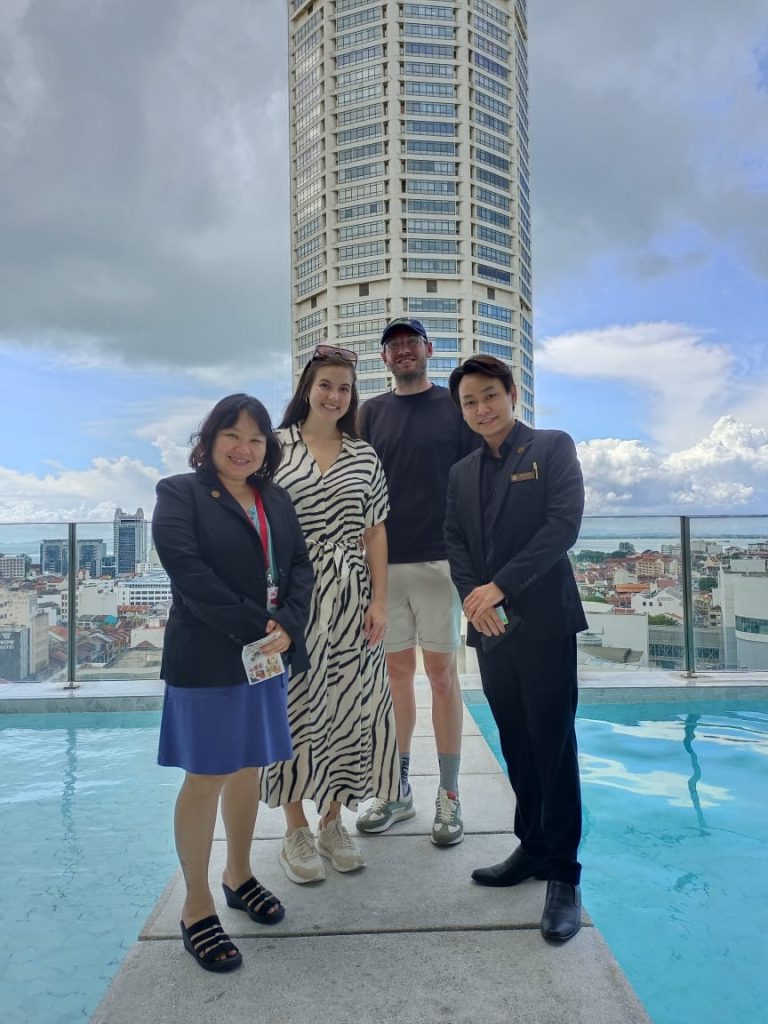 Reviewed by World Luxury Awards Representative, Kayla Lourens
To book this hotel, visit their website: www.thegranitehotel.com