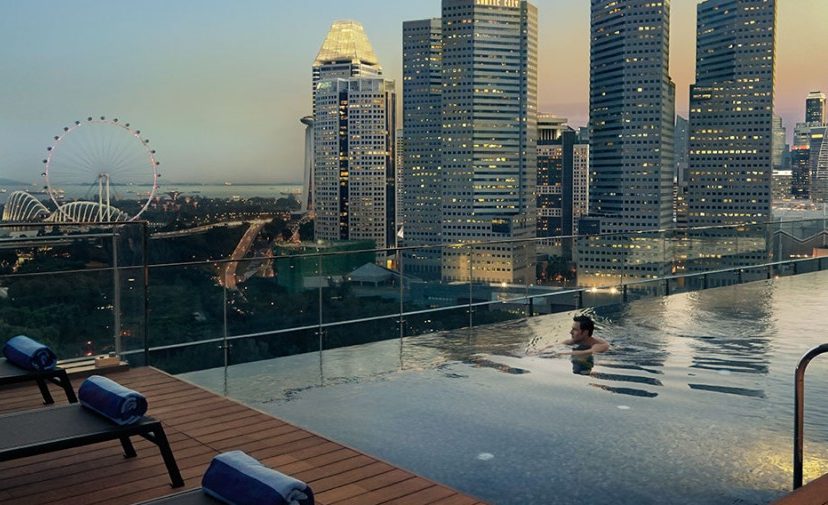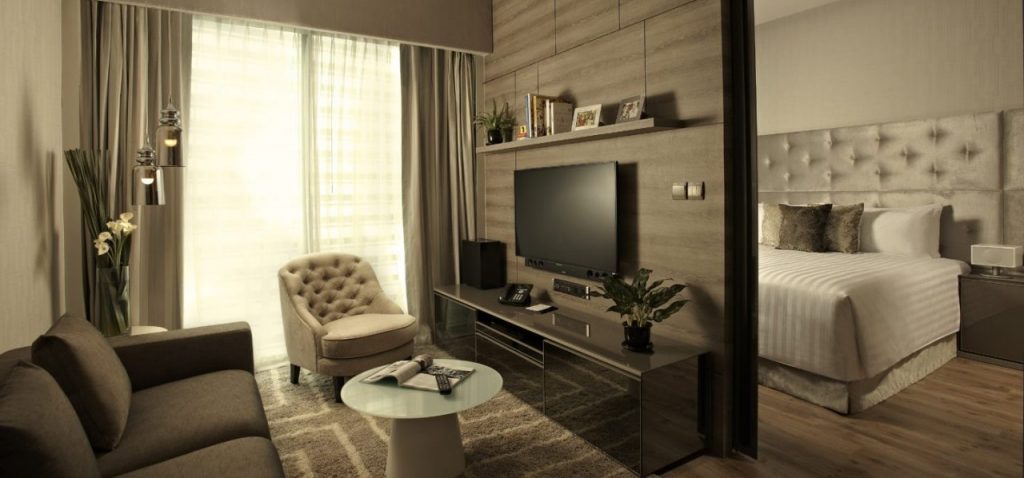 After having spent many hours travelling, we were warmly welcomed by this magnificent and serene luxury hotel the Pan Pacific Serviced Suites Beach Road situated right in the heart of bustling Singapore. We were wrapped up in style and gracious hospitality – the perfect landing spot for our jetlagged selves. The 6 am early morning arrival was met with sunny smiles, efficient and professional staff.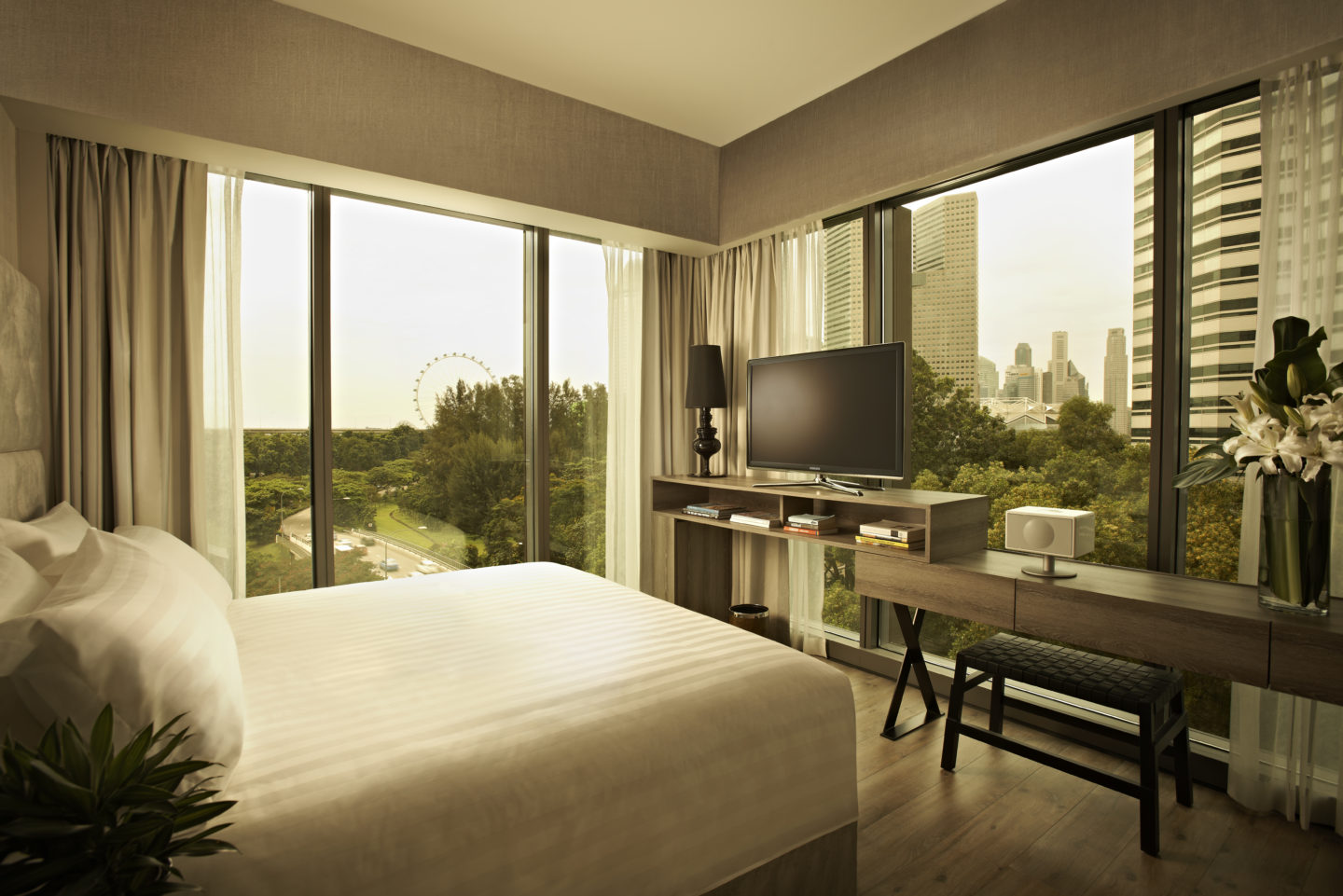 Stepping into our luxurious contemporary styled suite, we were blown away by the most exquisite views sprawling the urban landscape.
The Gardens by the Bay, Marina Bay and the world-famous giant Ferris wheel, Singapore Flyer, can be seen in the distance, delighting its passengers. We stayed in the in the Deluxe King Suite, which boasts every luxurious amenity discerning guests would want, whether for business or leisure.
The hot Singapore sunshine drew us straight up to the rim-flow rooftop swimming pool for a refreshing dip while we gazed at the city below. This was our 'go-to' spot especially after a day of island exploration and discovery – sensational!
The on-site gym is well appointed and a very inviting space to workout, which we did only once as our leisurely pursuits kept us indulging in more relaxing and laid-back activity. Speaking of laid-back… the buffet breakfasts are an absolute feast and highlight of our day – expertly prepared and beautifully presented. A truly exceptional experience that ticked all the boxes and delivered well beyond our expectations, the Pan Pacific Serviced Suites in Beach Road is highly recommended!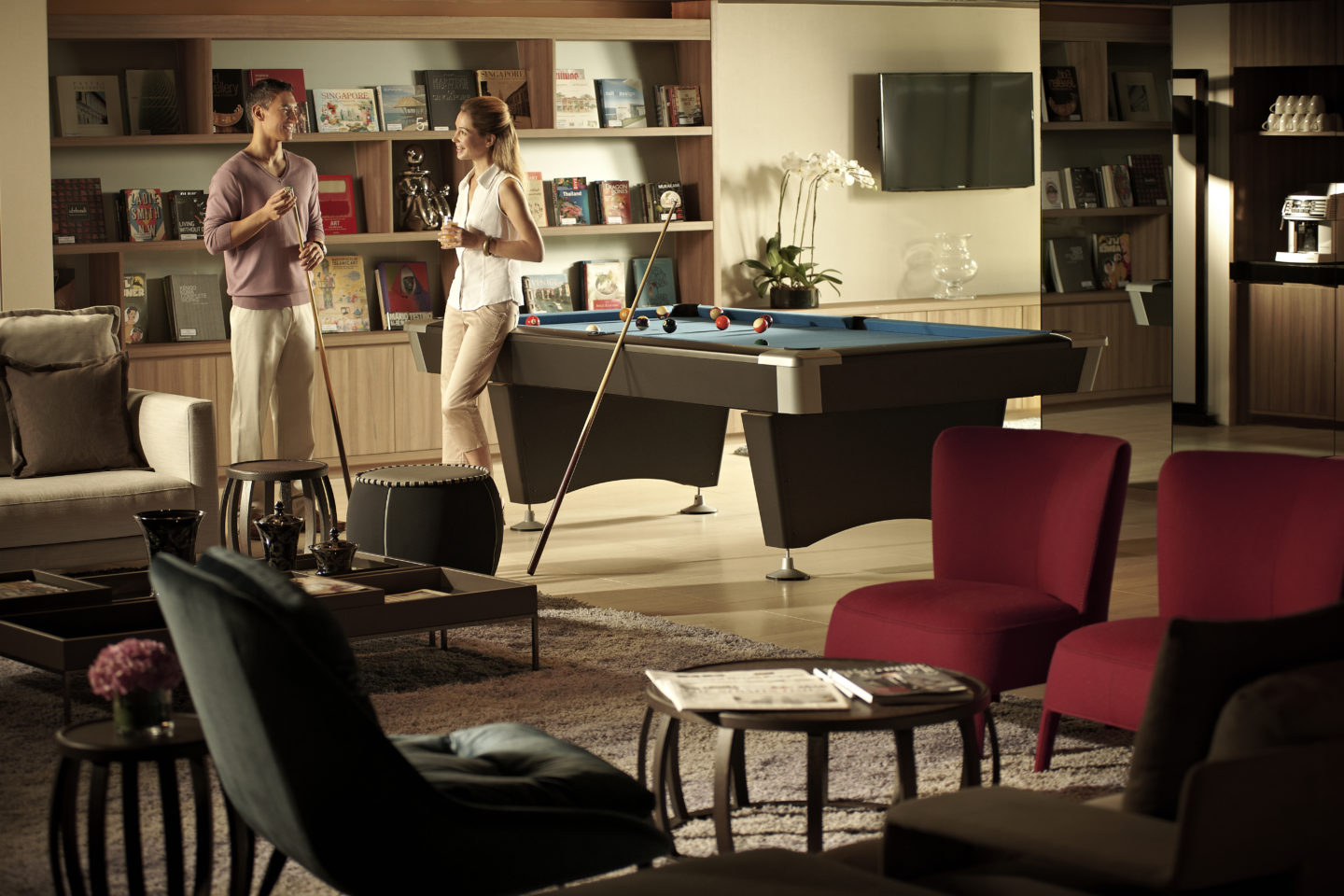 Pan Pacific Serviced Suites Beach Road is my first stop when visiting the busy island of Singapore.
Guest – Jana Stoman
www.panpacific.com reserve this beautiful hotel via enquiry.ppssbr@panpacific.com