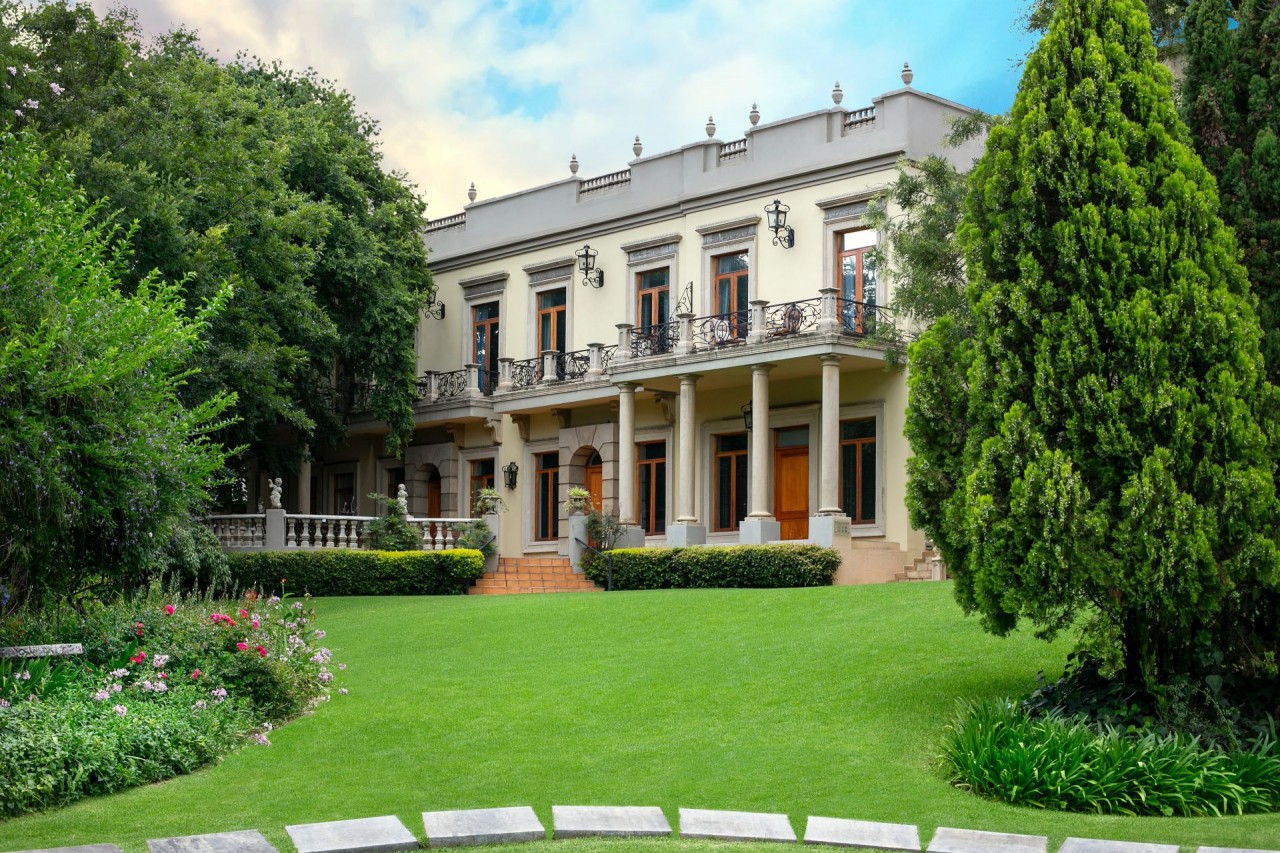 Fairlawns Boutique Hotel and Spa
My husband and I arrived at Fairlawns Boutique Hotel and Spa in Sandton, Johannesburg to start our honeymoon. Upon our arrival, we were welcomed by Ntekozo who offered to take our luggage and escort us to the lobby and reception area.
When we arrived at the reception area we received a warm welcome with referring welcome drinks. One of the staff member Stephan escorted us to our room and took us on a tour to see what the hotel has to offer.
We were completely drawn in by the elegance of our hotel room. The room was beautiful and spacious, with chandeliers and a uniquely designed bath tub.
The next morning we were happy to start the day with an early gym session. The gym entrance is right next door to the Fairlawns Spa which leads to great temptation to book a treatment at the Spa.  The gym had all the equipment that we needed for a good workout, so convenient to have a gym at a hotel.
Breakfast at Amuse-Bouche was definitely the highlight of our stay. Such a great selection and variety of food to choose from. Freshly baked and prepared for us. We really enjoyed the breakfast and the staff were very helpful and friendly.
Our next few days we only spent in the hotel room, the weather was not as sunny as we anticipated, but we were lucky enough to have one sunny day which we were more than happy to spend at the pool. Sometimes we had to remind ourselves that we were in Johannesburg City, the hotel has a very relaxing feel to it with beautiful surrounding gardens.
Our stay at Fairlawns Boutique Hotel and Spa was very memorable, we had wonderful service and will gladly return again.
Reviewed By Franca Smith and Hakeem Smith representatives of the World Luxury Awards
To book this hotel please click the link to their website. fairlawns.co.za